May 13

Summer Activities for Kids Near Saratoga

Sharing the border with Vermont to the west and with Saratoga, Glens Falls, and the eastern shoreline of Lake George on the east, Washington County has so many summer activities for kids near Saratoga. The entire county is a hidden gem that provides the perfect getaway for families who are looking for outdoor recreation, performances, art classes, and more. Ranging from encounters with farm animals to kayaking, there's something for everyone all year round!
Meet Furry Friends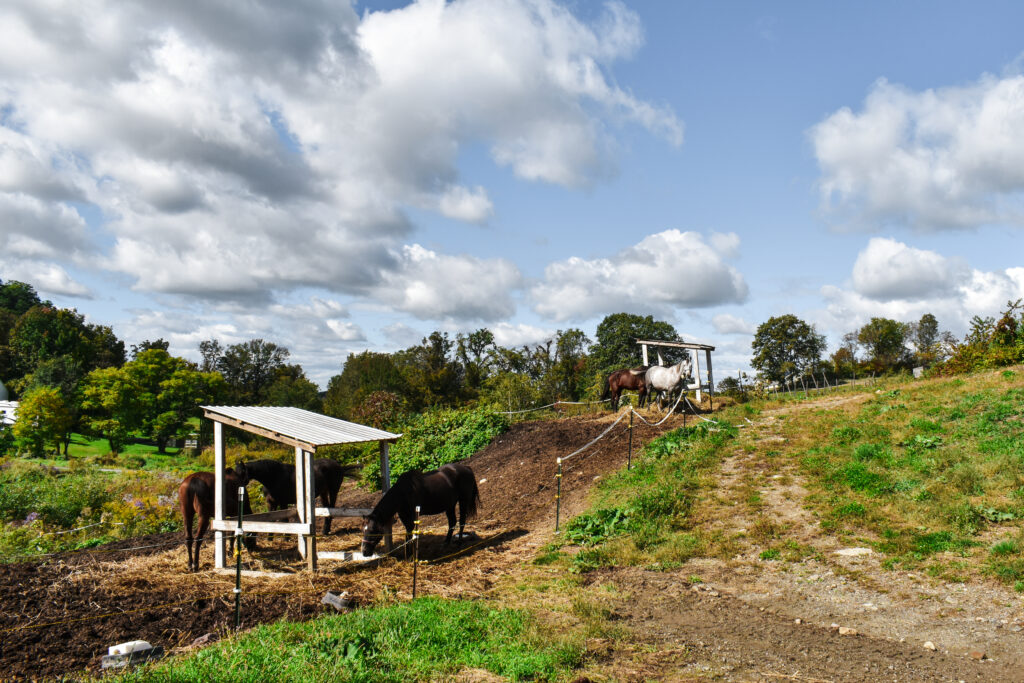 Sperry Family Farm is one of many livestock farms in Washington County offering farm-made products, but they also open their barn to the public for the Barn Full of Goats Experience! And yes, it's exactly what it sounds like. Head to Argyle to play with their herd of friendly, funny, curious goats. Great for kids, but adults will get so much out of the "goat therapy" session, too!
Also in Argyle, 4J Farmm offers trail riding and other experiences with their "rescue/retiree" horses. They'll even host a birthday party in the barn for your horse-loving kids! Contact them for a family fun day on the trail or schedule a "Day at the Barn" mini-camp experience or pony playtime.
Looking for something a bit more exotic? Head to Granville for the Jungle Experience Zoo, open daily from Memorial Day through October 1st. Along with a number of retired and rescued farm animals, Jungle Experience is home to a few wild furry friends as well. Head their way this summer to meet the monkeys, coatimundi, fox, kangaroos, zebra, emu, reptiles, wallabies, lynx, and more.
Learn in the Great Outdoors
Discovering animal tracks or following birds across the canopy can seem simple, but as far as summer activities for kids near saratoga go, there's nothing better than spending time in the great outdoors!
The Pember Library and Natural History Museum in Granville is a great place to see some incredible, educational animal taxidermy, but they also offer guided tours and programs at the Hebron Nature Preserve! Head to the restored one-room Porter School House—now the Pember's nature education center—hit one of their easily walkable trails out to Black Creek to spot some native wildlife.
There are lots of other short hikes for kids near Saratoga, from the newly opened Cambridge Community Forest to Carter's Pond, which also has a wheelchair-accessible loop trail and elevated viewing platform, to Hudson Crossing Park, which connects Washington County to Schuylerville along the Champlain Canalway Trail. Hudson Crossing Park features a sensory trail, accessible via their parking lot or by crossing walker and bike-only Dix Bridge. With informative signage, Hudson River overlooks, and sculptures inspired by the natural surroundings, visitors of all ages and abilities will enjoy exploring this stretch of trail.
You can also take a walk around Salem Art Works' Cary Hill Sculpture Park in Salem for a bit of a different view. Head to the top of the hill for incredible views of rolling hills dotted with contemporary sculptures or explore the four miles of public access trails. Don't forget to plan a trip to attend one of their many music-filled, family-friendly summer events.
Create Something Special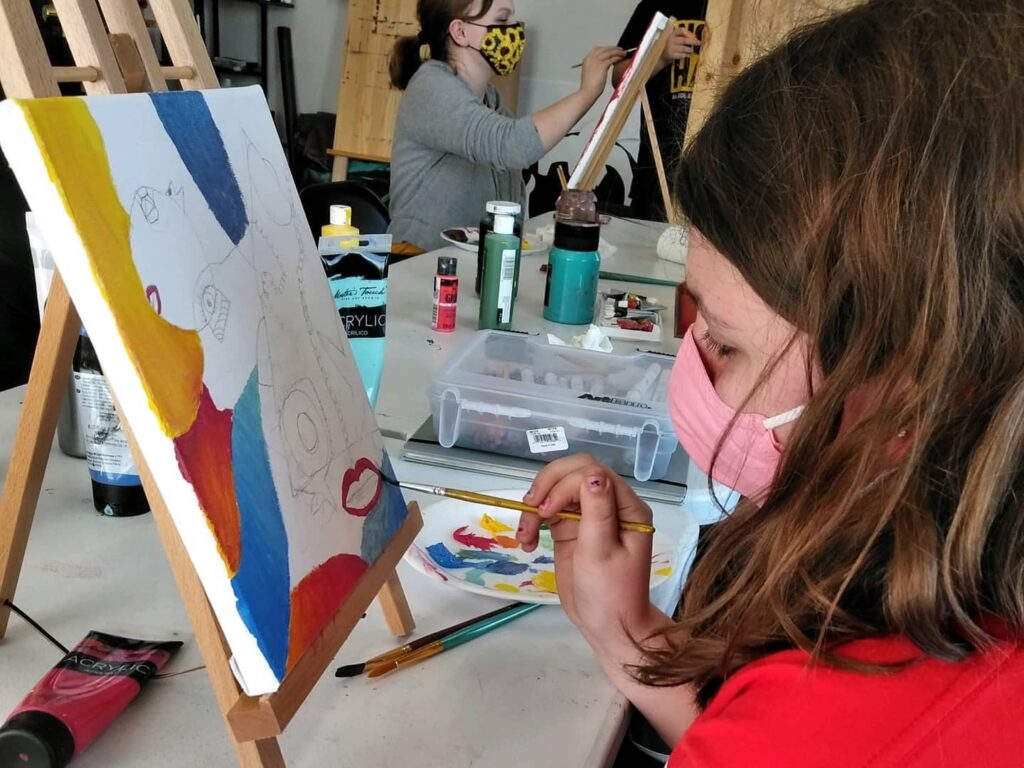 Do your kids love being hands-on with their art? The inspiring landscapes of Washington County have brought so many creative artists, musicians, and performers to our area, and your kids can get in on the fun!
The Learning Art Studio, located in Hudson Fall's Sandy Hill Arts Center offers art classes for children and adults, too! You can also book a painting class with Greenwich's Sip and Swirl and explore Hubbard Hall's theater, dance, and visual arts camps, located in Cambridge.
Adventures for Bigger Kids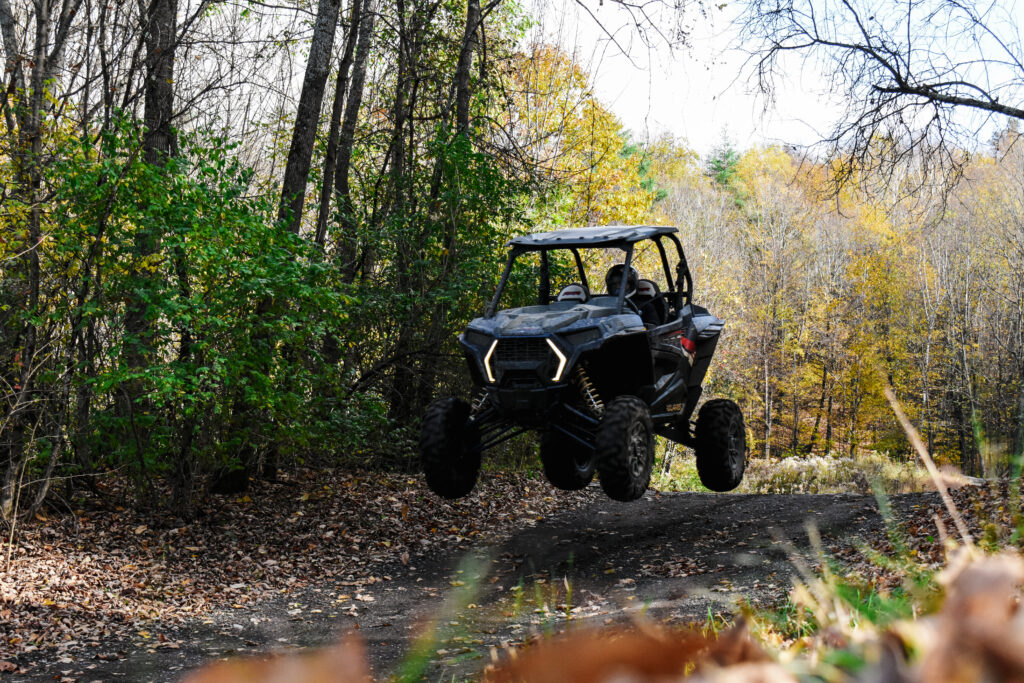 In search of something fun for older kids near Saratoga? You're in luck. Adventure awaits in Washington County.
For some heart-pumping fun, check out Adirondack ATV in Whitehall for a high-energy offroad adventure through the Adirondacks. Riders must be 50" or taller, and you'll need a driver 18 or older, but for the tweens and teens in your life, this is a great opportunity for some extreme adrenaline!
Teens who like things a bit more leisurely might appreciate the slower pace of a kayak trip or tube ride down the incredible Battenkill River. Need some equipment? Check out Battenkill Valley Outdoors for boat and tube rentals, river drop-off, and more. All ages and abilities can enjoy the river and the kids will love splashing down the Battenkill in their own tube or with the whole family in a raft.
Looking for something more indoorsy? Salem Art Works offers great teen summer programs for budding artists in disciplines like ceramics, blacksmithing, glassblowing, painting, and welding. If you're from out of the area, check out their family-friendly residency, new this year! Take a leisurely vacation this summer and stay right at SAW with the rest of your crew while your teen enjoys a week or two of hands-on art. You can even rent your own studio space if you're inspired to create during the stay!