May 31

Enjoy a Day (or Two!) on the Washington County New York Ice Cream Trail

Do you scream for ice cream? Plan a trip to Washington County and explore our upstate New York ice cream trail! That's right: With more than a dozen local ice cream stands, dairy farms, and drive-ins, you really can plan a whole day around the sweet stuff.

Each spring and summer, locations across the region reopen to long lines of folks waiting for their first taste, with patrons striking up lighthearted rivalries based on their favorite shops. Washington County ice cream shops are so beloved because we are a dairy community, home to dozens of award-winning family farms. 

Many of our ice cream shops feature products made with our incredible, local milk – including Battenkill Valley Creamery. The family-owned business has raised cows for more than 100 years, with milk and other products available in grocery stores around the region. Their creamery shop in Salem is open year-round, but it's always exciting when their ice cream parlor brings soft serve back for the summer season! 

As you enjoy your ice cream, don't forget to check out the other products available, from their farm and other local farmers!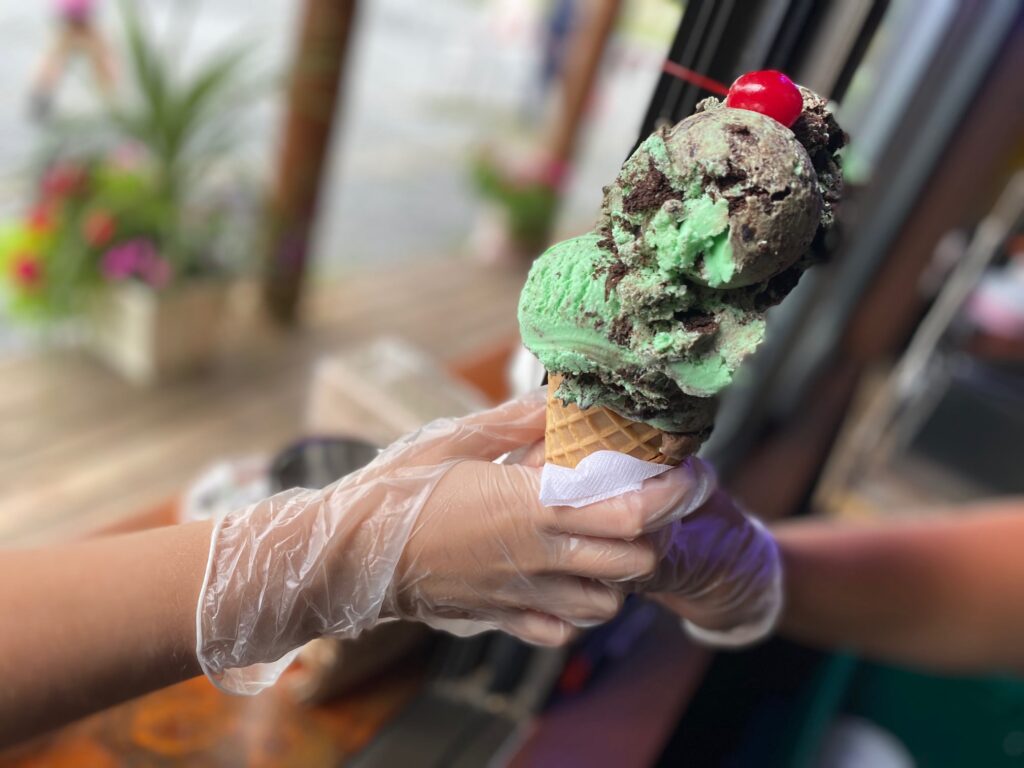 Then it's time to hit the road and head north to Granville, where you can step back into the past at Scarlotta's Car Hop. Enjoy your ice cream, hand-cut fries, and more on their outdoor deck or right in your vehicle, car-hop style. Also in Granville is Jen's Pit Stop, voted the #1 best burger in Washington County in 2021. You can expect that same incredible quality of their ice cream, too!
Heading out of town, check out Chapman's General Store, which has served the community for more than 100 years! Today, you can get all the grocery basics, plus daily dinner specials, freshly made sub sandwiches, and of course: ice cream! Also in Whitehall is Putorti's Broadway Market! This third-generation family business boasts a deli, pizza, and ice cream shop!
Need to work off some of that ice cream? Don't miss Hillbilly Fun Park as you make your way back to the south. Play around their two 18-hole mini-golf courses: Hillbilly Holes and Puttin' Thru New York, then grab a cone or sundae: they even have homemade ice cream sandwiches!
Head down to Cabins Cafe and All American Mini Golf in Hudson Falls for a taste of classic Americana. Diner classics, desserts, and soft serve for you to enjoy plus mini-golf and friendly farm animals to meet! 
Also in Hudson Falls is Argyle Cheese Farmer, Twin Scoops (don't miss their waffle cone + ice cream "nachos", and Jack and Jill Ice Cream, known for its ice cream drive-thru! Rookies Cookies and Cream is just down the road in Fort Edward, offering weekly soft flavor specials and incredible homemade cookie sandwiches – past combos have included chocolate cookie with coconut cream, graham cracker key lime, snickerdoodle with spiced apple, and even gluten-free cookie options!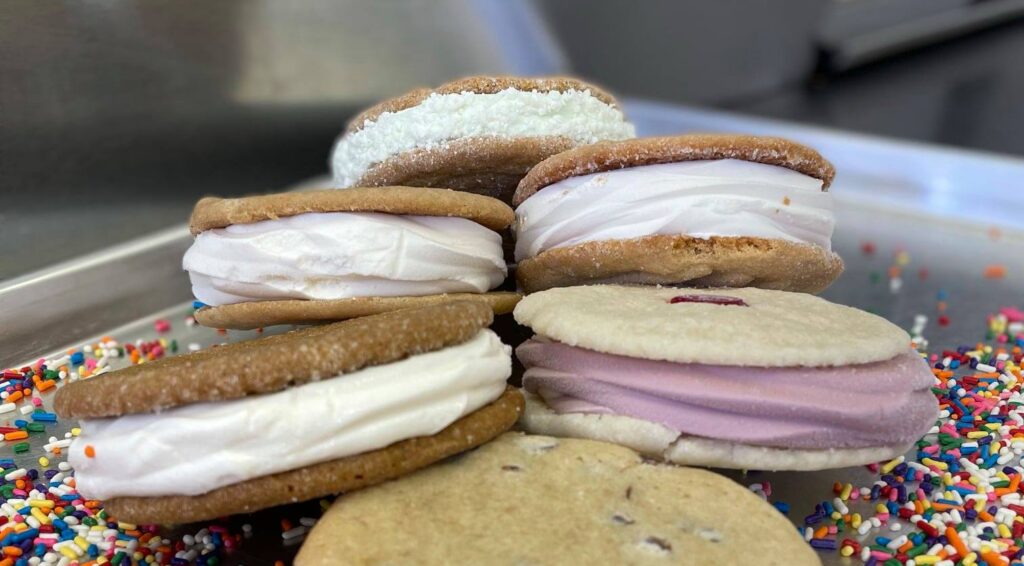 If you're looking to shop, Garden Barn in Fort Edward is a one-stop-shop, with seasonal flower baskets, home decor, Amish-made sheds, and other outdoor structures, plus ice cream of course! Check out their cafe for breakfast and lunch items, plus soft serve and their famous ice cream sandwiches!
As you head further south, stop by the Ice Cream Man in Greenwich to try one of their dozens of homemade hard ice cream flavors, like the seasonal pumpkin cheesecake or fan-favorite cookie monster! Can't decide? They even offer "flights" if you can narrow it down to your favorite four flavors!
Last on this list, but certainly not least by any stretch, is Benson's Dairy Bar. Home to all kinds of summer favorites, this community staple offers unique ice cream treats, from fun toppings to tropical parfaits and more.
Not sure if you can try them all? Make it a long weekend, or plan a few visits – we'll keep the milk fresh and the ice cream cold!