Jul 05

Raise A Glass to Washington County's Craft Beverage Trail

While some people love to hike mountains, others opt to stay at the bottom of the hill sipping on a drink! And guess what? No matter where you are in Washington County, you're never far from a glass of locally made craft beverage.

Field to glass on the regular, that's how we roll in Washington County! A region known for its farmland, scenic views, and robust agricultural industry, which includes breweries, wineries, and distilleries.

Each location has its own unique personality and flavor. Let the stories behind Washington County's local experiences inspire you while you tap into something new!
BREWERIES
Slickfin Brewing is a Veteran-owned and operated microbrewery in Fort Edward, NY. Known for their small-batch brews, they take a creative approach to their craft, ensuring each beer or seltzer that hits the tap is made with the highest quality ingredients and care.
Don't miss their summer slushies, made with a rotating selection of hard seltzer brewed in-house!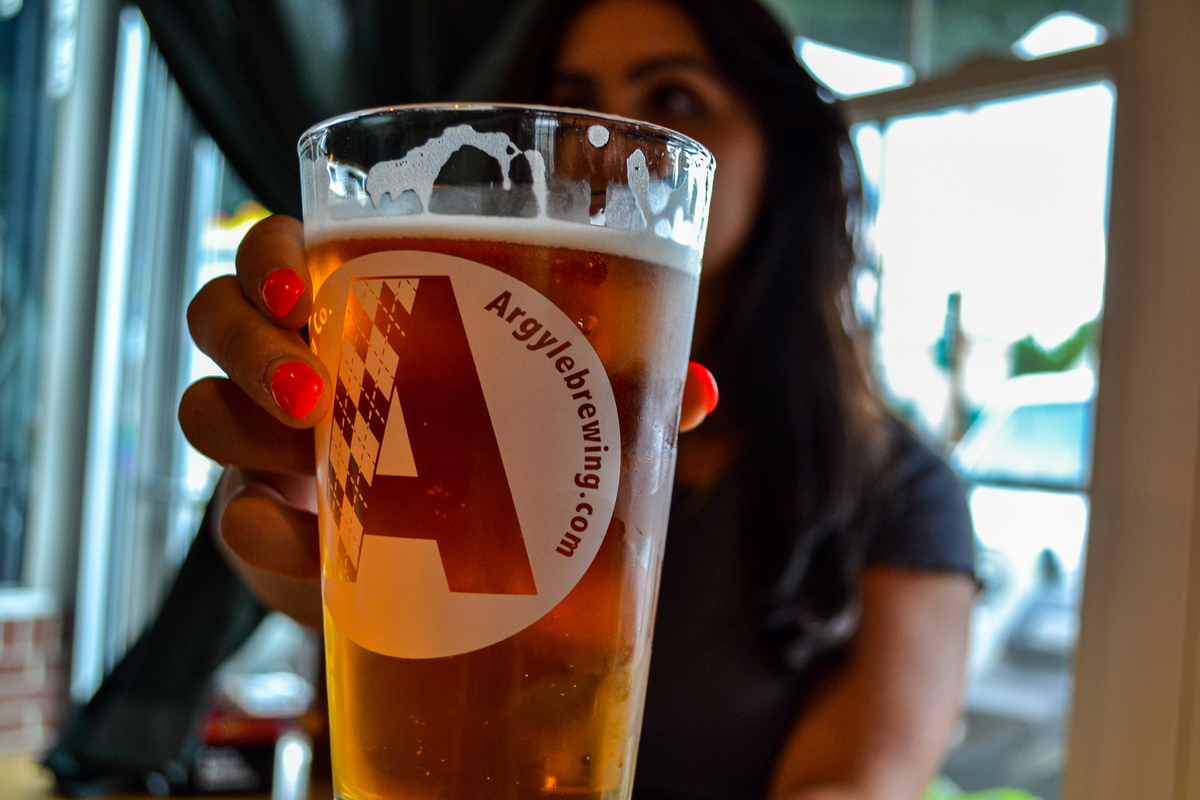 "Dry town, wet basements." That's the motto of Argyle Brewing Company, Washington County's first farm brewery. ABC is a community-first brewery, using locally sourced hops and barley and carrying locally made goods to increase opportunities for artisans, farmers, and entrepreneurs.
Did you know that Washington County was home to one of New York's few remaining dry towns up until 2019? ABC owners Chris and Rich opted to take their love of homebrewing from the then-dry town of Argyle to Greenwich, and now a second location at the historic former train depot in Cambridge.
Speaking of historic locations, Battle Hill Brewing Company is home in Fort Ann, a major stepping stone in the Revolutionary War. The brew-pub is housed in a federal-style building built in 1840, and you can even see the site of the battle from inside!
When you're ready to explore a bit of the countryside, R.S. Taylor and Sons sits in the rolling hills of the Salem/Hebron area. This farm brewery sits on 50 acres of the Taylor family's farm, with indoor and outdoor seating to enjoy their brews no matter the weather!
Take in a bit more scenery and head over to Scotlander Brewing Co. in Argyle. Head up the hill for great views, a rotating selection of beers, hard seltzer, local food, and live music.
Rounding out the area's breweries is Slate Town Brewing Company, located in THE slate town of Granville, NY. Since 2017, this small-batch and hand-crafted farm brewery has been slinging seasonal and locally-inspired beers and more, plus pizza and other pub favorites.
CIDER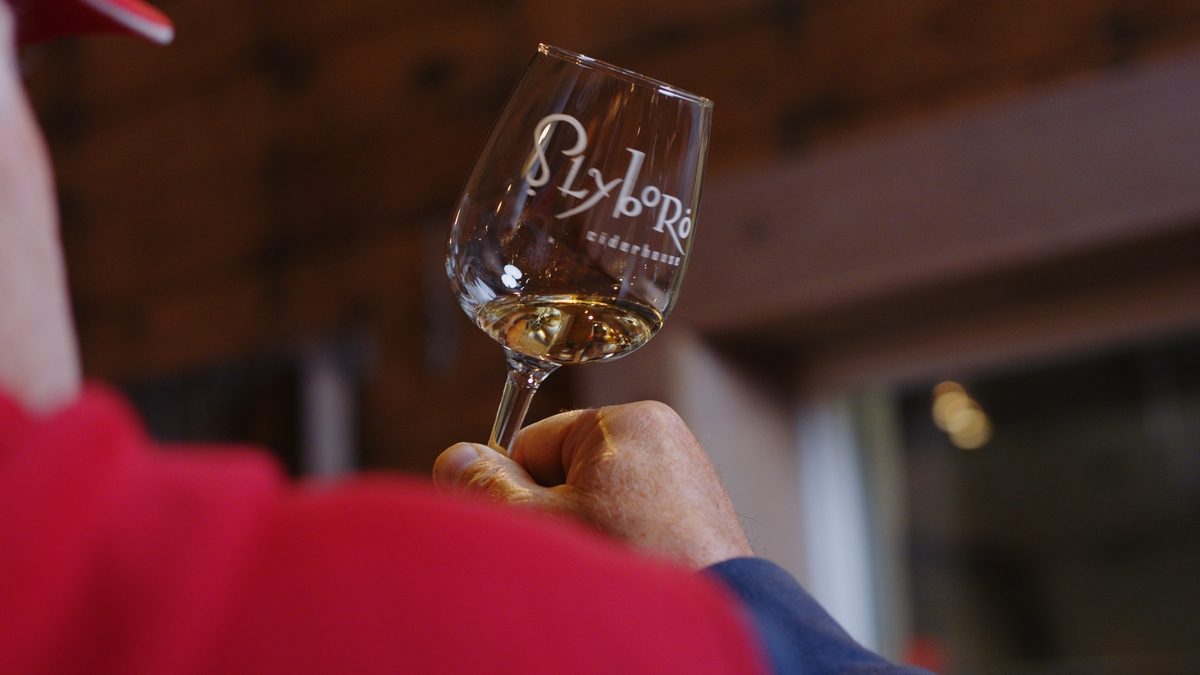 Named for the centuries-old hamlet, Slyboro Ciderhouse re-introduces the lost craft of traditional American ciders dedicating their drinks to reclaiming cider as America's favorite drink.
Located at Hicks Orchard, the cidery is home to the tasting room and a rotating gallery featuring local artists, with an outdoor porch area to enjoy your samples or glasses. Don't forget some fresh, hot cider donuts for the road!
Melo Moon Cider is a small farm cidery/meadery in Easton, NY crafting ciders, cysers, and meads from their property's wild apples and raw honey. Stop into their Greenwich tasting room to try their wild fermented ciders inspired by the stewardship of their farmland.
WINE
Washington County is a dairy community, tried and true, but we're also part of a nationally-recognized American Viticultural Area (and producing some incredible wine, if we say so ourselves).
In the rolling hills of Cambridge and Easton you'll find the county's wineries, like South Dominion Vineyard and Nine Lamb Farm. This sustainably-managed family vineyard produces wines under their traditional label plus some out-of-the-box blends and creative techniques as Nine Lamb Farm. Don't miss their tour and tasting in the beautiful tasting room!
Northern Cross Vineyard is a family-owned New York State Farm Winery producing wines from northern climate grapes. Aside from tasting their wine, you can also book a tour of their vineyard and winery!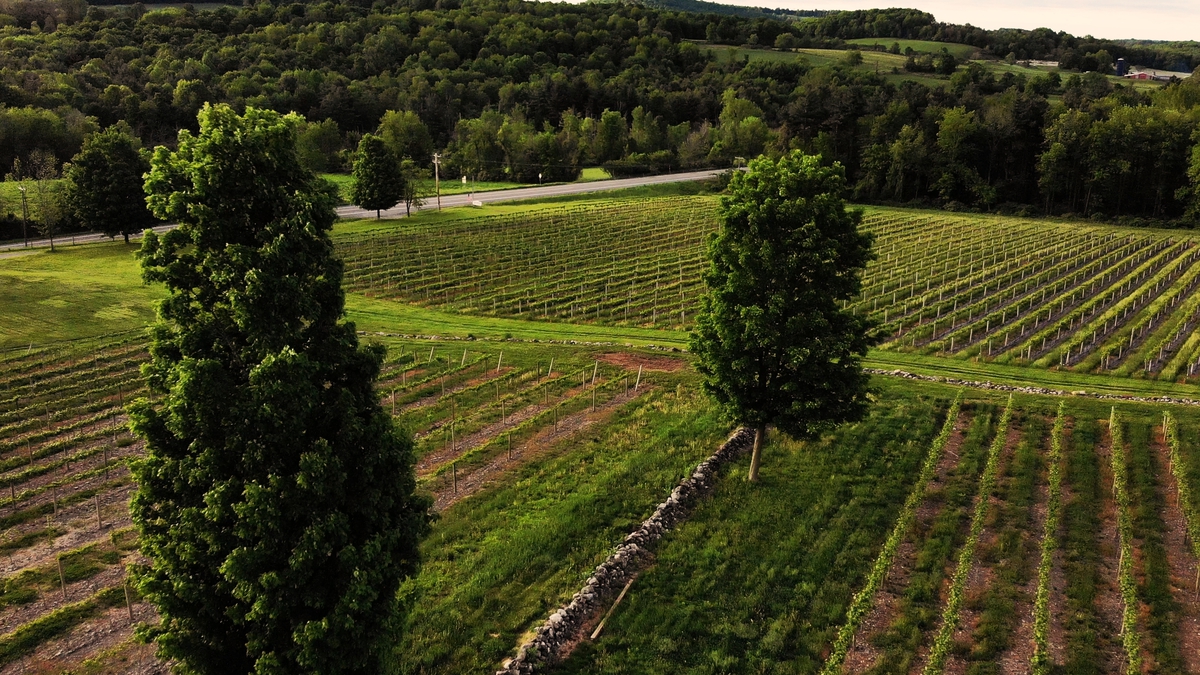 Victory View Vineyard's family-owned farm winery is set above the rolling hills of Easton, NY and looks over to the historic former battlefield and location of the "turning point of the Revolution," hence the name! For the full experience, make sure to ask for a tour of their vineyards!
SPIRITS
Lake George Lemonade? Say no more! Visit Lake George Distilling Company's distillery storefront in Fort Ann to try their whiskey lemonade, plus Adirondack Wildfire cinnamon whiskey, bourbon, vodka, and other great spirits!
Based on Main Street in Greenwich, Main Street Distillery pays homage to the local farming community in its use of highly-esteemed grains: wheat, corn, barley, and rye. While their tasting room is not yet open, you can try their liquors at local farmers' markets and at Argyle Brewing Company in Greenwich.
Nestled within the Foothills of the Adirondack Mountains, Springbrook Hollow Farm Distillery produces unique, high-quality spirits using local grains and fruits in a natural and innovative process. They grind the grain, distill, label and bottle their own spirits, and age their products in their renovated horse barn.