Jul 30

Step Back in Time on the Washington County History Trail

If you really want to get to know a city's history, get your walking shoes on! Washington County's History Trail offers a scenic way to learn about the region's evolution, experience its character, and discover its architecture, landmarks, monuments, parks, and natural wonders up close and at your own pace.

Experience a journey back in time by following the routes of exploration, migration, struggle, trade, and military action that celebrate many aspects of our past.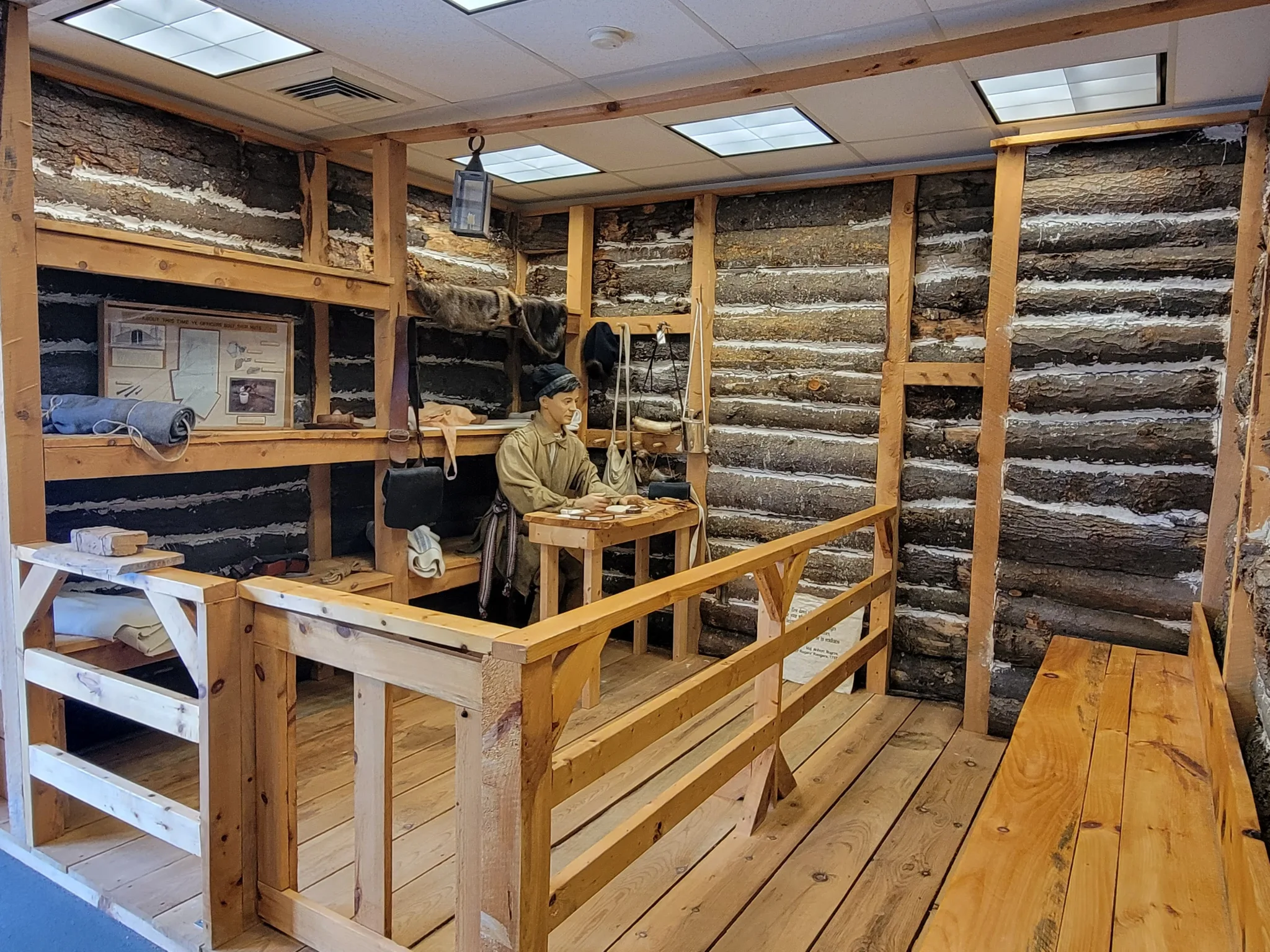 Revolutionary War:
Roger's Island Visitors Center
The Rogers Island Heritage Development Alliance, Inc. and the Rogers Island Visitors Center strive to interpret, educate and promote the prehistory/history, commercial, industrial, social/cultural development and diversity of the region along the Hudson River, Lake George and Lake Champlain Corridor.
Road to Battle of Bennington: Lt. Col. Friedrich Baum's Expedition of 1777
The Road to battle of Bennington has a Lakes to Locks historic self-guided tour with audio and maps available for visitors!
Revolutionary War Cemetery
The Revolutionary War Cemetery, also called the Old Salem Burying Ground, is located on Archibald Street, just off state highway NY 22 in the village of Salem, New York, United States. It has over a thousand graves, at least 100 of which are those of Revolutionary War dead or veterans.
Battle of Fort Ann Heritage Site
Situated in the mountains of Washington County, New York, Fort Ann is located along the historic route linking French and English colonies in North America, making it an important outpost both before and during the Revolutionary War. Today, Fort Ann retains much of its small town character with a number of historic sites and structures within its borders
Turning Point Trail – Lakes to Locks
The Turning Point Trail guides you through a storied landscape, illustrating the events that led up to the Battle of Saratoga. Follow in the footsteps of charismatic General John Burgoyne, whose fateful decisions led to the turning point of the American Revolution.
Covered Bridges:
Shushan Covered Bridge Museum
Located in the hamlet of Shushan, NY the museum is housed in an old covered bridge built in 1858 by the Stevens Bros. The Shushan Covered Bridge Association, Inc converted it into a museum. A collection of period machinery and farm implements, many in working order, are used by visitors for hands-on experiences.
Rexleigh Covered Bridge
Rexleigh Bridge is a wooden covered bridge over the Battenkill in Washington County, New York. It is one of 29 historic covered bridges in New York State.
Buskirk Covered Bridge
One of the four historic covered bridges in Washington County, and it is located over the Battenkill River in Salem.
Eagleville Covered Bridge
The Eagleville Covered Bridge is one of four covered bridges still standing in Washington County. It is owned and maintained by the county and carries traffic across the Batten Kill.

Civil War:
Museum and Howard Hanna Memorial Civil War Enlistment Center
The Museum and Howard Hanna Memorial Civil War Enlistment Center tell the story of life in Hartford in the 1800's and the story of Co.E of the 123rd NYSV during the Civil War.
Evergreen Cemetery
The Evergreen Cemetery is a historic site where you can find out more about genealogy and Civil War monuments.

Museums:
Pember Library and Museum of Natural History
The Pember Library and Museum was built in 1909. The first floor is a full service Library, the second floor is a Museum of Natural History. The Museum has over 10,000 specimens of birds, mammals, eggs, rocks, reptiles, insects, sea creatures, historic artifacts, photographs and art collections.
Cambridge Historical Society & Museum
Cambridge Historical Society & Museum is open Saturday and Tuesday from 1-3pm and holds special programs!
Slate Valley Museum
The Slate Valley Museum celebrates the rich heritage of the Slate Valley in NY and VT. As a Lakes to Locks Passage Heritage Center, the museum exhibits and programs interpret the geology of the slate, history of quarrying, and immigrant culture that is evident in the local communities.
Old Fort House Museum & Gift Shop
The Old Fort House Museum is located on Lower Broadway in Fort Edward, NY. It features a five-building complex of local artifacts. The Old Fort House with authentic furnishings depicting the lives of the occupants from the 1770's through the 1940's.
Washington County Fair Farm Museum
The Farm Museum displays artifacts of rural life in Washington County, New York during the 1800s–1940s. Exhibits show the many aspects of agriculture throughout the county including dairy, poultry, potatoes, crop production, and ice harvesting.
Other Historic Locations:
Union Cemetery
Sandy Hill & Fort Edward Union Cemetery is a not-for-profit cemetery located in the Town of Fort Edward, Washington County, New York.
The Strand Theater
The mission of Hudson River Music Hall Productions, Inc. is to create community through music and the related arts. We accomplish this goal through our venue, the Strand Theater, at 210 Main St., Hudson Falls, NY.
The Georgi on the Battenkill Community Park and Museum
On the Battenkill and lovely 1950's era home filled with art from the 15th through 18th century. The grounds are open to the public with an area for picnicking along the Battenkill or putting to float, also an excellent spot for Fly Fishing. A beautiful location for weddings. Rental information upon request.
Skenesborough Waterfront Community Park
We host various events on the waterfront. The site offers indoor and outdoor pavilions with fire pits for rent. The park offers electricity and water and showers free of charge ,donations accepted.
Skene Manor
Skene Manor is a historically preserved Victorian castle with gorgeous views of Lake Champlain and the Village of Whitehall Friday, Saturday, and Sunday from 12-4pm starting mid April through mid December offering lunch in the Tea Room, gift shop is located and free tours.
Fort Miller Reformed Church Complex and Archives
Fort Miller Reformed Church Complex is a historic church on Fort Miller Road, west of US 4 and south of Galusha Island and located at Fort Edward in Washington County, New York.
Old Champlain Lock 16, 17 & 18: Fort Ann Heritage Site
Fort Ann is located on the Champlain Canal about halfway between Fort Edward and Whitehall. There is a small floating dock located near the Clay Hill Road Bridge (C-23) that is available for walking into town. Just south of Clay Hill Road (along Canal Street) are the remains of Lock 16 and Lock 17 of the former Champlain Canal. These combined locks are under redevelopment as part of the Fort Ann waterfront redevelopment. Also north of the Clay Hill Road along Canal Street is the remains of Lock 18 on the Old Champlain Canal.
Fort Edward D&H Train Station
The Fort Edward D&H Train Station is a historic site as well as an Amtrak Station with ice cream for visitors to enjoy.
The Ransom Stiles House
Abolitionist, town supervisor and prominent citizen, Ransom Stiles' home is a beautiful example of Federal-style architecture from prominent architect, Asher Benjamin. The rich history, connection to the town's heritage and unique architectural details is cared for and under restoration by residents to be used as a community center.