Jul 26

What's New for 2022 on the Cheese Tour in Upstate New York

Unique cheese, a glass of refreshing wine, a relaxing drive through the country – what could be better? Every year the Washington County Cheesemakers Guild organizes a self-guided tour through Washington County to area farms and craft beverage producers. Guests get to sample artisan cheese and other incredible foods (deep-fried cheese curds, anyone?), try the local wine, beer, and hard cider, tour facilities, visit with farm animals, and more.

The Cheese Tour with Wine, Beer, and Cider takes place Saturday, September 10, and Sunday, September 11, 2022 – from 10 AM to 4 PM. Make your way from farm to farm at your own pace, and don't forget to stop for a stroll along our quaint downtowns or pop into a bookstore, art gallery, or clothing store for more unique finds.

This year's participants are Argyle Cheese Farmer, Dancing Ewe Farm, Consider Bardwell Farm, Victory View Vineyard, Slyboro Ciderhouse, R.S. Taylor & Sons Brewery, and new this year, Tiashoke Farm! Below, we've highlighted what to expect at each place along the tour, so you can plan your cheese adventure accordingly.
Delight in Different Kinds of Cheese, Visit With Farm Animals & More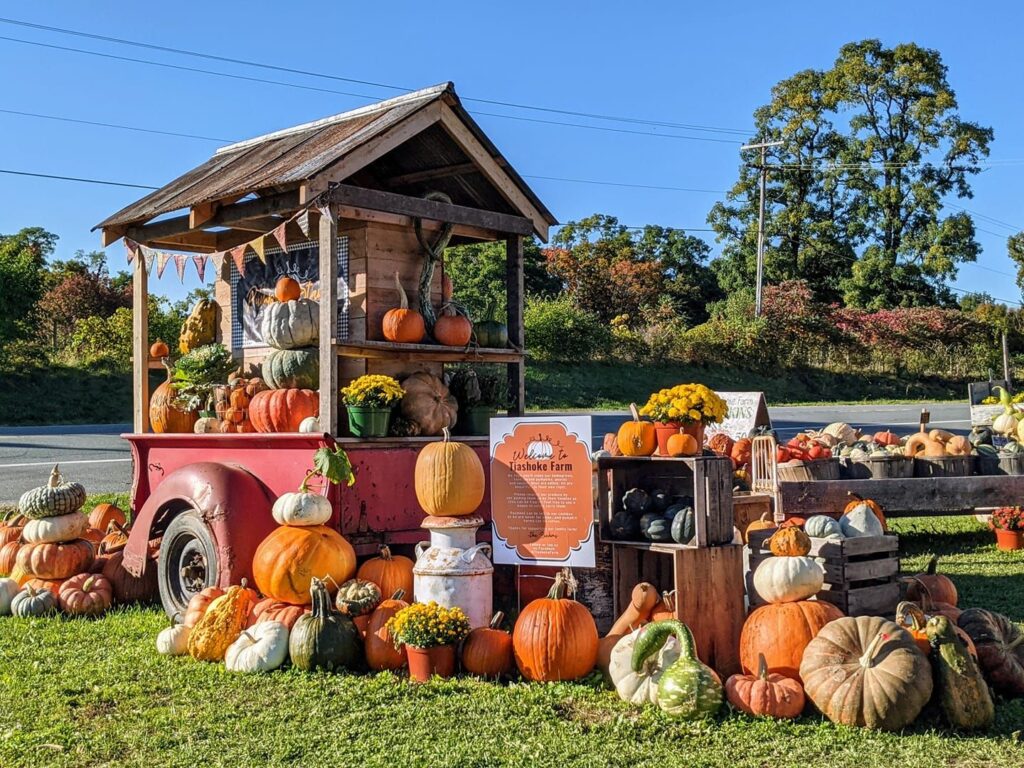 Explore the Newest Stop on the Tour: Tiashoke Farm
This 4th generation dairy farm supplies milk to regional cheese and dairy product producer, Cabot! Stop by their picturesque farm for tours, hay rides, samples of the cheese their milk helps to make, plus their unmissable pumpkin stand!
Get a Look at How Artisan Cow Milk Cheese is Made at Argyle Cheese Farmer
More experienced Cheese Tour goers know not to miss Argyle Cheese Farmer and their incredible deep-fried cheese curds, offered in the afternoons only. If you're not a fan of the fried stuff, don't fret. The store is stocked with great yogurt, cheese spreads, milk, and more from their A2 cows. Grab a cheese sandwich, pizza, coffee, or cold drink, plus bakery items from their kitchen: bread, rolls, fresh-made donuts, and other goodies. Remember your cooler: You won't want to miss their frozen pizzas!
You can also take a guided tour of their facility while you're there, but if you'd like to see the full picture, don't forget to book a dairy farm tour, limited to two each day and group sizes of 20 for each tour. Reserve a spot while you can!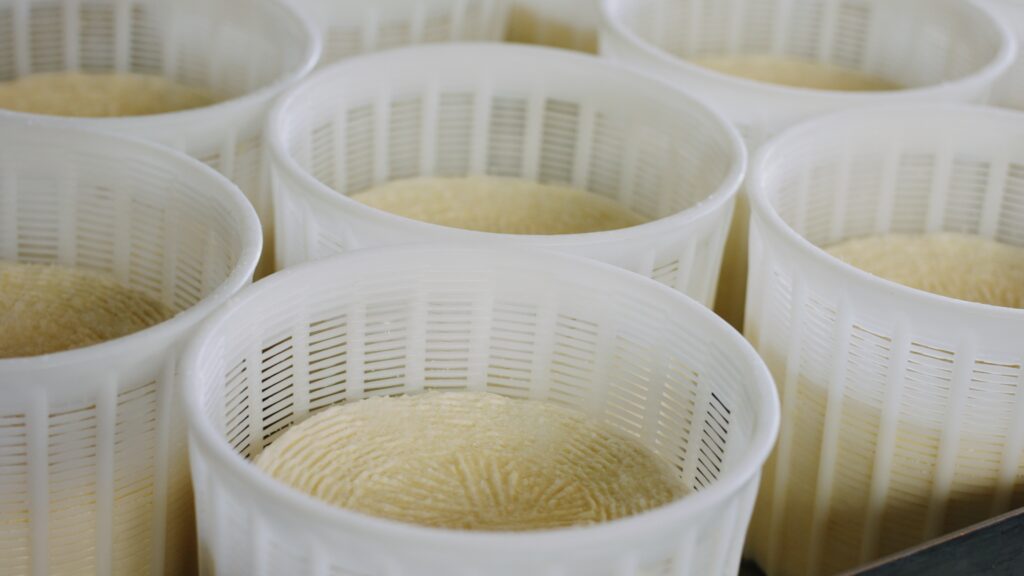 Find Exquisite Charcuterie, Wine & Cheese at Dancing Ewe Farm
Cheese Tour weekend is one of only a few times each year that Dancing Ewe Farm holds an open house, and you won't want to miss it! Explore the farm and see where our cheeses are made, meet the sheep, and enjoy the incredible views. Plus, you can sample their farm-made cheeses of course! Dancing Ewe will also offer small plates and wines by the glass for sale if you'd like to extend your visit.
Dancing Ewe Farm celebrates Tuscan-style cheese making, salumi, and olive oil, offering handcrafted, farm-to-table products with the highest quality ingredients. Don't forget to check out their shop for olive oil, skin care products, cured meats, wool, and wool products — it's early but a great opportunity to find some special, high-quality holiday gifts!
Take a Hayride and More at Consider Bardwell Farm
Chow down on sandwiches and sliders, take an old-fashioned tractor-pulled hayride around the farm, and enjoy great live music from bluegrass picker and singer, Claude Barden, while you sample some of Consider Bardwell Farm's award-winning cheese! Just over the border in West Pawlet, Vermont this 300-acre farm was the first cheese-making co-op in Vermont, founded in 1864 by Consider Stebbins Bardwell.

More than a century later, the current farm owners, Angela Miller and Russell Glover are hand-making their small batch cheeses on that same land. Their products are even aged on site too, in their extensive system of caves!
Enjoy Craft Beverages & Find More Local Artisan Products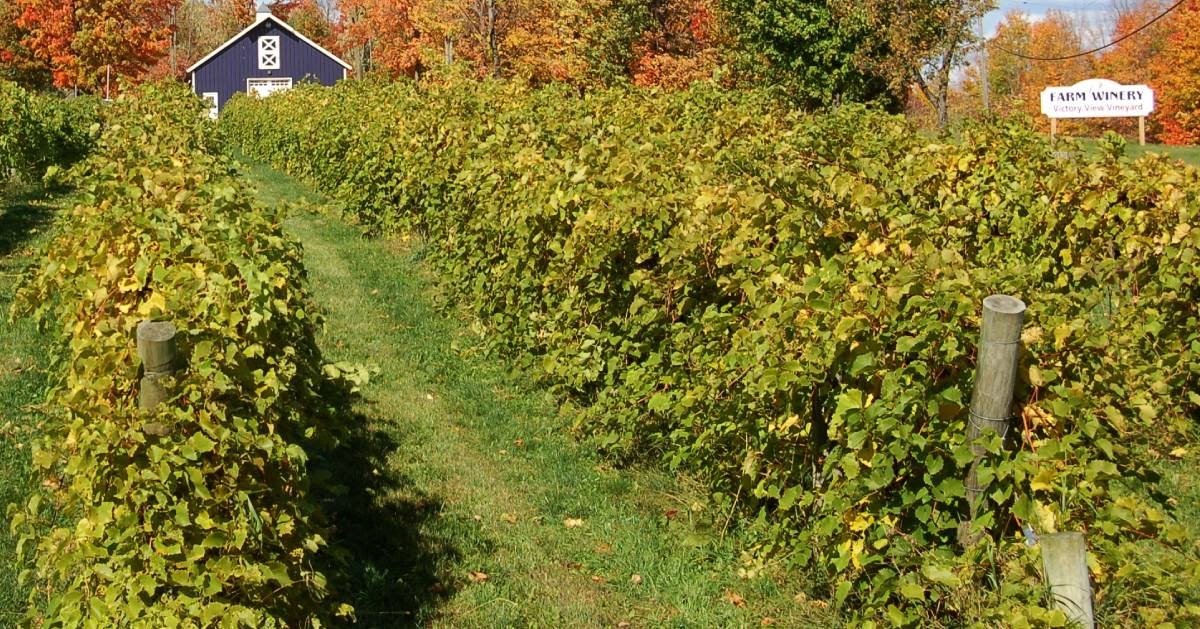 Cheese Pairings and Vineyard Tours at Victory View Vineyard
A classic pairing, sample Victory View Vineyard's wines and purchase a snack plate with local, artisan cheese at this tour stop. Plus, you can take a free guided walking tour of the vineyard, which has an incredible view over the Saratoga Historic Battlefield (hence the name!).
Check out the concoctions of a chocolate vendor and special case discounts on bottles of wine to go, just for the tour! You can also purchase wine by the glass or a full wine tasting, and enjoy seated, outside wine service.
Taste Fiercely Local Ciders at Slyboro Ciderhouse
There's always something fun going on at Slyboro Ciderhouse, located at Hicks Orchard! For the tour, you can expect a delicious cider and cheese pairing, featuring four of their award-winning craft hard ciders. Step back in time as you enter the Slyboro tasting room, a converted cold storage barn from the 1930s. Whether you like still-ciders or prefer sparkling beverages, you are sure to have an unforgettable cider experience!
Don't forget to grab some apples or a cider donut + ice cream sandwich while you're there, and explore the latest gallery show featuring a rotating selection of local art, photography, and other visual media!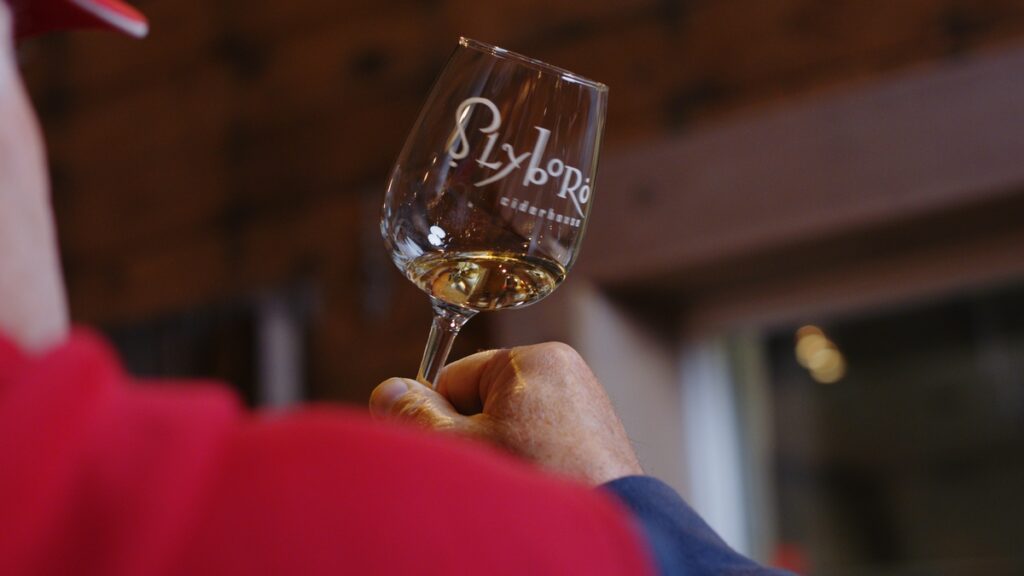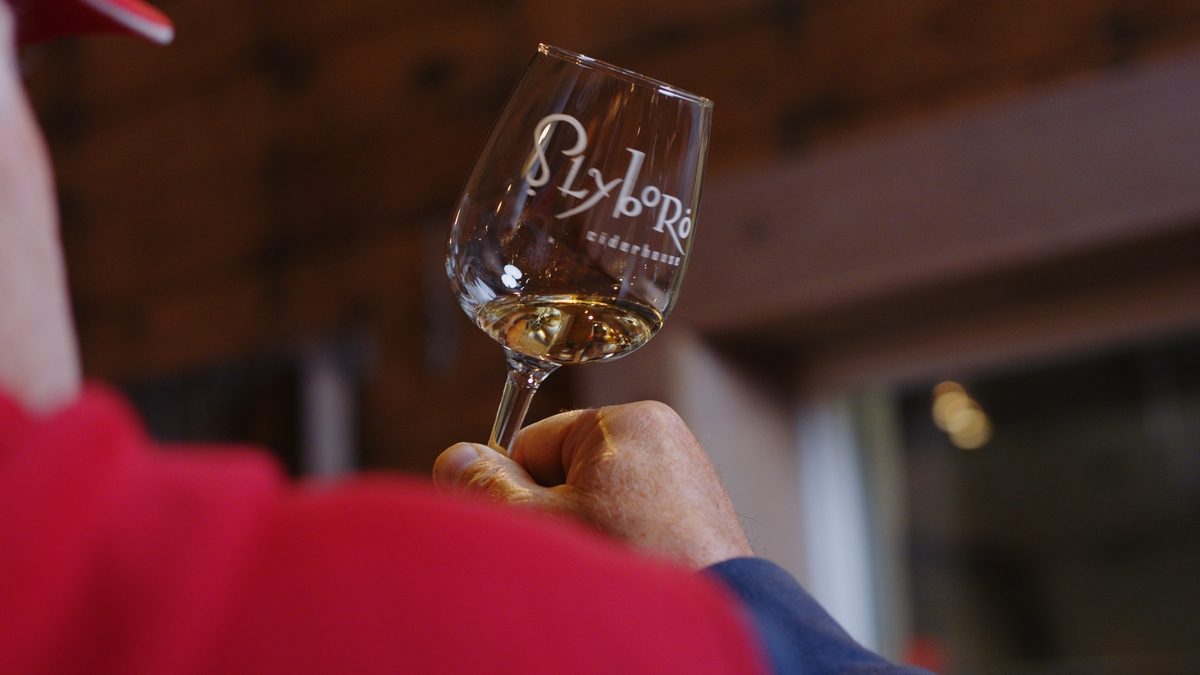 Beer with a View at R.S. Taylor & Sons Brewery
The pastoral, homestead setting of this brewery is not to be missed. R.S. Taylor & Sons Brewery grew out of the idea that beer is an agricultural product and should be enjoyed by beer drinkers as such. So, R.S. set out to build the most beautiful farm brewery in America in what is arguably one of the most beautiful farm counties in America: Washington County, New York!
Don't miss their house-made Beer Cheese (made with their own beer of course!), it's a fan favorite!
Go Beyond the Cheese Tour
The 2022 Cheese Tour With Wine & Beer is Saturday, September 10, and Sunday, September 11 from 10 AM to 4 PM! Remember to wear comfortable clothing and footwear, as you'll be walking around farms outdoors. And bring a cooler or two for the car to keep your purchases fresh and chilly.
Keep the cheesy goodness going after the tour is over by visiting the participants at other times of the year. Explore our Cheese Trail and Craft Beverage Trail for more ideas, and contact the individual farms or producers to find out their hours and offerings.