Feb 14

Tap Into Spring: New York Maple Season is Here

In the long stretch of a New York State winter, there's nothing we look forward to more than seeing tap lines winding through the sugarbush. It's a sure sign that spring is on the way, but more importantly, that fresh maple syrup isn't far behind!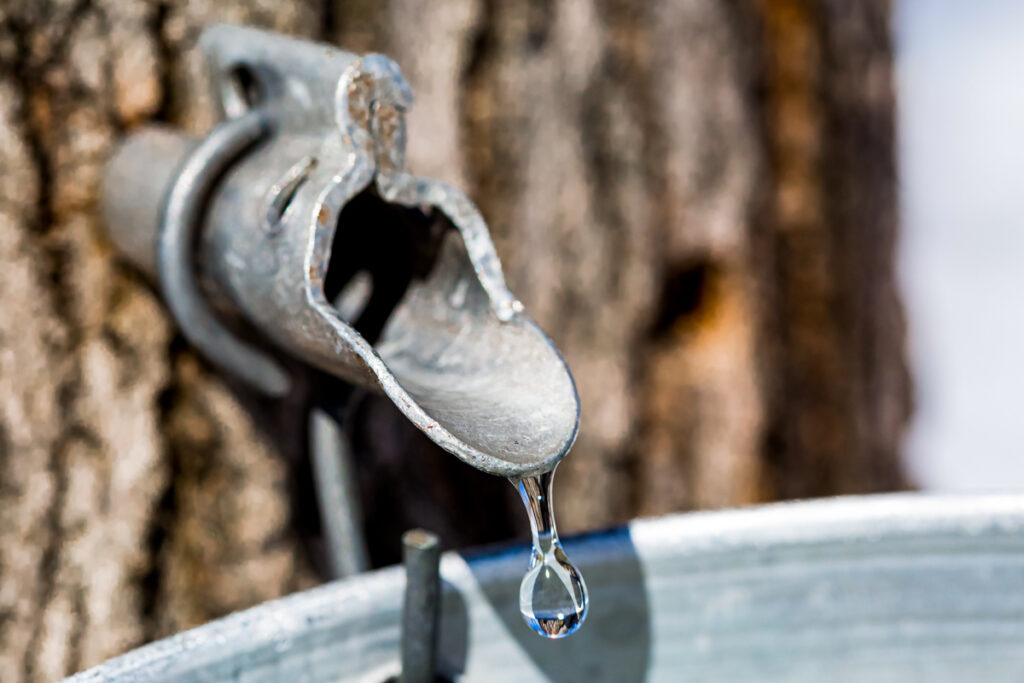 Every February and March, producers all over the northeast tap into their maple trees to catch as much sap as they can. The season depends on weather conditions, and sap usually runs for an incredibly small window of time — from 3-8 weeks on average.
The average maple tree will produce 9 to 13 gallons of sap per season, which results in about one quart of maple syrup, depending on the sap's sugar content. That's hundreds of trees tapped per farm, and thousands of buckets collected every season!
New York State is home to the largest resource of tappable maple trees in the U.S. and over 2,000 maple sugarmakers! As the annual boil begins, many of those producers open their sugar houses to visitors.
New York's Maple Traditions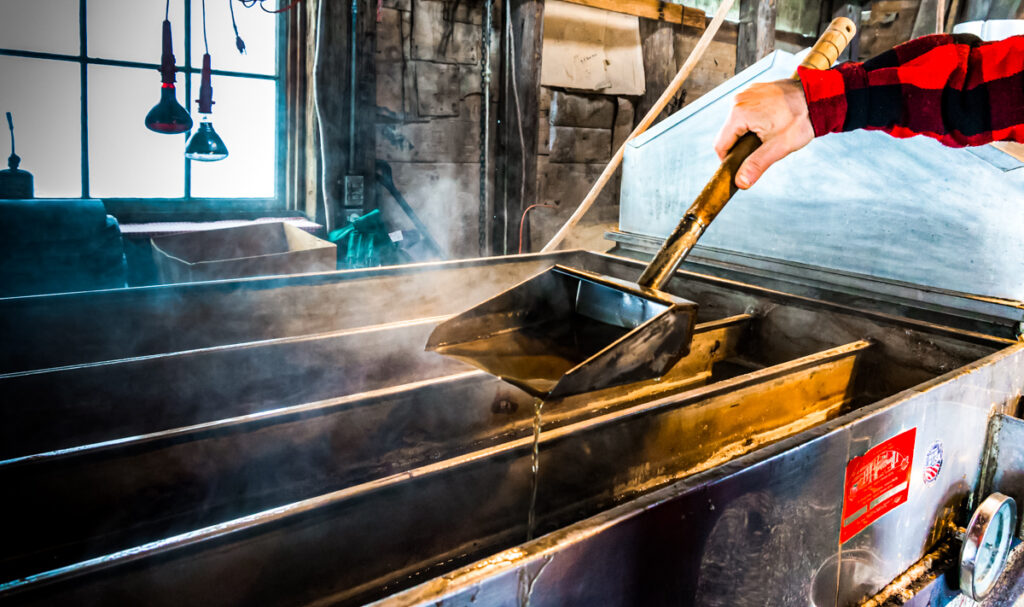 From tap to the table, making maple syrup is often a hands-on process. And every year, New York Maple Weekend acts as the culmination of the hard work that goes into the maple products we enjoy year-round.
Maple Weekend is a chance for the public to get a hands-on look at New York's maple sugarmaking processes and traditions.
Organized and sponsored by the New York State Maple Producers' Association, this annual event has grown from just one Sunday in 1995 to four days of fun over two weekends. Now in its 26th year, you can find events and participating farms all across New York State.
It's agritourism at its best. See the process, smell the delicious maple sap cooking down to syrup, and taste the maple products in their many forms – right from the source.
Plan your trip and book your stay for 2023's Maple Weekends: March 18-19 and March 25-26 from 10 AM to 4 PM. Check with the sugar shacks you plan to visit for any exceptions!
Locations marked with a * are 2023 Maple Weekend participants. Locations with a + are holding similar events one or both of those weekends.
​​Highland Maple Farm – ARGYLE
Wild Hogs Sugar Shack at MapleMilk Farm – CAMBRIDGE
Comstock Maples – COMSTOCK
* Battlehill Maple – FORT ANN
* Grottoli's Maple – GRANVILLE
Maple Acres – GRANVILLE
River Run Maple LLC – GRANVILLE
Schoolhouse Maple – GREENWICH
Sugar Mill Farm LLC – GREENWICH
Holley Hill Farms – HARTFORD
* Dry Brook Sugar House – SALEM
Eli Truehart – SALEM
* Mapleland Farms – SALEM
Stateline Maple Farm – SALEM
* Wild Hill Maple – SALEM
Adams Sugar House – SHUSHAN
Smith & Taber Maple Syrup – WHITE CREEK
* Rathbun's Maple Sugar House – WHITEHALL