May 29

Overnight and Day Camps for Kids this Summer

The Adirondack Park has long been a summer escape from city and suburban life, especially for kids. Dozens of seasonal camps for kids have popped up over the years to offer hands-on fun and an alternative to three months of boredom or video games. But sleepaway camps aren't new, in fact, Washington County is home to some of the area's oldest: one even dating back to 1904!

Whether you're looking for a few weeks of fun or a whole summer experience for your kids, you'll find it here.
Overnight Summer Camps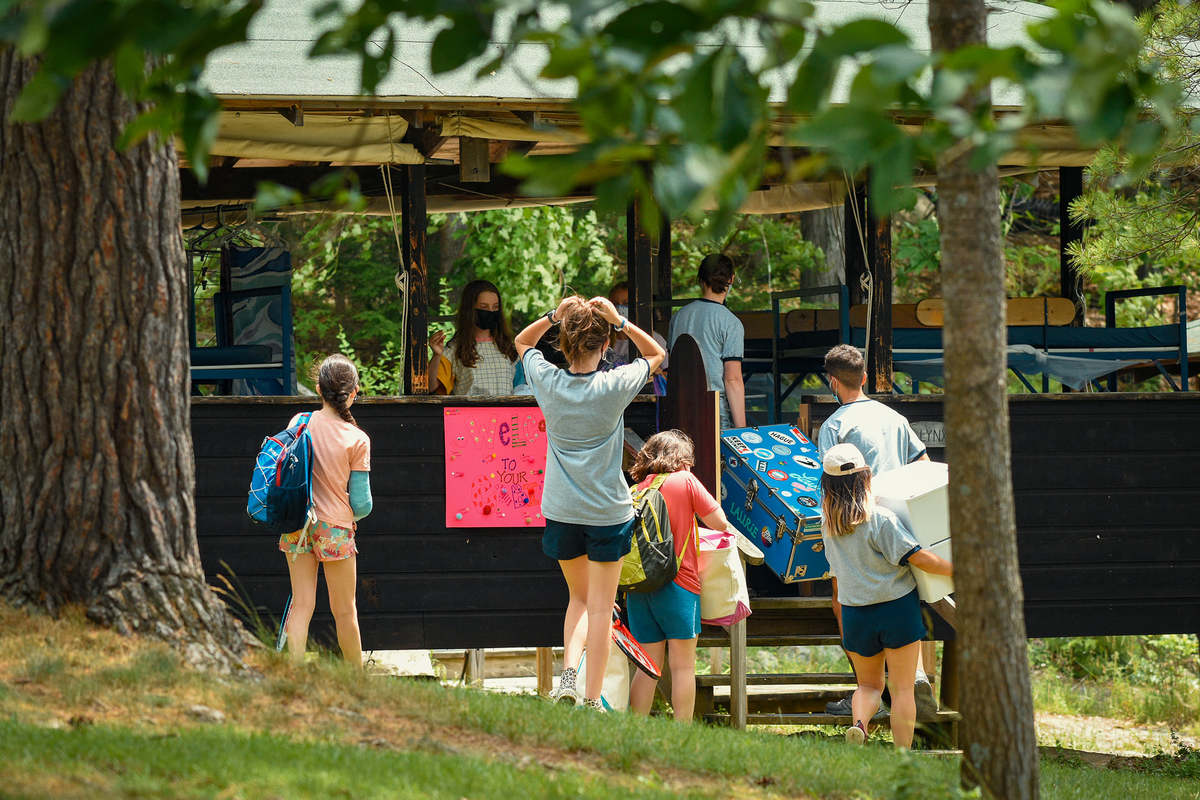 Campers from all over the country and around the world have headed to Adirondack Camp, located on its own special peninsula on Lake George in Putnam, New York since it opened as a boys camp in 1904.
Today, the co-ed camp offers two 4-week sessions each summer to campers from 7 to 15 (with leadership and CIT programs for 16 and 17-year-olds). While it has changed a great deal over the years, many traditions remain: the blue/white games that now bridge generations of camp-goers, the off-grid nature, and a commitment to sportsmanship and camaraderie.
Another sleepaway camp that spans many generations is Camp Chingachgook. What started in 1912 as a YMCA group's exploration trip using a motor-powered war canoe named "Chingachgook" has become a cherished summer memory for many.
The camp's location was purchased in 1914 and summers have been full of fun, adventure, and camp spirit ever since! Today, YMCA Camp Chingachgook offers one and two-week overnight camps for 7 to 15-year-olds, plus multi-day adventure trips, and day programs.
Not sure about sending your kids to a co-ed camp? Check out Camp Little Notch!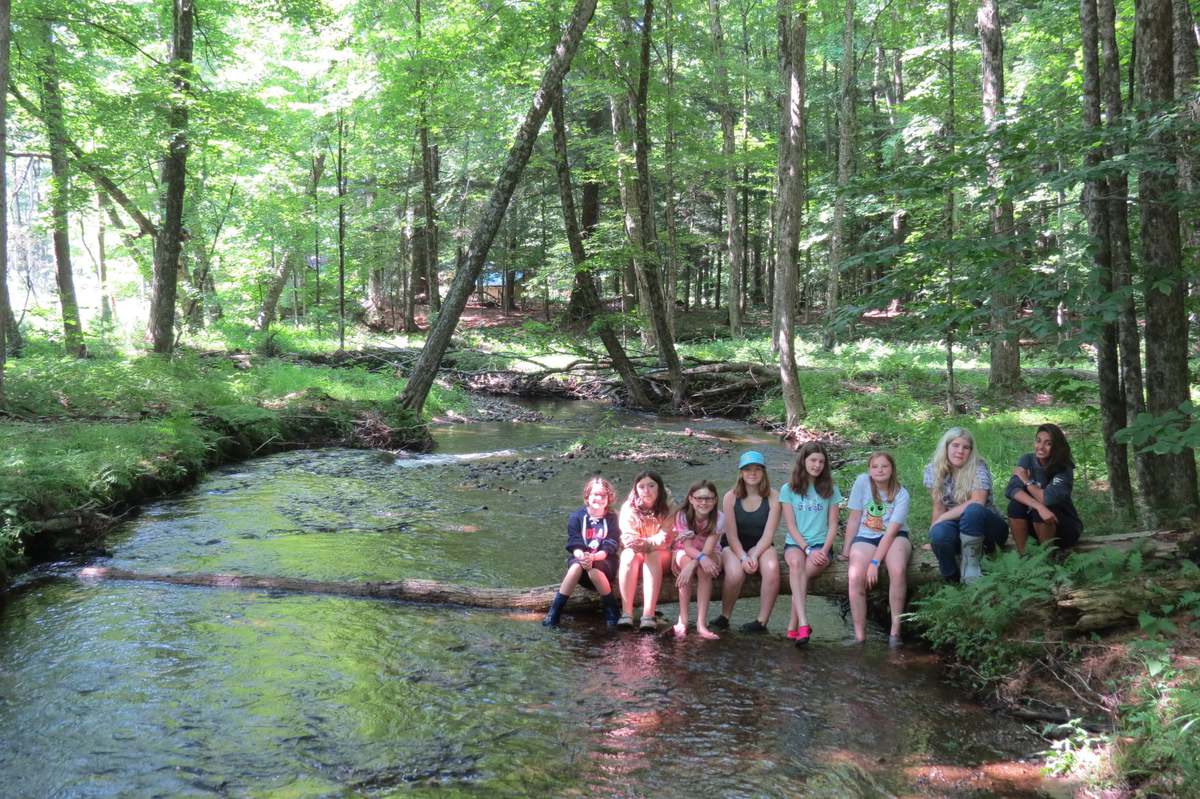 The former Girl Scout Camp boasts a private lake and 443 acres of pristine wilderness in the Adirondack Park in Fort Ann, NY. The camp, which operated under the Girl Scout council from 1939 through 2008, was saved from sale in 2010 by the Friends of Camp Little Notch, a group of former campers and staff.
Today, Camp Little Notch remains a place "by girls, for girls"; Where they can feel safe and supported, try new things, be their authentic selves, and make memories that will last a lifetime.
Day Programs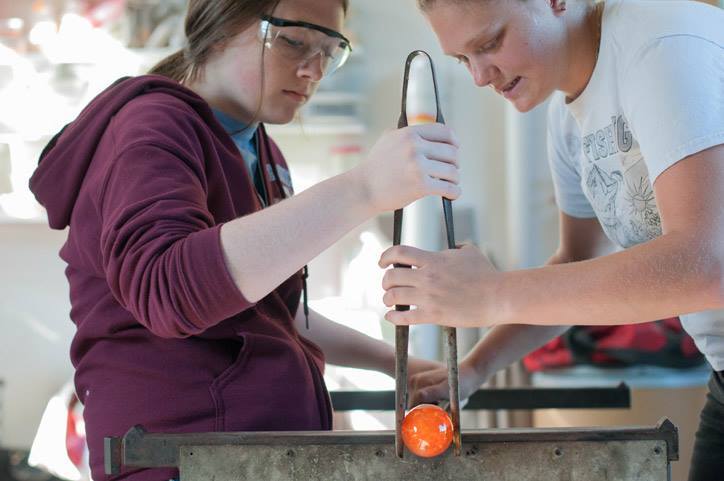 You don't need to stay overnight to enjoy our incredible landscape! There are great day programs for kids and teens in Washington County, too.
To get a taste of the great outdoors, check out the "Discover Your Battenkill" program for 11 to 14-year-olds. This hands-on program gives kids three days of environmental science and outdoor fun in a small group setting.
They'll learn water safety skills, plant and tree identification, and more, plus enjoy fly fishing and canoeing on the river.
Another great opportunity for older kids is at Salem Art Works! Kids ages 13-18 can explore unique, hands-on disciplines from glass blowing to welding and pottery, no matter their experience level!
Full and half-day classes are available for a week of exploring a new art form or improving skills. And new this year, SAW is offering a Family Friendly Residency to provide on-campus housing and meals for families traveling from out of town.
If your kids can't get enough of Disney's Encanto, Whitehall's Step'N'Time is holding a one-week Encanto Dance Camp near Lake George this July 18th through the 22nd! Viva la Danza will feature dance, music, games, and crafts centered around "Encanto," "Vivo," and "Coco"!
If your little ones are interested in sleepaway camp but aren't quite old enough to make the leap,
YMCA Camp Chingachgook also offers day programs for campers aged 5 to 10. Each week-long program has a theme, from outdoors and wilderness to Arts/STEM, plus time to play games, swim in the lake, and more.
Day campers can even choose to try out an overnight, complete with a campfire and s'mores, as a first step to getting ready for overnight camp.
Whatever you choose, we're sure your kids will have a blast this summer in Washington County!