Jul 30

Farm Grown Fun on the Fiber Trail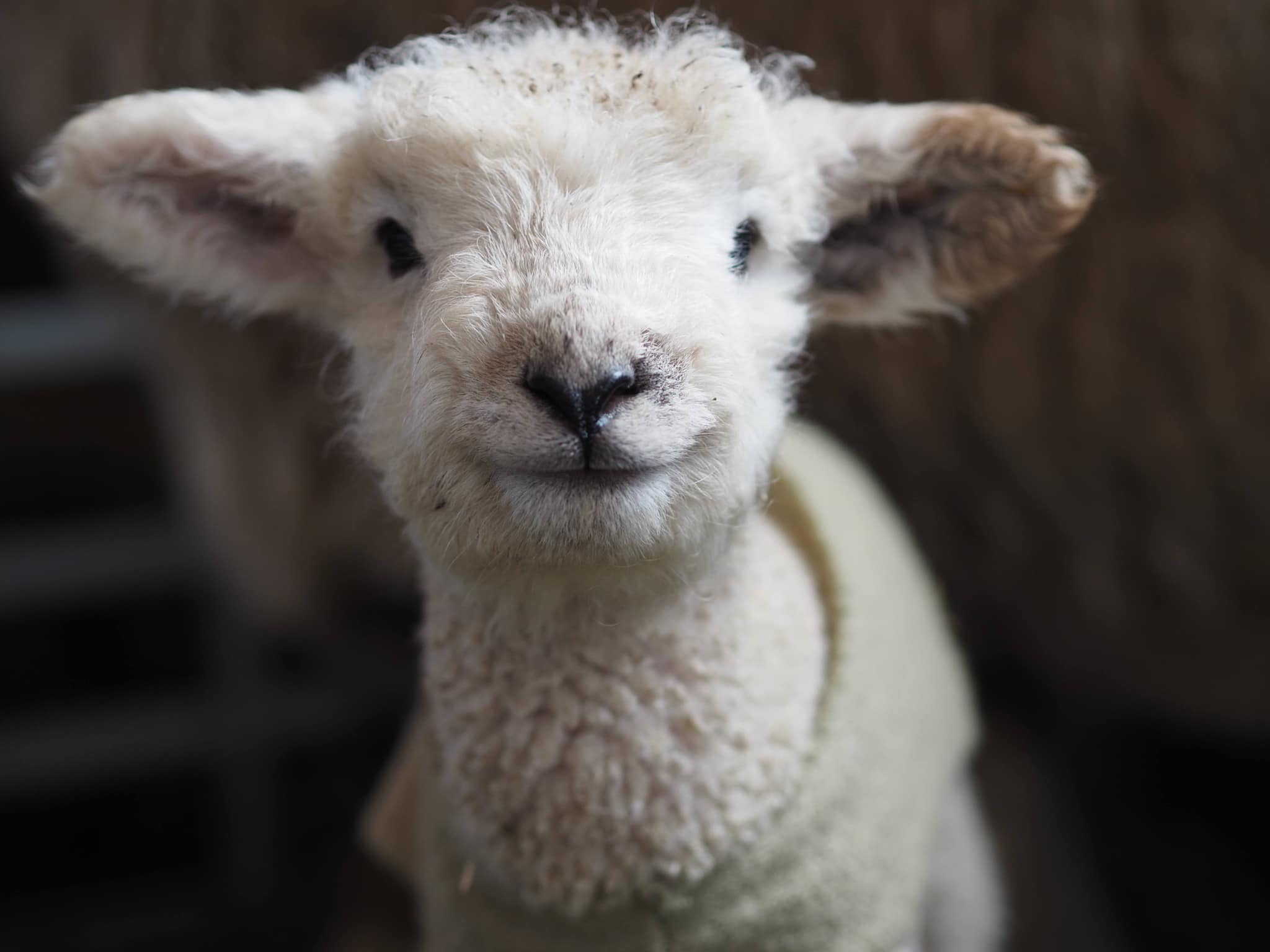 A young lamb at Crazy Legs Farm
If you like to weave, knit, or crochet and have a passion for sustainable clothing, then it's time to get out and explore Washington County Fiber Trail!
Washington County has long been a hub for wool and fiber production in the Northeast, and remains so even today. Local artists and farmers weaving together a love of wool and fiber and passion for visual arts.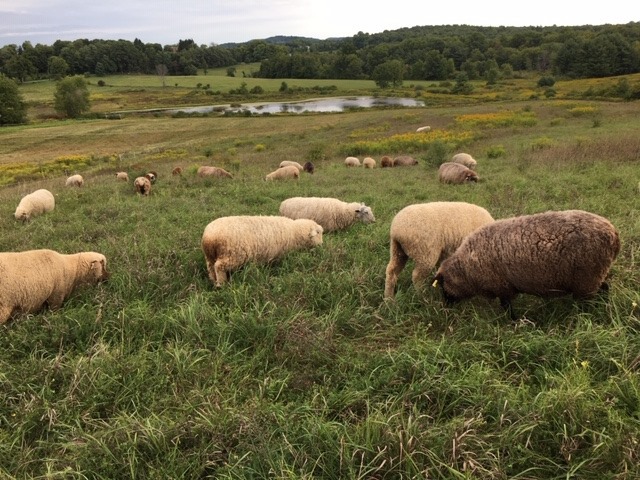 Sheep at Elihu Farm in Easton
Enjoy a scenic drive from farm to farm and discover the finest fibers and yarns, meet local makers, and get to know more about the techniques and skill involved, all while being surrounded by cute farm animals that will for sure melt your heart!
You may find that some farms offer regular tours while others are open only on special occasions. Many locations on the trail are working farms, so be sure to check with each owner before heading over: Taking care of a herd is a full-time job!
And don't forget about the annual Washington County Fiber Tour weekend each April. Dozens of fiber farms open to the public for demonstrations, sales, and visits with the animals.
The most common fiber produced in Washington County is wool from sheep, and for good reason! Sheep, like most fiber-producing animals, naturally grow their wool coats, which create a thermal barrier and regulate humidity to keep the animals warm in cold months.
As summer approaches, the wool is sheared off in favor of a shorter, summer coat which will then grow longer as winter approaches, repeating the cycle!
Without shearing, a sheep's fleece can become overgrown and matted, making wool and other animal fibers a sustainable, renewable, and biodegradable material. Different breeds of sheep produce different "grades" of wool, from the soft, merino wool you might find in scarves and sweaters, to more coarse fibers better suited to purposes like upholstery or insulation.
Natural wool yarn from Ensign Brook Farm
Visit some of the county's working sheep farms, like Elihu Farm or Ensign Brook Farm in the Greenwich/Easton area, or Lily of the Valley Farm in Shushan. Each offers its own range of products, from merino and romney roving and ready-to-use yarn, to organic eggs and meat.
Further north in the county are Crazy Legs Farm, a purebred Romney sheep farm, and Dancing Ewe Farm, where you can enjoy their sheep's milk cheeses at a farm-to-table dinner or pick up wool yarn from those same animals!
Sheep aren't the only animals naturally creating workable fiber. There are a number of more exotic animal farms on the Fiber Trail, too!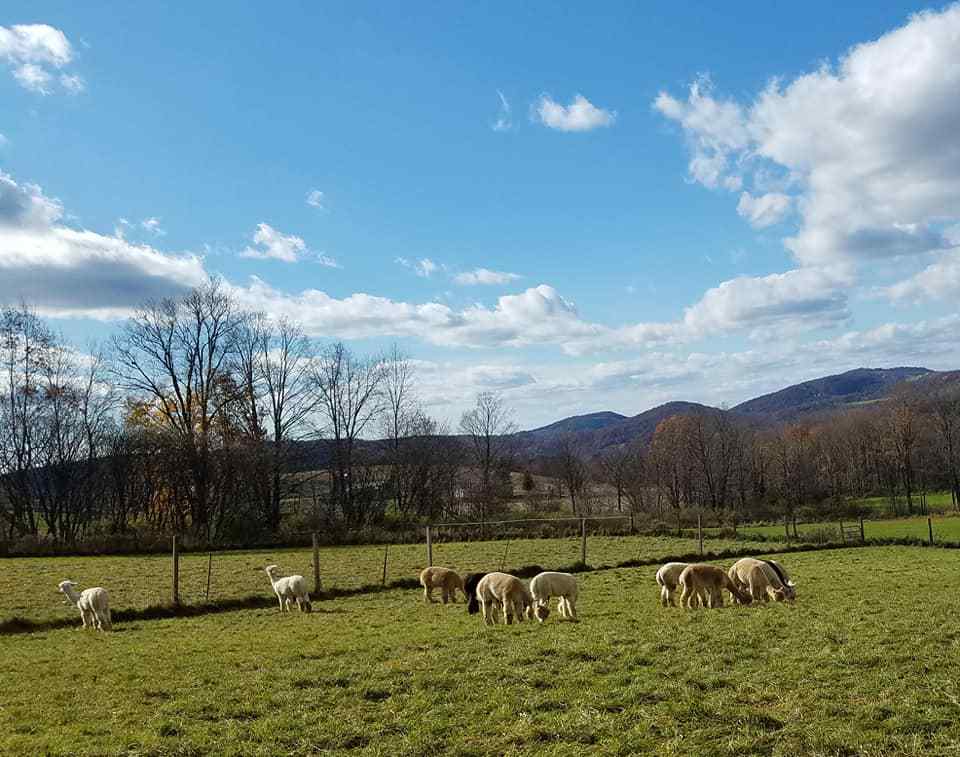 Haven Hill Farm Alpacas
Alpacas grow a similar style fiber coat to sheep, and the applications are similar, but in general, alpaca fiber is a bit lighter, softer, and less strong than a sheep's. Excitingly, there are a few fiber farms in Washington County raising alpacas, so you can see for yourself which you like best!
Parkland Alpaca Farm in Granville and Haven Hill Farm in Greenwich both specialize in these adorable fiber animals.
Dough Haven Farm also raises alpacas, but their specialty is cashmere. And guess what: that's a natural fiber as well! Their special herd of cashmere goats are combed, not shorn like sheep or alpacas.
Cashmere goats have a double coat, like some dogs do: A layer of more permanent hairs called guard hairs and an undercoat of soft, down-like fur. As the weather gets warmer, they shed this undercoat, which is the cashmere fiber used for clothing and other fiber products.
Because it's a bit more labor intensive and the goats produce less fiber per animal, cashmere is much more expensive and remains a luxury product!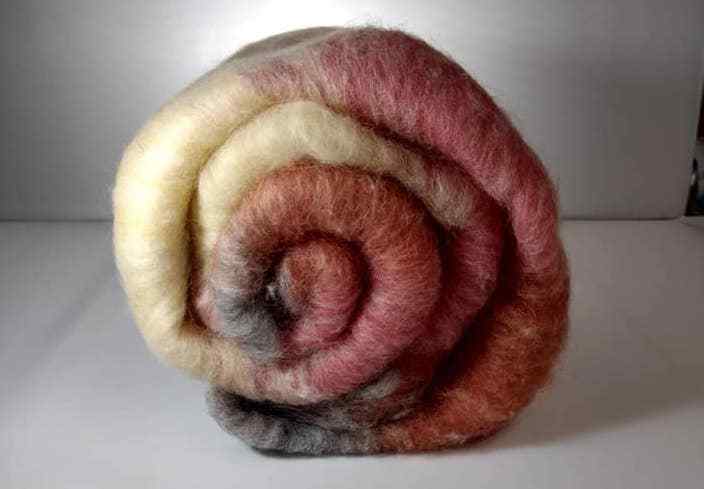 A batt from Furry Face Fibers
Another more exotic fiber farm in Washington County is Furry Face Fibers in Fort Edward. This hobby farm focuses on angora and other blends from their rabbits! Like cashmere goats, angora rabbits shed their fiber, and growers will brush out the seasonal coats and collect it to be spun! You can find their angora and blended ​​batts at various markets throughout the season.
Want a hands-on look at exactly how these fibers go from sheared or shed to yarn? Battenkill Fibers in Greenwich is a full-scale, 6,000 sq.ft. commercial fiber mill servicing many area farmers and wholesalers. Take a tour to see how fleece is sorted, washed, and processed into roving, yarn, and other finished products.
Can't wait until spring? Want to shop till you drop? The annual Adirondack Wool and Arts Festival returns on September 24-25, 2022, and features more than 100 local artisans, farmers, and craftsfolk.
Find everything from natural materials for your fiber craft to finished woven and knit garments and gifts, plus pottery, jewelry, natural body care products, craft beverages, and more! Plus, experience herding and shearing demonstrations, wagon rides, and other family fun.