Jan 17

Skate, Sip, Slide & Snowshoe at These Incredible 2020 Winter Events Near Glens Falls

Do you believe you know everything about winter in the Glens Falls Region? Think again! All kinds of exciting outdoor and indoor winter events take place in nearby Washington County. From a family-friendly Winterfest to snowshoe hikes and birding trips, these are some of the season's best events where you can skate, sip, slide, snowshoe, and have fun.
Strap on Your Snowshoes for an Outdoor Adventure at Camp Little Notch
January 25 & February 22, 2020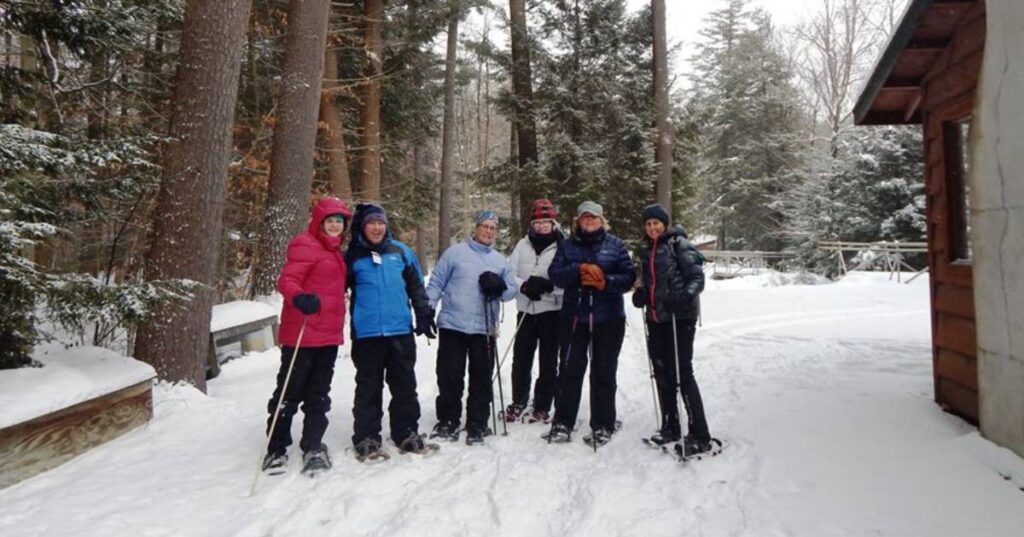 Located in Fort Ann at the base of the Adirondacks, Camp Little Notch is a summer camp and outdoor center nestled on 2,300 acres of pristine wilderness. It's the perfect setting for an adventure, and this winter, Camp Little Notch is hosting two special hiking trips.
These Winter Open Hiking events will be held on January 25, 2020, and February 22, 2020, weather permitting. They are free to attend, but reservations are required in advance.
Both trips are recommended for people who have some experience with winter hiking and snowshoeing (not for beginners or children under 11). However, if you love being outdoors during winter, then this is the event for you. Bring your camera, a lunch, and gear up for a hike through Camp Little Notch's beautiful wooded property.
January 25 & March 14, 2020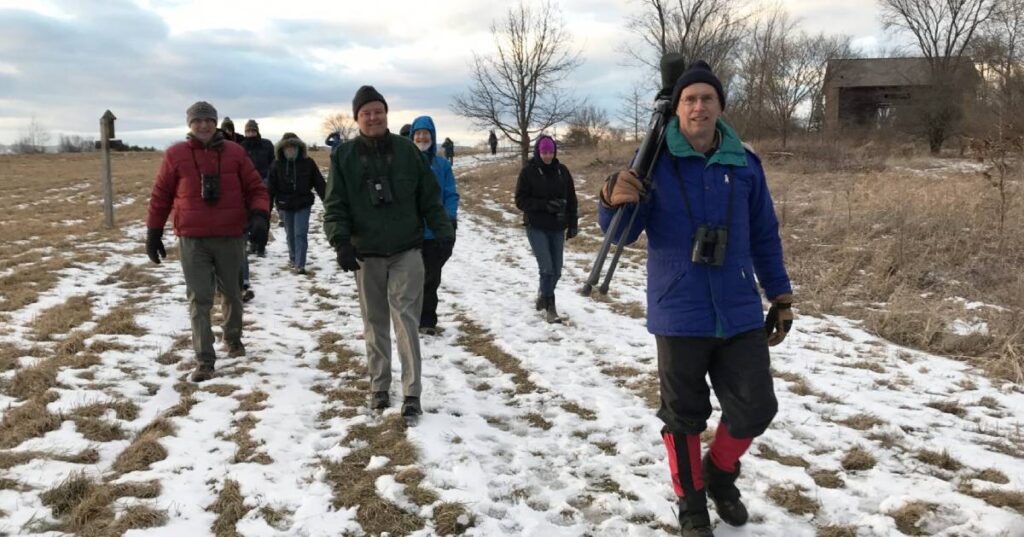 On January 25, 2020, and March 14, 2020, the Grassland Bird Trust (GBT) will host guided tours of the Washington County Grasslands in Fort Edward where the group will be looking for important birds in the area: short-eared owls, rough-legged hawks, and several other species. You might even get to see a snowy owl!
GBT's Executive Director, Laurie LaFond, and Volunteer Field Trip Leader, Rich Speidel, will introduce groups to the wonders of the grasslands in winter. Admission is free for Bird Trust members, $10 for individual non-members, and $20 for a family. Space is limited, so you'll want to reserve your spot in a tour ahead of time.
GBT is a nonprofit land trust working to conserve critical habitat for New York's endangered, threatened, and at-risk grassland birds. In particular, this organization is instrumental to the survival of short-eared owls in this state.
The Washington County Grasslands extends from southern Washington County to the southeastern peaks of the Adirondacks. The Washington County Grasslands Important Bird Area encompasses 13,000 acres of critical grassland habitat in Argyle, Fort Edward, and Kingsbury, and GBT continues to help conserve these lands.
Experience a Winter Wonderland at Camp Chingachgook
January 25 & February 15, 2020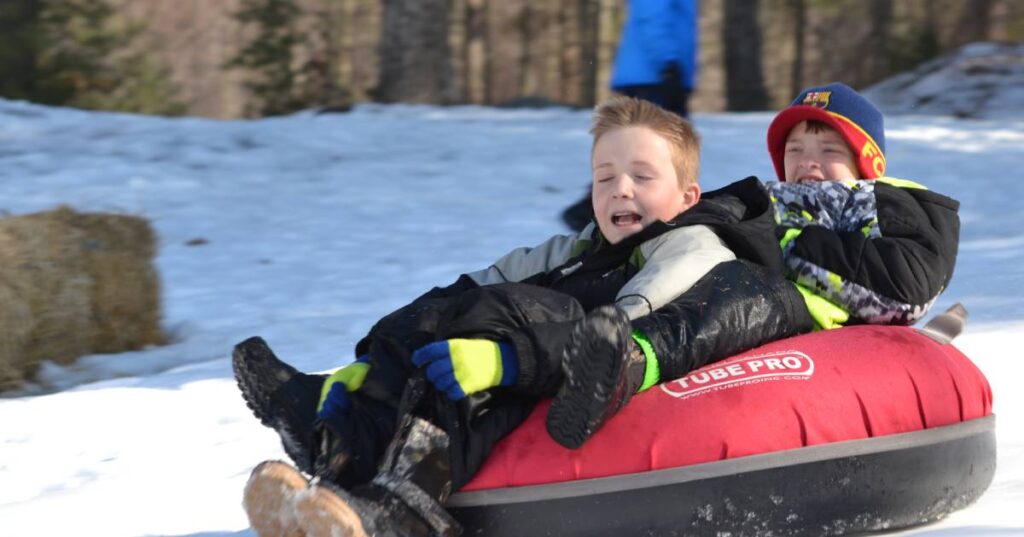 Camp Chingachgook in Kattskill Bay is more than just a summer camp hotspot. This winter, the camp is offering two full days of family fun at their Winter Camper, Family & Alumni Reunion Day on January 25, 2020, and their Winter Wonderland Free Family Day on February 15, 2020.
Both events are free and open to everyone, although the Winter Camper, Family & Alumni Reunion Day is a prime opportunity for past campers to reconnect with their friends. Activities will include snow tubing, snowshoeing, camp tours, crafts, s'mores by the campfire, and more.
Camp Chingachgook is located on the east shore of Lake George and is bordered by thousands of acres of Adirondack Forest Preserve, so it's basically a kid's summer dream come true. You may have attended camp here as a kid, participated in one of their retreats as an adult, or perhaps your own children have been before.
February 1, 2020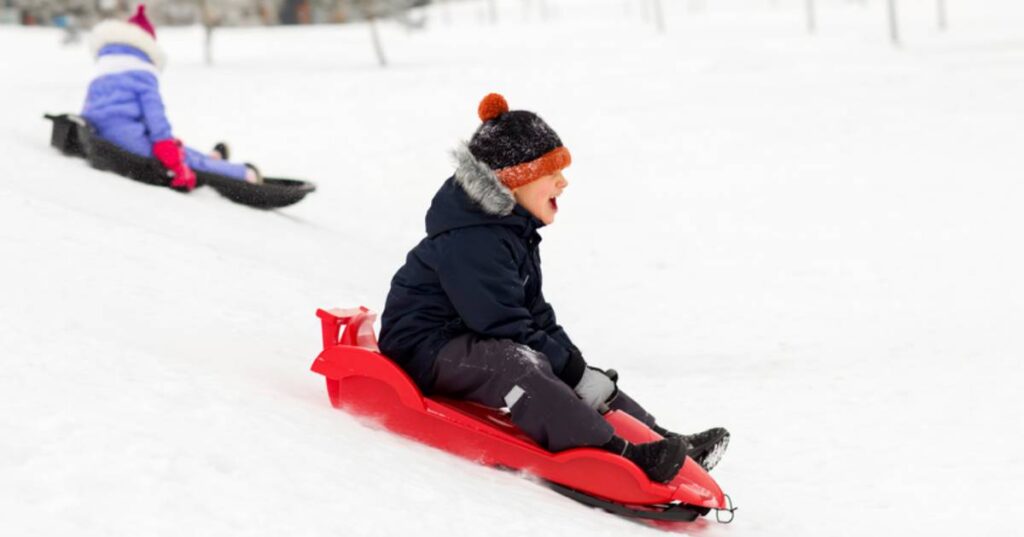 On February 1, 2020, the annual Winterfest will be held at Lake Lauderdale Park in Jackson, which is just east of Greenwich and north of Cambridge. This is an activity-packed, family-friendly, free winter festival hosted by the Washington County Youth Bureau in collaboration with other area organizations.
You can look forward to ice skating, snowshoeing, sledding, horse-drawn wagon rides, a bonfire, games, and more. While some of the scheduled activities are weather dependent, the event will take place whether there's snow, sunshine, or both.
Have you ever been interested in fishing or ice fishing? Weather permitting, there will also be an ice fishing outing on the lake with no fishing license required. This could be a great chance to try out a new hobby you've always been curious about.
Lake Lauderdale is a little known lake located about 10 minutes from the Vermont border, and it's a fantastic fishing spot. Species like tiger muskellunge, pumpkinseed, bluegill, black crappie, and yellow perch can be found here.
There are so many ways to beat the winter blues at Winterfest, and all are welcome to attend.
February 7, 2020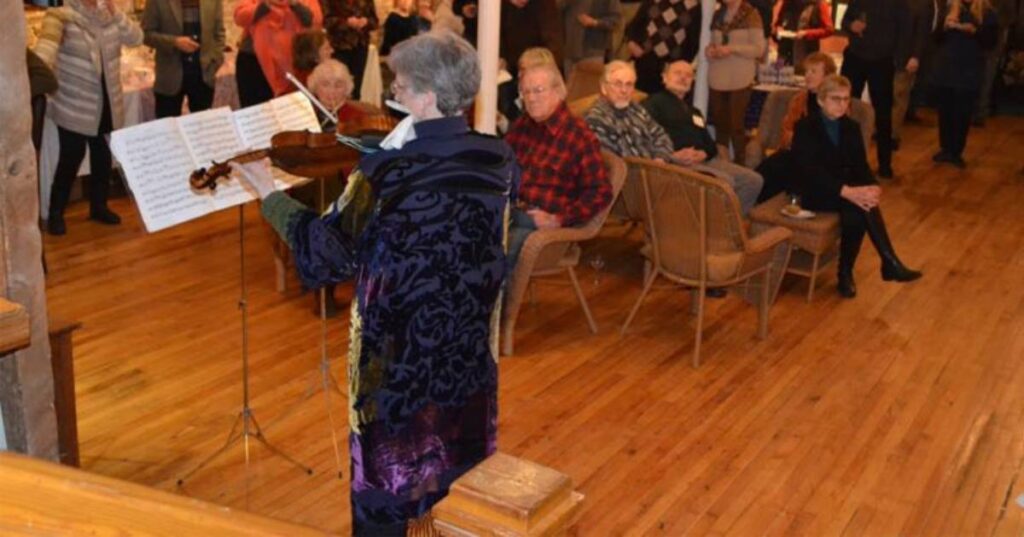 Founded and led by violist Lila Brown, Music from Salem is a chamber music ensemble that brings together musicians of international reputation to perform and enrich the arts community of southern Washington County. Their annual Heart of Winter Party is one of the group's major fundraisers, and this year's event will take place on February 7, 2020, at Gather 103 in Greenwich.
The 2020 Heart of Winter Party will feature a musical selection from Lila Brown, savory and sweet treats, wine and soft drinks, and a raffle and silent auction. The party will run from 6:00pm-9:00pm, and admission is $35 per person. You can purchase tickets in advance or at the door.
By attending Music of Salem's fundraiser, you will be directly supporting their 33rd season, which will begin with a spring concert on March 22, 2020 at Hubbard Hall in Cambridge.
February 8, 2020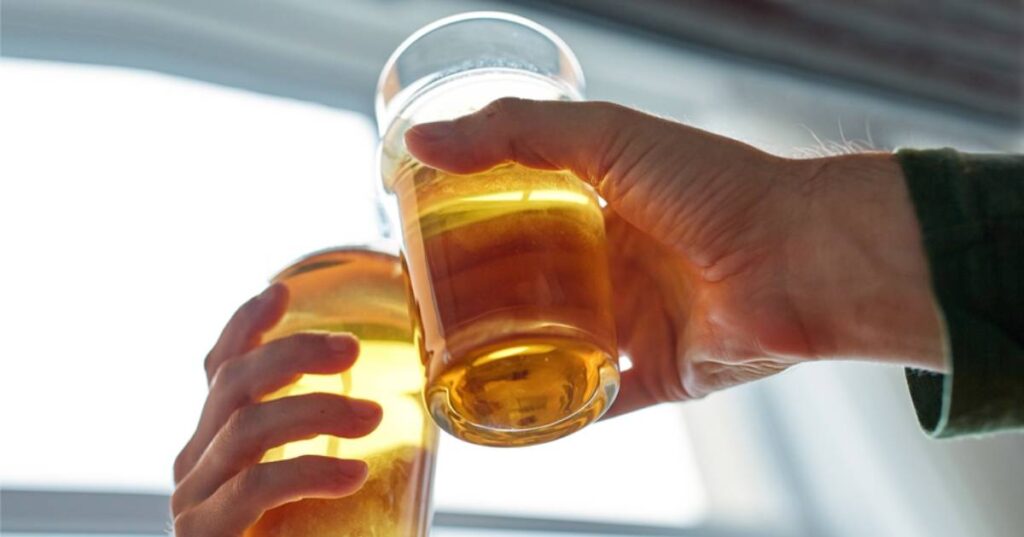 Blues & Brews at Hubbard Hall in Cambridge offers blues music, beer, and a great selection of delicious food that will warm you up in no time.
The annual winter event will be held on February 8, 2020, and feature live music from the Roadside Blues Band. Admission is $25 for adults, $10 for students ages 21 and under, and free for ages 5 and under, with proceeds benefiting Hubbard Hall. Food is included in the admission price, and the beer and wine bar will be available at an extra cost with ID.
Hubbard Hall is an arts and education center that brings people of all ages and from all walks of life together for world-class art and artists. You can see professional theater productions as well as opera and chamber performances here; they also offer classes and workshops on all areas of dance, movement, visual arts, music, and more.
There's so much to check out during winter in the Glens Falls Region, but if you'd like to have a memorable season, then mark your calendar for some of these incredible events.