Apr 22

Must-Visit Stops While Taking the Washington County Fiber Tour

Would you love to get out of Saratoga this spring, enjoy the warm weather, and go on a scenic adventure through the countryside? If that sounds like the perfect day trip for you, then consider taking the 27th Annual Washington County Fiber Tour on April 27-28, 2019.

The free, self-guided tour is a rare opportunity to get a first-hand look at the fascinating fiber industry, farms, and fiber-producing animals near Saratoga Springs. Not only is it fun for the whole family, but as you drive from farm to farm, we recommend you take a rest stop at these great restaurants, shops, and local hotspots.

Experience a Day in the Life at Fiber Farms in Southern Washington County
The greatest number of participating fiber farms and businesses is located in southern Washington County. There is Elihu Farm in Easton, and Alpacas of Haven Hill, St. Mary's on-the-Hill Cashmere, Battenkill Fibers Carding and Spinning Mill, Wedding Hill Farm, LLC, and Ensign Brook Farm in Greenwich.
Visitors can learn about different aspects of the fiber industry at each location, and meet the warm, woolly animals who produce it. Along the way, don't miss out on the following eateries and shops.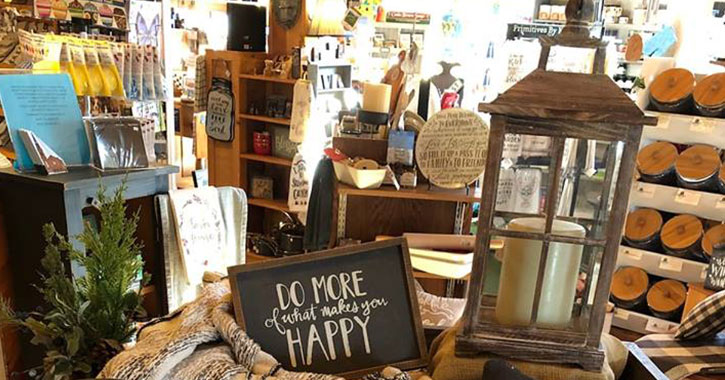 Discover a fine collection of distinctive gifts, specialty foods, cool ornaments, and more at The Country Peddler Shoppes in Greenwich. The store features gifts for people young and old, and free coffee and fudge samples are available every day. There is truly something for everyone, so make sure you swing by while on the Fiber Tour this year.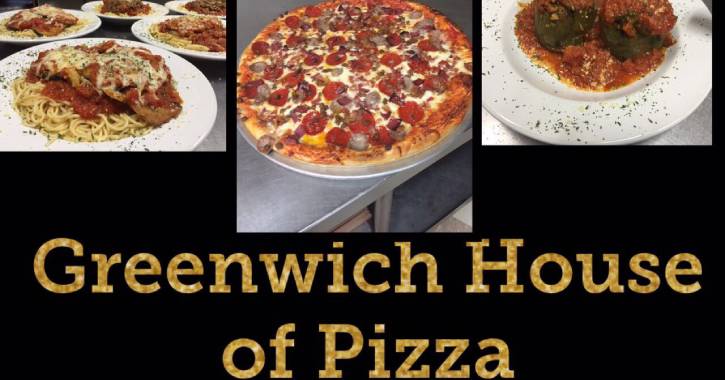 Step inside the Greenwich House of Pizza and prepare for a delicious and hearty meal. This family-run pizzeria has been making mouthwatering food since 1974, and they use only the freshest and finest ingredients. Check out their selection of pizzas, subs, salads, dinners, and specials, and pick an item that appeals to you.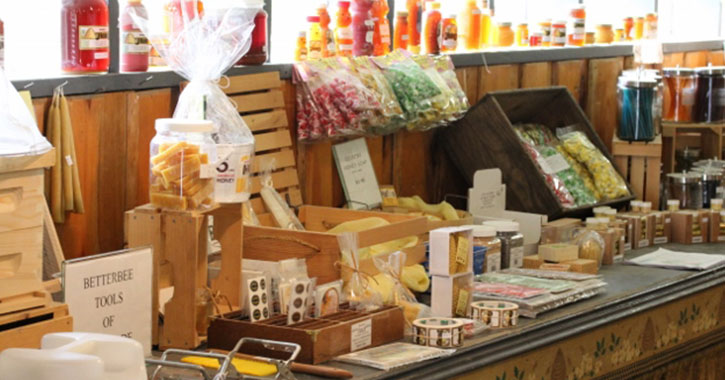 Dedicated to providing quality products and outstanding customer service, Betterbee is a Greenwich honey farm that attracts beekeepers, crafters, and gift shoppers from all over. Their farm store is open Monday through Saturday and offers a large assortment of items, such as Betterbee hand creams, local honey, honey straws, honey candy, and beeswax candles. You can even shop for candle making supplies, beekeeping books, and more.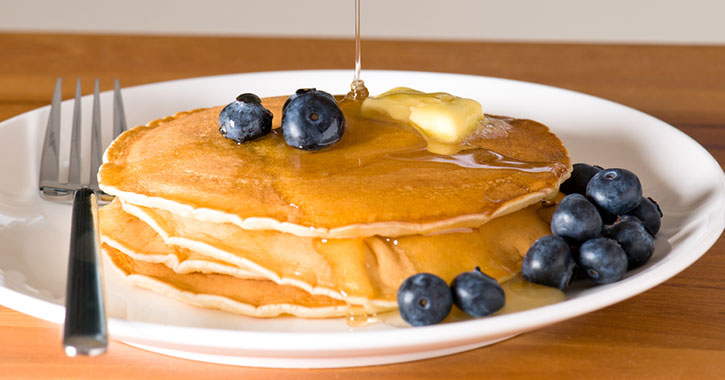 Whether you're in the mood for breakfast or lunch, Greenwich Village Cafe & Bakery is the place to be in southern Washington County. The cafe makes scrumptious breakfast items in the morning, and a wide range of specialty sandwiches, wraps, and burgers for lunch. Enjoy a meal before heading off to the next fiber farm on your list.
Find Fantastic Fiber Products & Farms in Central Washington County
As you follow the fiber trail through Washington County, you'll eventually reach the Town of Salem in the central region. Three Salem farms are taking part in the Fiber Tour: Fiber Kingdom, Moments in Time Creations Farm, and Quarry Ridge Alpacas. Throughout the weekend, you will see fiber demonstrations, cute and cuddly animals, and handmade products.
If you're planning to spend a few hours in Salem, then take advantage of your time there by visiting a local restaurant or shop. Relax and rest up before continuing on your fiber-filled adventure.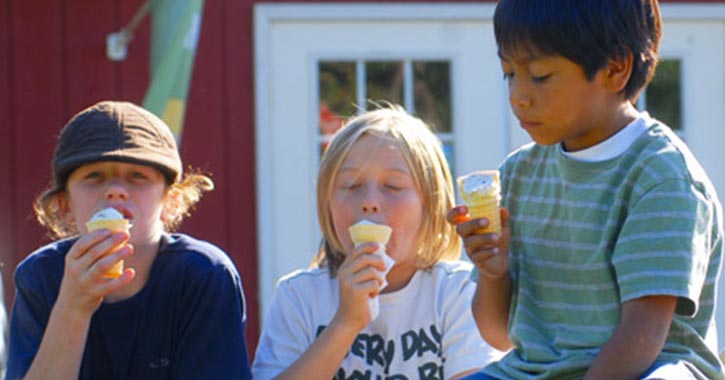 Satisfy your sweet tooth with an easy drive to Battenkill Valley Creamery in Salem, a family dairy farm and creamery store offering some of the best tasting ice cream around. You can enjoy premium soft serve ice cream, custom sundaes, and special creations like Mint Magic and Chocolate Explosion. The creamery also sells fresh milk and products from surrounding farms and businesses, from Mapleland Farms to Argyle Cheese Farmer.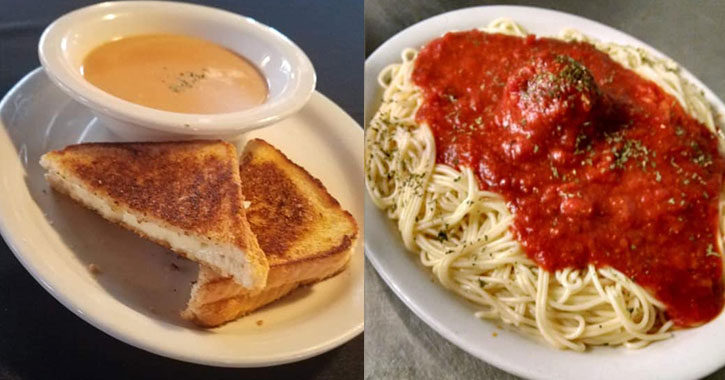 Located right on Main Street in Salem, Brooklynn Marie's Italian Corner is a charming restaurant and an excellent place to go for lunch on the Fiber Tour. Customers can order takeout at the front, or have a seat in the cozy dining room. Their menu has a wide range of appetizers, hot and cold subs, burgers from the grill, deep sea delights, and traditional Italian dishes at reasonable prices.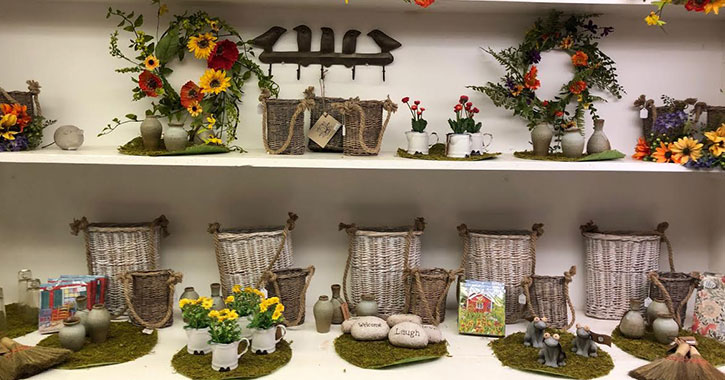 Each spring, Gardenworks Farm in Salem blooms as annuals and perennials fill their greenhouse, and their barn store gets stocked with wonderful new gifts and products. They are a third generation family farm that specializes in a variety of crops, plants, and flowers. Although Gardenworks isn't part of the Fiber Tour, it's worth stopping by to shop for spring decor, pottery, scarves, and more in the barn.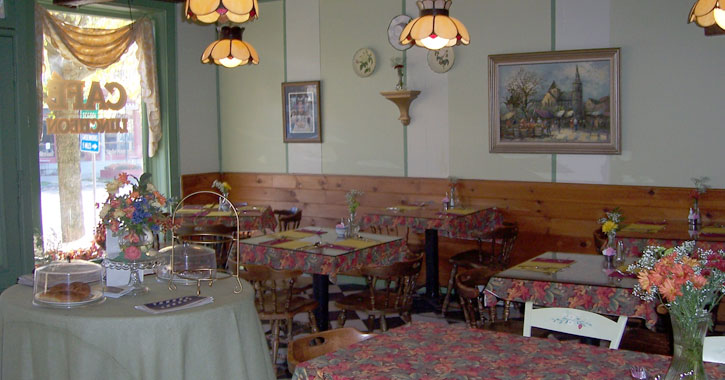 Located in the heart of Salem, Steininger's is a family-run cafe that specializes in homemade soups, a variety of entrees, and freshly-baked croissant sandwiches. The restaurant is inside a historic 150-year-old brick building and features both a dining area and a European-style chocolate shop.
After getting a bite to eat, browse the great selection of fine handmade chocolates and indulge in some sweet treats. They offer Chambord Truffles, Hazelnut Gianduja, Grand Marnier Truffles, and more.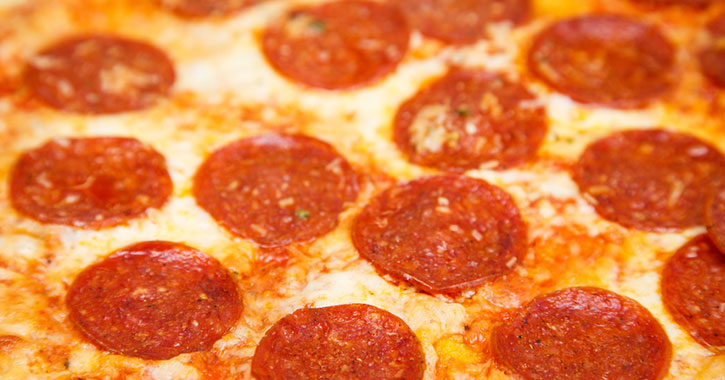 Head over to Pizza World in Salem and sink your teeth into a delicious pizza for lunch. This locally-owned pizza place has been in business for over 20 years, and your satisfaction is their goal. Custom pizzas are available, as well as specialty pies such as Buffalo Chicken and Hawaiian. Other options include calzones, cold subs, burgers, and wings.
Meet the Friendly Farm Animals of Northern Washington County
The Washington County Fiber Tour will bring visitors up to the region's northeastern corner where Dancing Ewe Farm in Granville and Dandy Gander Farm in North Granville await. Dandy Gander Farm is home to a large family of majestic alpacas (over 40 of them), and Dancing Ewe Farm is renowned for their flock of Fresian-cross ewes and production of Tuscan-style Pecorino. During your trip to these communities, you'll find multiple places offering a tasty lunch, a quick snack, or unique products.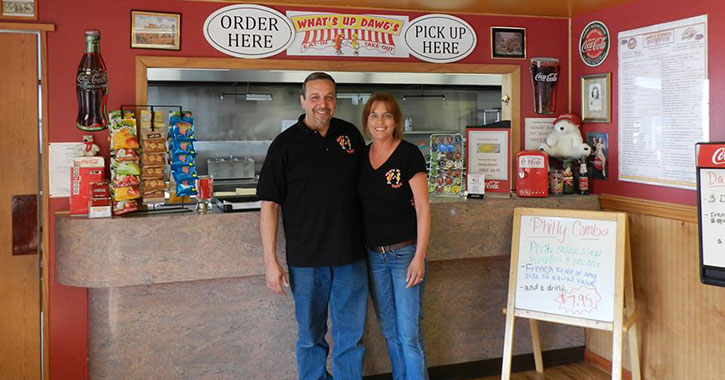 Eat in or take out at What's Up Dawg's, a family-run restaurant on Quaker Street in Granville. This local hot dog and burger joint features a spacious patio on the outside, retro diner decor inside, and a huge selection of menu items.
Open for lunch and dinner, What's Up Dawg's is a great choice if you need to satisfy your hot dog or hamburger hankering. They offer old-fashioned "Hot Dawgs with the Works," chili dogs, Philly cheese steak burgers, all the toppings you can imagine, and more.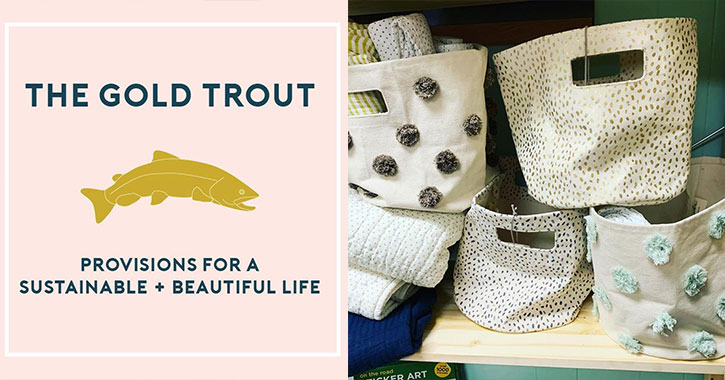 While you're in the Granville area, consider exploring the town and seeing the local sights. The downtown area is walkable and home to a variety of hotspots, such as Slate Town Brewing, The Pember, and The Gold Trout, a popular lifestyle boutique and gift shop.
What makes The Gold Trout special is their large collection of hand-picked products, which includes locally-sourced, organic, and eco-friendly items. Browse seasonal decor, home and garden pieces, jewelry, and much more. The store is open Monday through Saturday, and Sunday by appointment.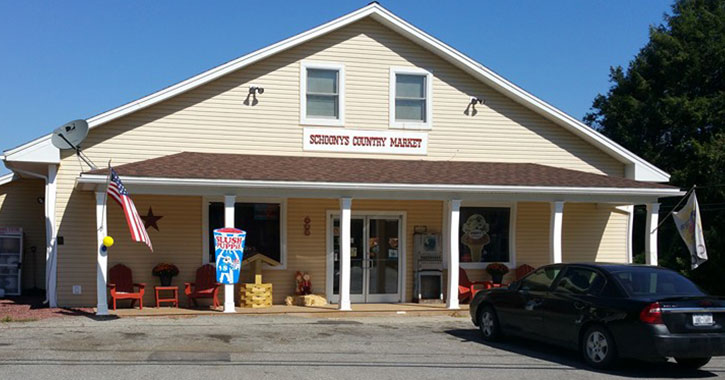 Need a sandwich or snack to take with you on the road? Schoony's Country Market in Granville has what you're looking for. You can order subs, sandwiches, fried foods, pizza, and more from their full-service deli, or pick up a couple items in their grocery section. You won't be disappointed with a trip to this family-owned and operated shop.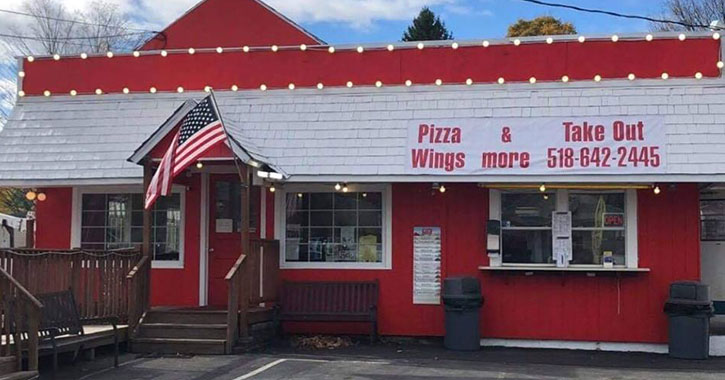 Open seven days a week, MacDaddy's Car Hop in Granville allows you to enjoy great food and ice cream without having to leave the comforts of your car. From shrimp and clam baskets to wraps, quesadillas, burgers, and pizza, there are plenty of menu items to choose from at the car hop. They even have deep fried veggies like batter dipped mushrooms and broccoli & cheese poppers.
In addition to their lunch and dinner food, MacDaddy's has a full ice cream menu featuring over 30 soft serve flavors, milk shakes, flurries, and sundaes. There's no better way to celebrate completing the Fiber Tour than with an ice cream cone.
The Washington County Fiber Tour is a fun and free way to see examples of the region's fiber arts, meet farm animals, and experience the beautiful countryside.