Feb 25

Plan Ahead For These Road Trip-Worthy Events Near Saratoga

Everyone likes having something to look forward to, whether it's a special occasion, a favorite season, or a big event. If you're itching to get out of town and have some fun, then we have the events for you. Here is a fantastic selection of road trip-worthy events happening near Saratoga this year.

Saturday, March 21 – Sunday, March 22 and Saturday, March 28 – Sunday, March 29, 2020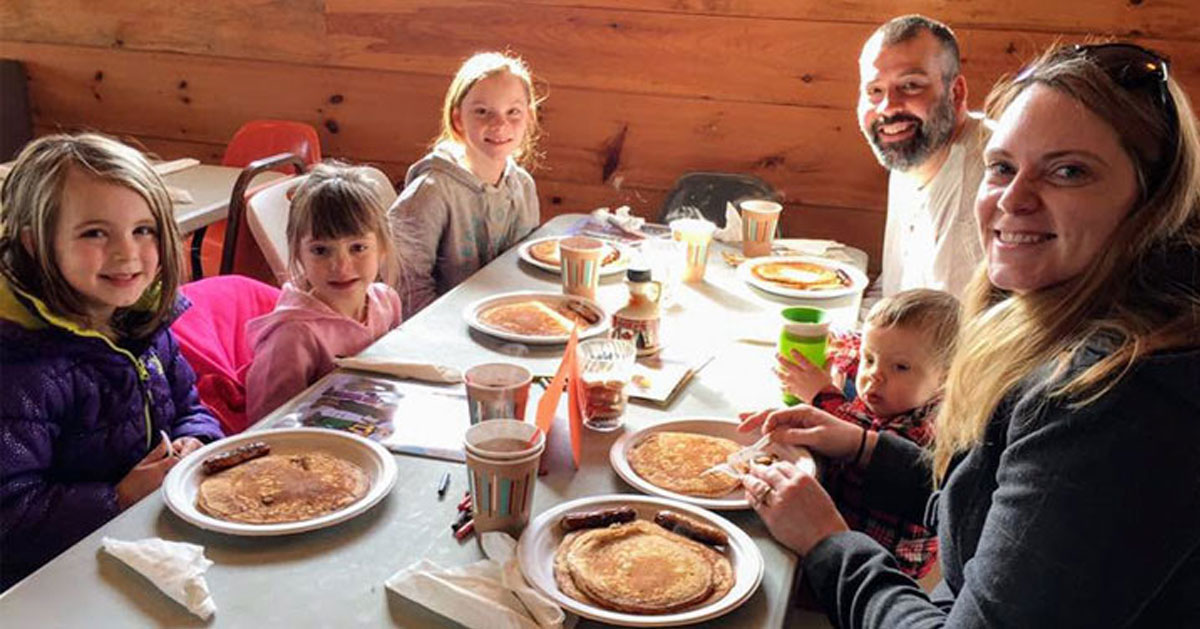 The NCAA Basketball Tournament isn't the only kind of March Madness. For two weekends, March Maple Madness will take over New York State as local and regional maple producers host sugar house tours, maple sampling events, special pancake breakfasts, and other family-friendly activities.
The Washington County area is home to a number of family-run maple farms who open their doors each year in celebration of New York's Maple Weekends. Learn more about the region's participants and map out your maple adventure.
Saturday, April 25 – Sunday, April 26, 2020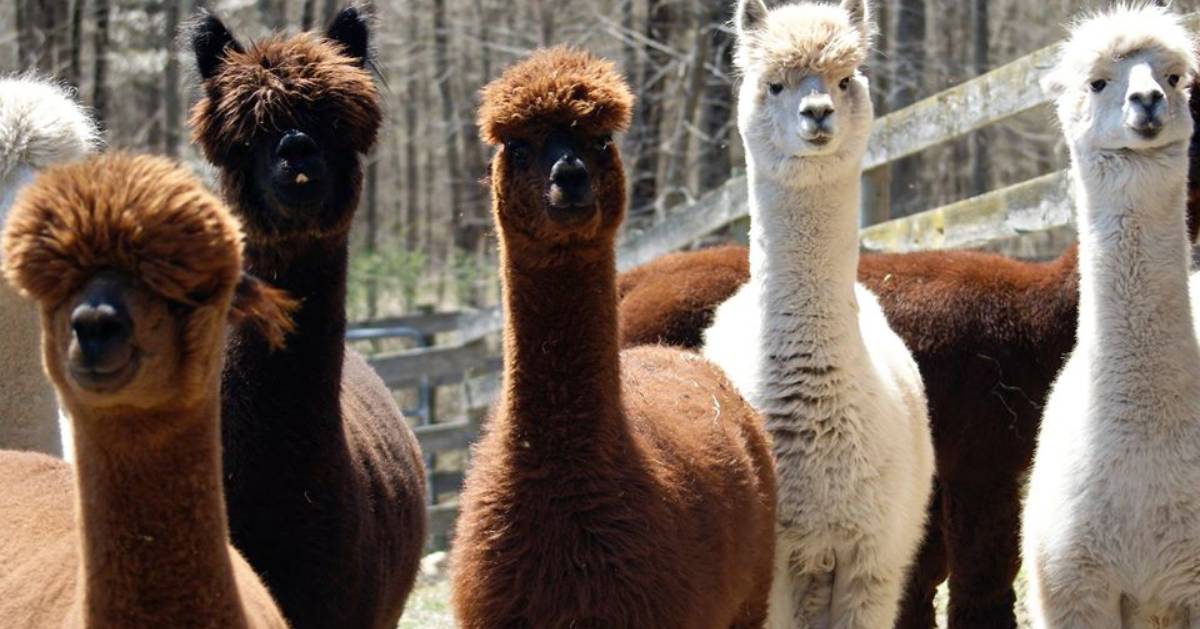 Wool socks, wool mittens, and even that warm fleece blanket you love are all made from animal fiber, and one of the top producers of fiber in New York State is Washington County. Local farms raise sheep, alpacas, bunnies, and other animals, collect their fiber, and then use it to create those cozy products you can't live without.
In late April, farms in Washington County will participate in the annual Fiber Tour. During this open house-style event, visitors can stop by these sites, attend free spinning, knitting, weaving, and felting demos, enjoy hands-on activities, and meet all the woolly and friendly farm animals.
Saturday, May 2 – Sunday, May 3 and Saturday, August 1 – Sunday, August 2, 2020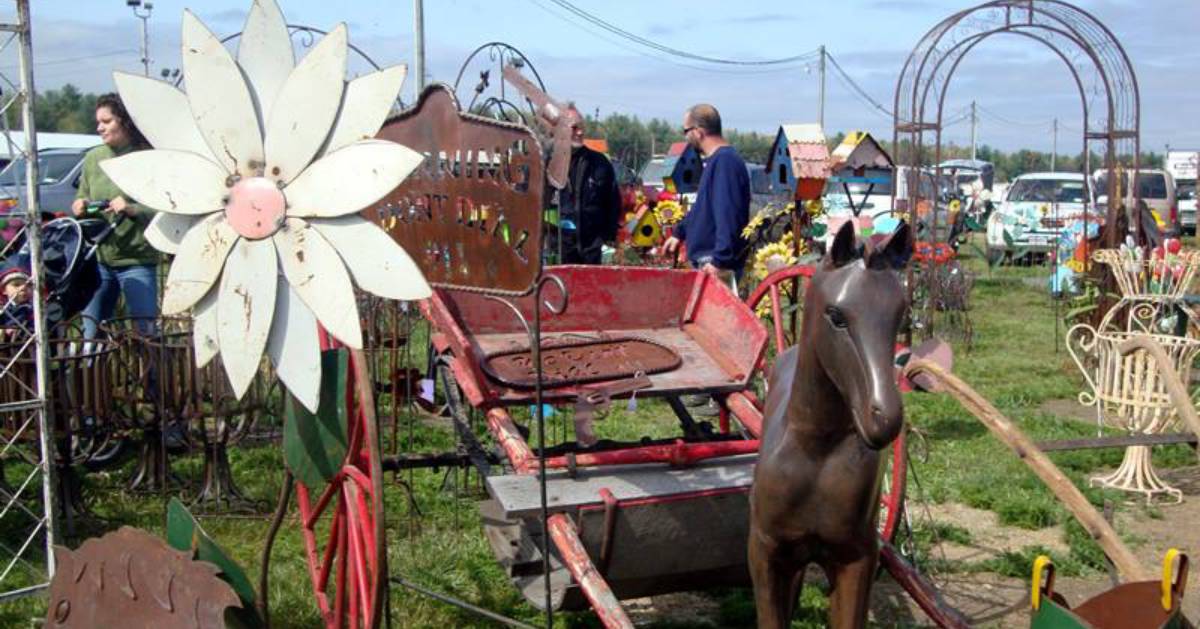 Antiquing is just like going on a treasure hunt, and in May and August of this year, you can hunt for unique objects, collectibles, crafts, and more at the Washington County Antique Fair at the Washington County Fairgrounds. This special biannual event features approximately 220 vendors and antique dealers from across the U.S. and Canada, and many of the items are available for purchase for the very first time.
Public parking is free at the Washington County Antique Fair, and concessions will sell food at reasonable prices. In addition, you can continue your shopping spree at a few nearby shops. Discover early country furniture and accessories at Greenwich Hardware Antiques, used and rare books at Owl Pen Books, and consignment items at Faerydale.
Saturday, May 16 – Sunday, May 17, 2020
Have you ever wanted to see live owls, hawks, and falcons up close and in flight? Get a rare look at these grassland birds at the annual Winter Raptor Fest at the Washington County Fairgrounds.
Hosted by the Grassland Bird Trust, Winter Raptor Fest is a fun and educational event where you can learn about the region's birds of prey, see them in person, ride a horse-drawn "birding" wagon, check out food vendors, and view the exhibits. This event is also a fundraiser for Grassland Bird Trust and their mission to protect critical habitat for New York's endangered and threatened grassland birds.
Saturday, May 30, 2020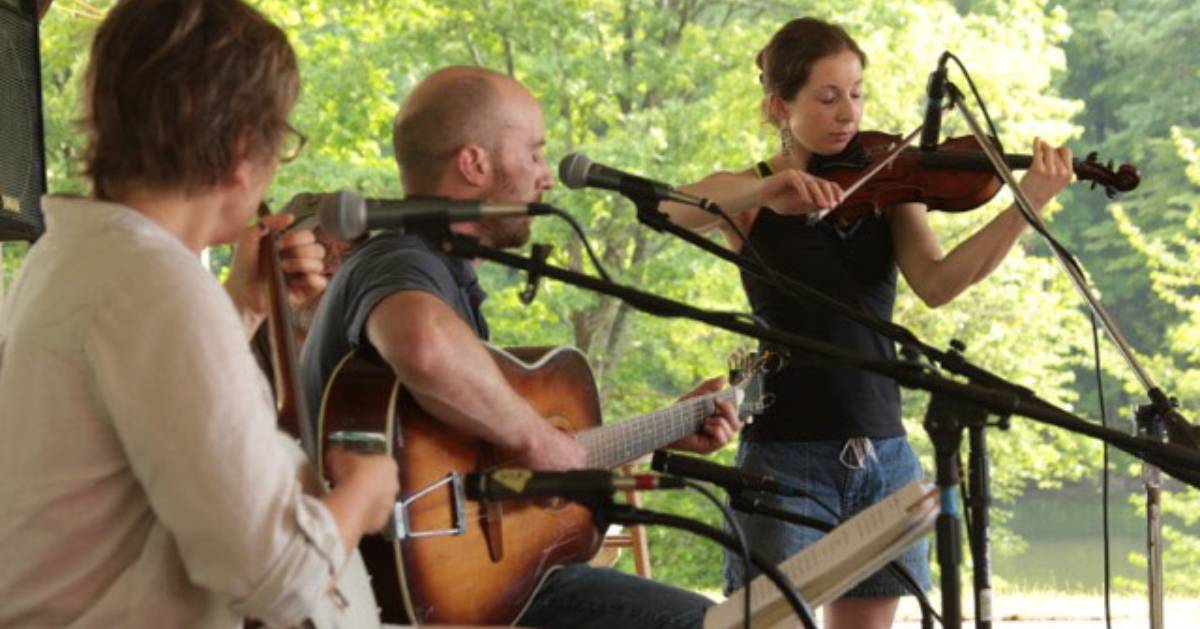 Photo Credit: Clifford Oliver
In celebration of the beautiful waterway it's named after, The Battenkill Conservancy will once again host The Battenkill Runs Through It River Festival at Greenwich Town Beach/Battenkill Riverfront Park in Greenwich. The community supported, family-friendly environmental festival is a free beach party with live music, great food, canoe and kayak rides, and other activities along the riverbank.
Friday, June 19 – Saturday, June 20, 2020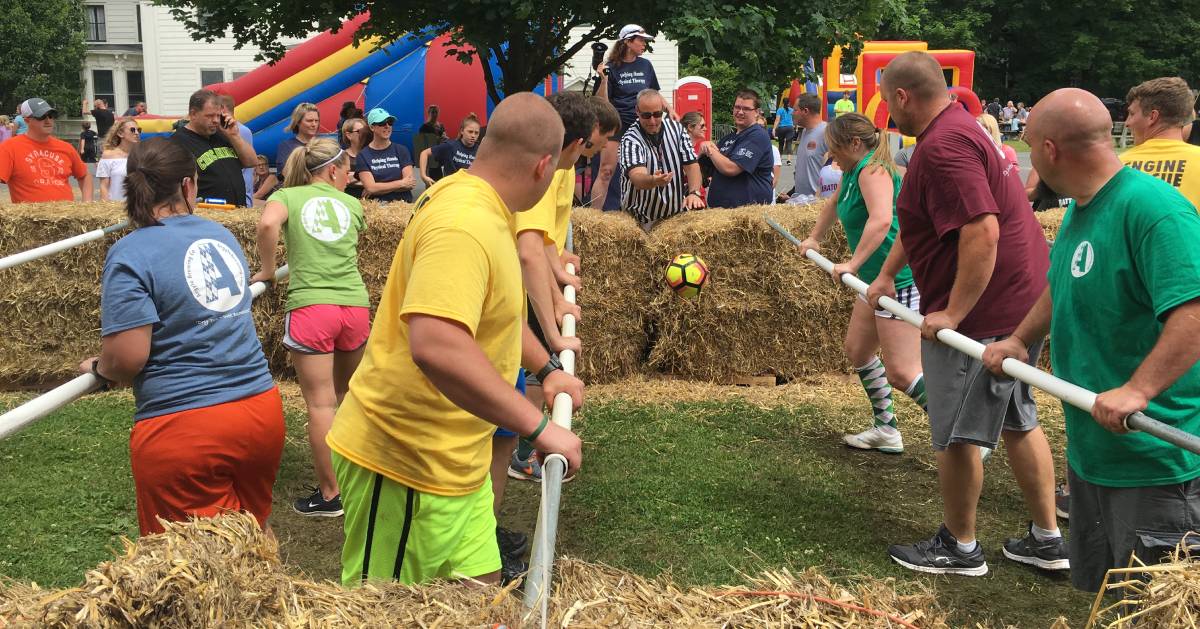 Photo provided by Whipple City Festival
Sponsored by the Greater Greenwich Chamber of Commerce, the annual Whipple City Festival is a celebration of Greenwich's history, local small businesses, and community. Although the festival started out as a small event, it has since grown into the region's unofficial kickoff to summer, attracting visitors from near and far.
Each year, the Whipple City Festival features craft and food vendors, musical entertainment, a parade, games, and even a 5K race.
Monday, August 24 – Sunday, August 30, 2020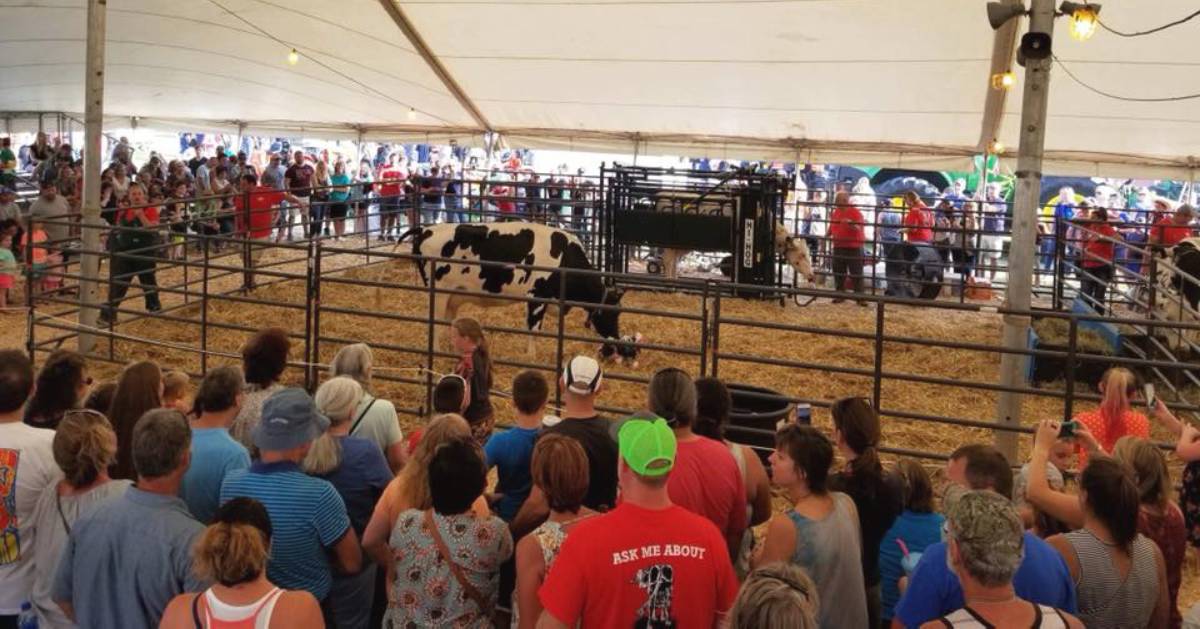 Since its inception in 1840, the Washington County Fair has continued to grow and earn its recognition as New York's #1 agricultural county fair. This week-long community event is held annually at the Washington County Fairgrounds in Greenwich, and you can always expect the perfect mix of new and old fair traditions.
From creative foods to livestock shows, musicians, local products and beverages, demolition derbies, and amusement rides at the midway, the fair offers fun and entertainment for all ages. Parking is free, and you can easily spend a few hours exploring the fairgrounds and experiencing the sights, sounds, and tastes of a county fair.
Friday, September 11 – Saturday, September 12, 2020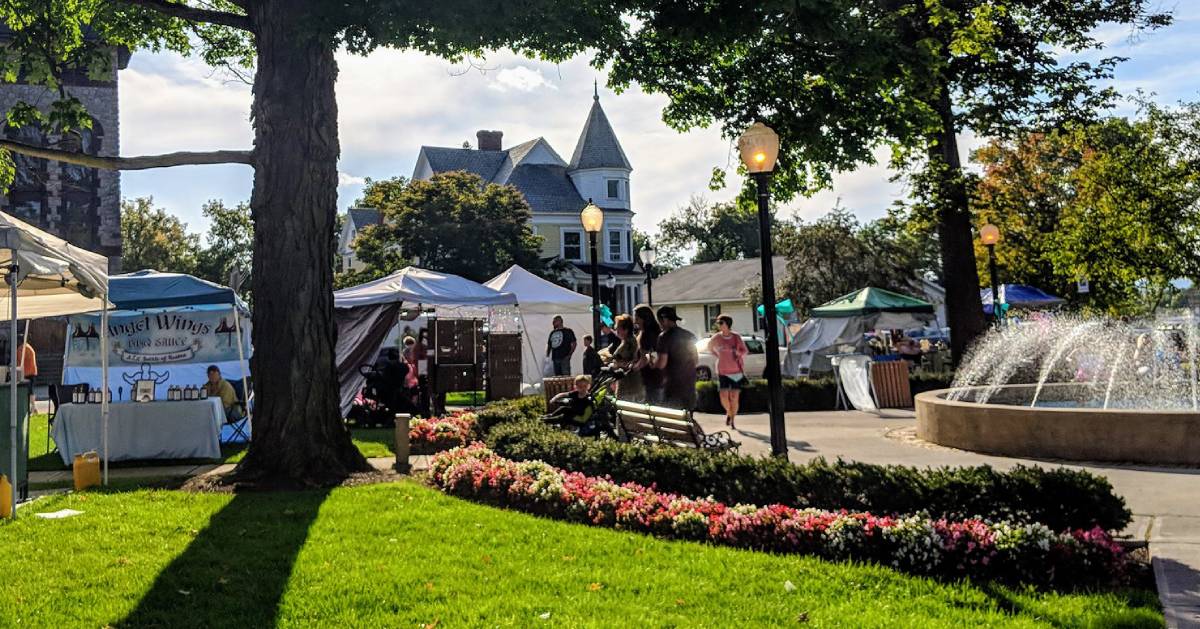 As summer winds down, the Village of Hudson Falls welcomes families and friends to attend Sandy Hill Days, a two-day festival at the community's two public parks. Sandy Hill Days honors the past, celebrates the present, and looks forward to a bright future for the area.
Some of the annual traditions include an arts & crafts festival, live music performances, delicious food and treats, games, and amusement rides at the Bazaar. A grand fireworks display closes out the festivities at the end of Sandy Hill Days.
If you're planning to visit Hudson Falls for a few hours during a festival day, then we have a couple ideas for local restaurants and eateries to check out. Zack's Drive-In is a classic hot dog joint, Mullen's Pub serves up comfort food and pub fare, and The Cabins Cafe and All American Mini Golf is open for breakfast, lunch and dinner. Enjoy a round of 18-hole mini golf with your family or friends.
Saturday, September 12 – Sunday, September 13, 2020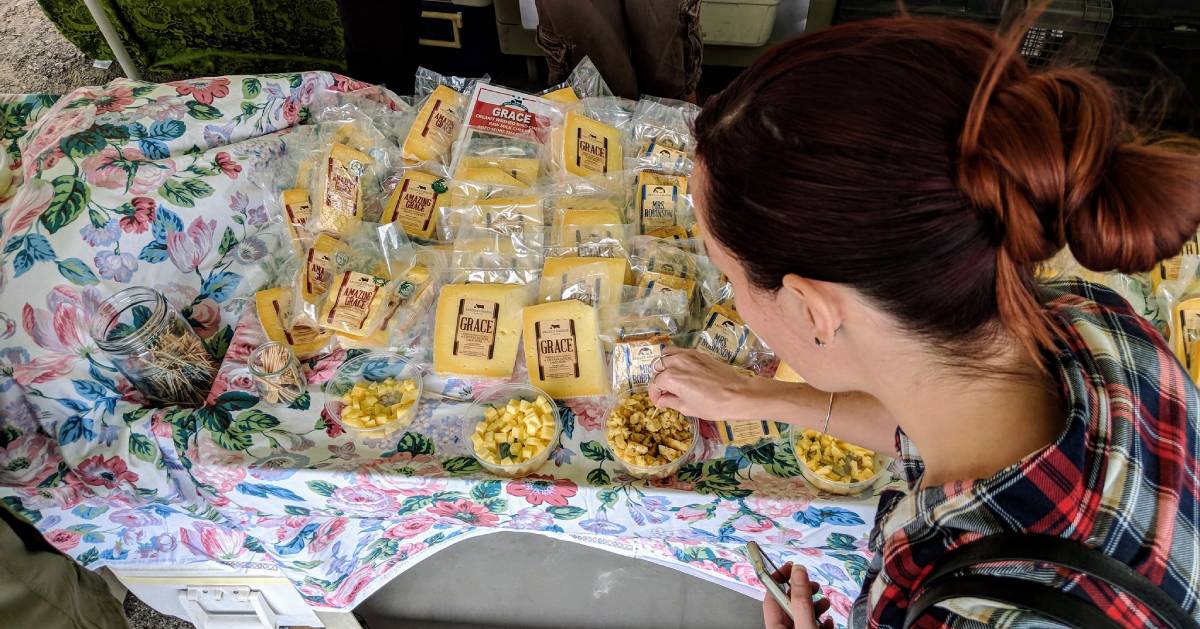 Photo Credit: Alan Nudi
Take your taste buds on a journey through farm country at the annual Cheese Tour with Wine & Beer. During this free self-guided tour, visitors can drive to participating farms and businesses and sample specially selected cheeses and locally-made craft beverages.
The Cheese Tour with Wine and Beer is an amazing opportunity to meet Washington County's cheesemakers, brewers, and winemakers and learn about their unique products. There will be tours, demonstrations, and other events at each location.
Saturday, September 26, 2020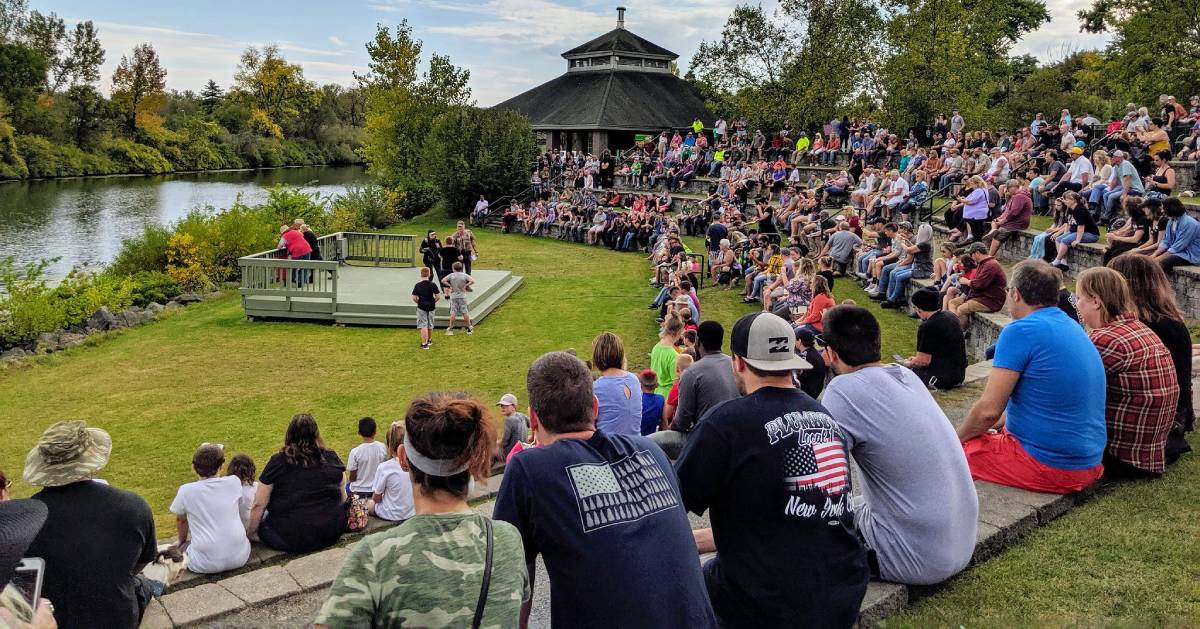 Popularly known as Bigfoot, the legendary creature Sasquatch is the official animal of the Village of Whitehall. Over the years, there have been several Sasquatch sightings in the area. In celebration of this mythical figure, Whitehall hosts one of the most unique events you've ever heard of – the annual Sasquatch Festival and Calling Contest.
This family-friendly event includes food and craft vendors, live music, activities, presentations, and a Sasquatch Calling Contest. Both kids and adults unleash their inner Sasquatch live on stage at Skenesborough Park.
If you're a fan of Lake Champlain's own legendary beast, head over to Champ's Corner Pub & Grill for delicious seafood and pasta dishes. For a little extra icing on your road trip, swing by Sweet Genevieve's for premium, flavorful ice cream.
Saturday, September 26 – Sunday, September 27, 2020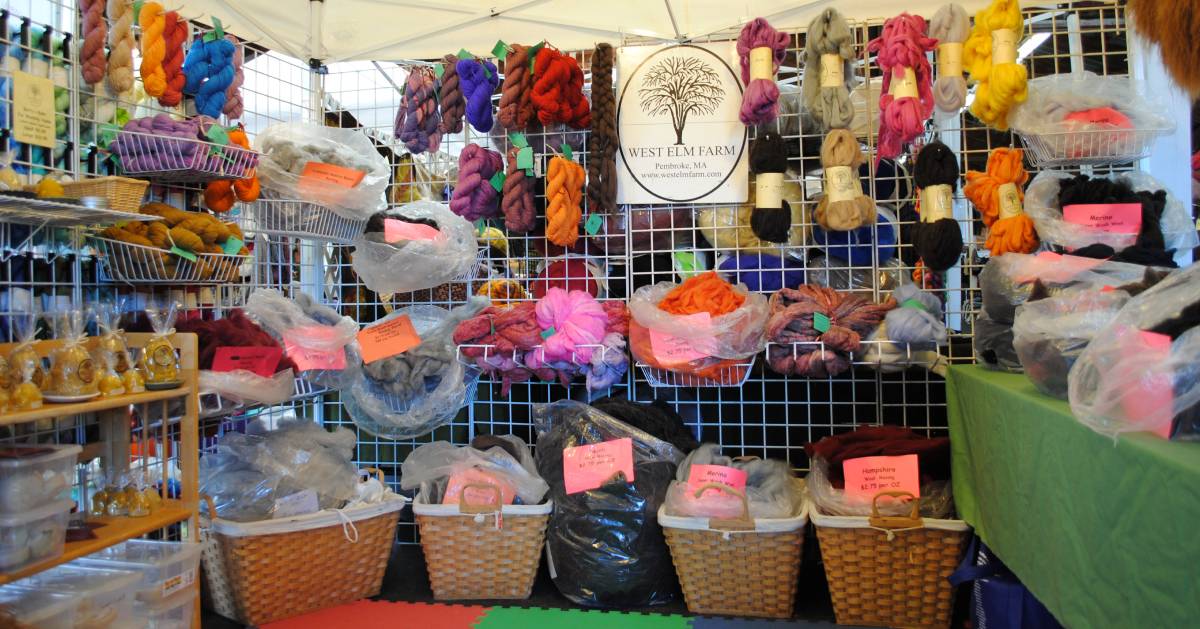 The Adirondack Wool & Arts Festival is an annual celebration of the role agriculture plays in arts. The festival takes place at the Washington County Fairgrounds, and there will be over 100 booths featuring wool, pottery, wood, paper crafts, supplies, all-natural body care products, food, and local craft beverages.
Attendees will be able to learn how natural animal fibers are used to create yarn and quality clothing. There will also be sheep herding and shearing demonstrations, duck herding demonstrations, a used equipment silent auction, and family-friendly activities.
Ignite Your Holiday Spirit at a Lighted Tractor Parade
November & December 2020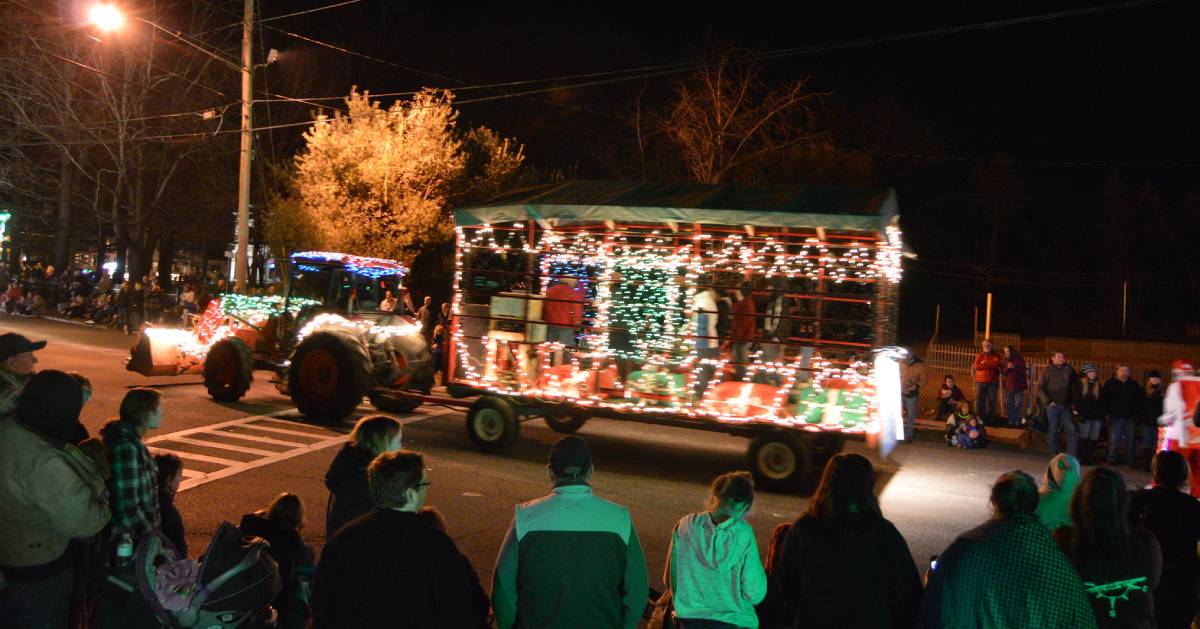 Tractors aren't just for the fields in nearby Washington County. During the holiday season, both Greenwich and Granville host lighted tractor parades that will illuminate your night and leave you and your family feeling festive. Watch as dozens of beautifully decorated tractors and vehicles travel down the streets and spread holiday cheer to the community.
The Greenwich Lighted Tractor Parade typically takes place in mid-November, while the Granville Village Tractor Parade is held later on in December. Coming from afar for these parades? Get some dinner at Greenwich House of Pizza in Greenwich or What's Up Dawg's in Granville.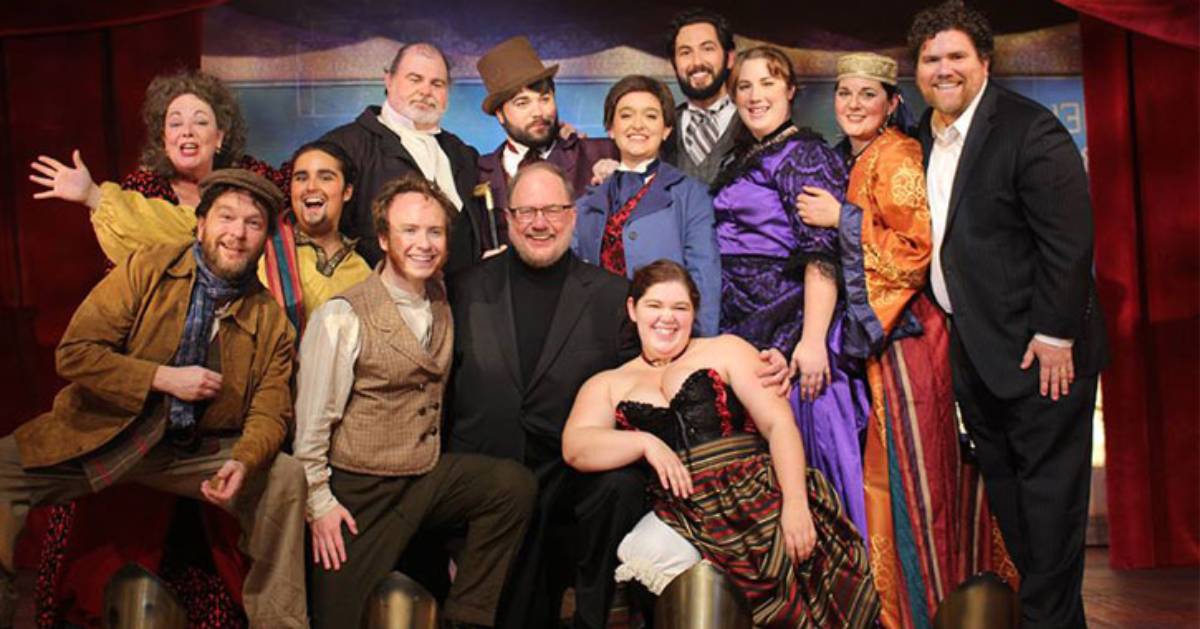 Located in Cambridge, Hubbard Hall is a community and professional multi-arts venue that brings the best of theater, music, dance, and visual arts to the region. Since opening in 1878, Hubbard Hall has grown into a world-class development center for new works.
The venue's goal is to enrich people's lives, and throughout the year, Hubbard Hall presents theatrical performances, operas, chamber music, workshops, and classes. Read about their current season on their website and see what catches your eye. And, make it a truly memorable trip with a show at the arts venue and dinner at The Bog or Silvano's Italian Restaurant in Cambridge.
Feeling excited yet about all these upcoming events? Pick the ones that appeal to you and plan your next road trip this year!