Apr 28

Hunting for Treasure in Upstate NY: Antiques in Washington County

COVID note: Be sure to check with our local businesses for up-to-date hours and visiting information as COVID-19 precautions change.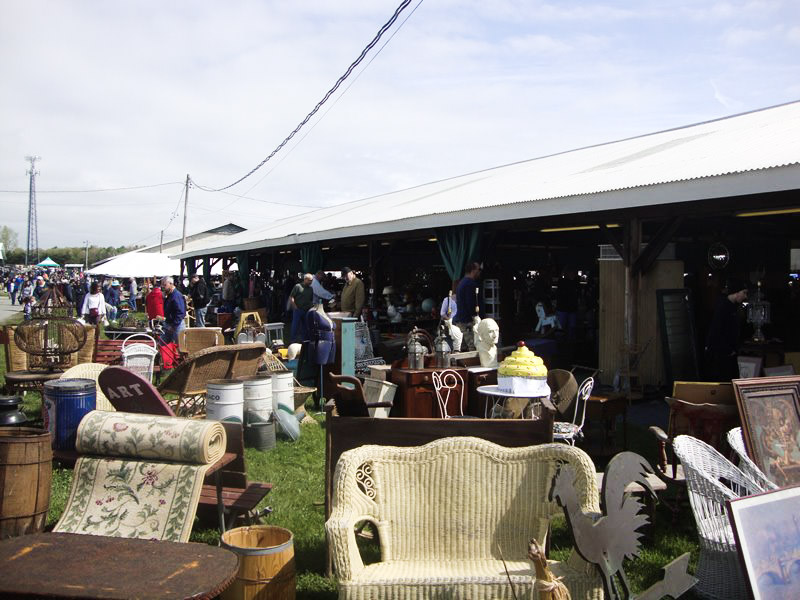 Each year, hundreds of vendors selling unique furniture, farm goods, decor, and more head to the Washington County Fairgrounds for the Washington County Antique Fair and Flea Market! The bi-annual event, which takes place each May and August, brings serious collectors, window shoppers, and vintage enthusiasts from all over.
The May market is also one of the first antique fairs of the season in the northeast, kicking off another season of treasure hunting ahead of the internationally-known Brimfield Flea.
Shoppers can also find great deals on post-1960s collector's items and non-antiques, upcycled furniture, and a variety of food vendors at the Washington County Antique Fair. Weekend entry is $5 per person, dogs are welcome, and masks are required.
Upstate NY antiques can be found throughout Washington County. With dozens of consignment shops, antique stores, and thrift shops, you're sure to find a perfect treasure or two. 
Just down the road from the fairgrounds, Greenwich and Cambridge are home to a great selection of second-hand stores. Whether you're looking for clothing and accessories or country-inspired antiques, it's a trip worth taking.
Many smaller-scale collectors open their barns and garages to shoppers during the Washington County Antique Fair weekend, too! Be sure to keep your eyes open for roadside signs promoting barn sales as you make your way to the fairgrounds.
It's easy to make a weekend out of the hunt for antiques. With dozens of places to shop throughout the county, you'll want to take your time and explore them all! 
Note: Due to COVID-19 protocols, we have done our best to include only those locations that are currently open to shoppers. Hours are subject to change. Please check with individual businesses for more information!