Jun 22

Best Trails in New York to Explore this Summer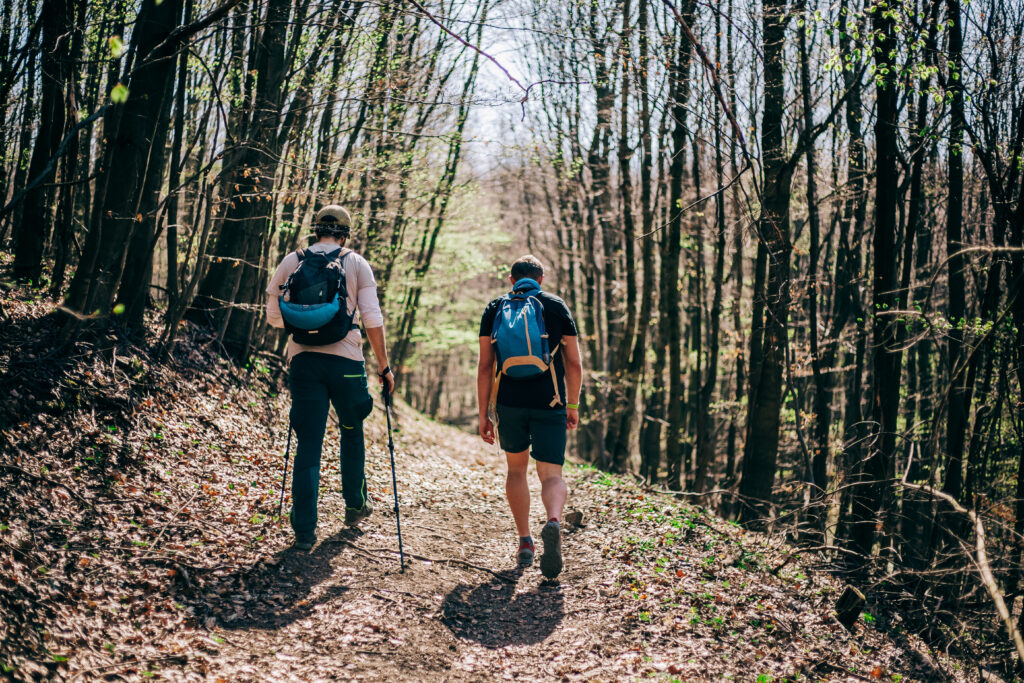 Hike, paddle, or ride your way through Washington County on some of the best trails in New York!
Sitting just below the Adirondacks and along much of the western border of Vermont, Washington County has long been a hub connecting major cities of the Northeast. From canalways transporting goods to New York City and beyond, to the horse trails making the trek east to Vermont and Massachusetts a breeze, the history of Washington County is all around us.
Today, those trails and waterways have made Washington County a haven for outdoor adventure. No matter how you walk, ride, or roll, we have a trail for you! 
Explore Southern Adirondack Mountain Hiking Trails Near Lake George
Head up to the northernmost area of Washington County and have your pick of great Adirondack mountain summits! Whether you want to hit one peak or a handful, you can start your day at the Buck Mountain Trailhead near Pilot Knob, or hit the Hogtown Trailhead further north and experience Buck Mountain from a different direction. 
Hike out to Shelving Rock Falls and reach the eastern shores of Lake George, or keep on north for Sleeping Beauty Mountain and Black Mountain! You can make a full day of this hike, as Black, Buck, and Sleeping Beauty Mountains are interconnected by trails. Just be sure to park a vehicle at the start and endpoints, or else you're in for a 30-mile journey!
Or Enjoy a More Leisurely Walk or Roll
Located just outside the Village of Greenwich, the Thunder Mountain trails make for a quick hike, perfect for a morning jog or enjoying some nature after work. The two loop trails make up a total of 2.3 miles of hiking and 450 feet of elevation gain. Plus the trailhead includes a picnic area near the former reservoir for an after-hike snack.
For year-round fun, the Carters Pond Wildlife Management Area is a fully accessible and interpretive hiking trail. The half-mile loop trail and path to an elevated viewing platform are wheelchair accessible and provide views of wooded wetlands, upland forest, and the large marshy pond. 
The trail has a hardened stone dust surface and includes a boardwalk, several footbridges, and ample passing spaces. It is connected to a designated accessible parking area. 
Another beautiful spot for beginners and experienced hikers alike is the Dionondahowa Falls Overlook. At just .6 miles round trip, you can enjoy the incredible views and calming sounds of nature just a few steps from your car!
Drop into These Upstate New York Water Trails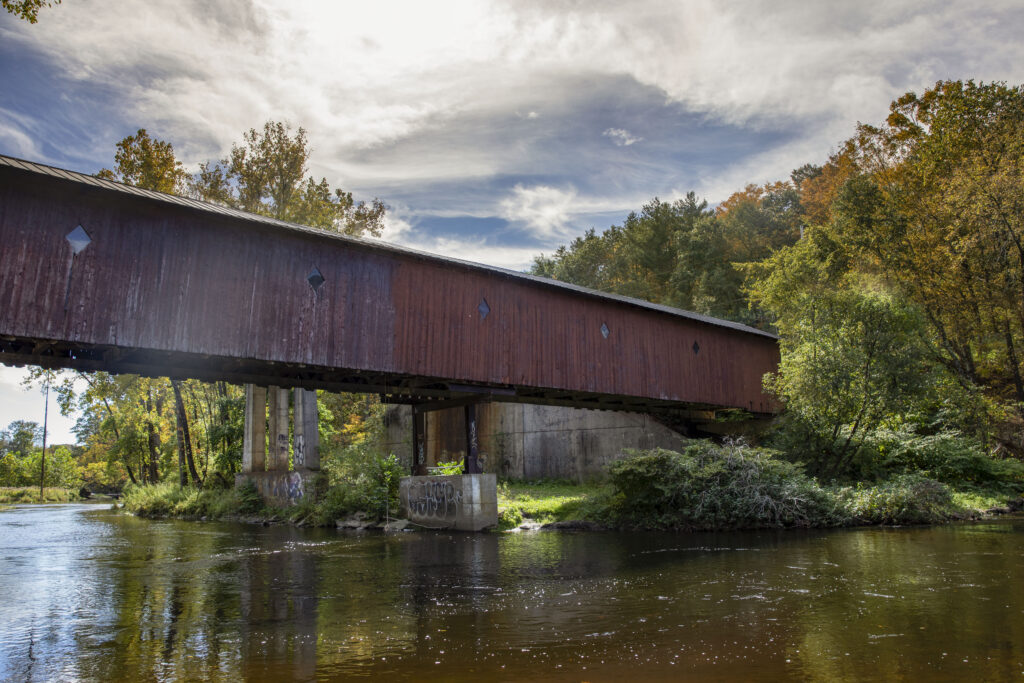 Paddling more your speed? From incredible lakes to historic rivers, Washington County has all the watersport fun you could ask for!
All along the Battenkill River—which runs from Vermont through the rolling hills of Washington County to Schuylerville where it meets the Hudson River—you can find public access sites for your canoe or kayak. Be sure to check the water levels before dropping in. This Class I river can become low in mid-to-late summer. 
For another leisurely waterway, explore one of the area's great canalways! The Feeder Canal runs for five miles from Queensbury to the takeout at Martindale Boat Basin in Hudson Falls. The Champlain Canal, part of the New York State Canalway Water Trail, is another great water trail. Connecting Whitehall to the Hudson River at Fort Edward, you can explore just a few miles or travel through the locks system and explore throughout the state!
For more experienced paddlers, the Mettawee River is a challenging experience that will test river rapid navigation skills. Flowing from Vermont through Granville and southern Whitehall, the Mettawee River is known for offering great fishing, strong rapids, and thrilling paddling experiences. Note: Be smart and be safe. Contact local guides for information on how to safely paddle this river. 
Find the Best Biking Trails in New York: Right in Washington County
Part of the recently completed Empire State Trail, the Champlain Canal Trail reaches from Schuylerville in Saratoga County through Fort Edward and on to Whitehall. You can even rent a bike right at Evergreen Bicycle Works, just off the trail and minutes from the Amtrak station in Fort Edward. 
The Champlain Canal Trail connects to Glens Falls and Lake George via the Feeder Canal Trail and Warren County Bike Trail or you can continue north to Whitehall and beyond! An additional 110-mile portion of the Empire State Trail runs from Whitehall, through the Champlain Valley to Ticonderoga, and all the way to Rouses Point on the Canadian border!
The 24-mile section from Whitehall to Ticonderoga follows State Route 22, providing sweeping views of the Adirondack Mountains, farmlands, and rural Washington County.
If you're looking for a shorter, full-loop trip, try the Slate Valley Rail Trail! This trail is 100% offroad from the south end of the D&H Trail in West Rupert, Vermont to the Village of Granville. You can even connect to the northern link of the D&H Rail Trail in Poultney, VT with a bit of on-road biking.
If you're looking for a more off-road experience, there are dozens of marked or heavily trafficked mountain biking trails throughout the area.