May 22

From Farmsteads to Historic Buildings & Beyond: 10 Unique Lodging Options In Washington County

While we all dream of our next getaway, discover a variety of unique lodging options among the farmlands and rolling hills of Washington County, NY. From family-owned farmsteads to luxury yurts and spiritual retreats, here are 10 properties where the accommodations are just as memorable as the area you're visiting.
Plan a Peaceful Getaway at a Farmstead in the Country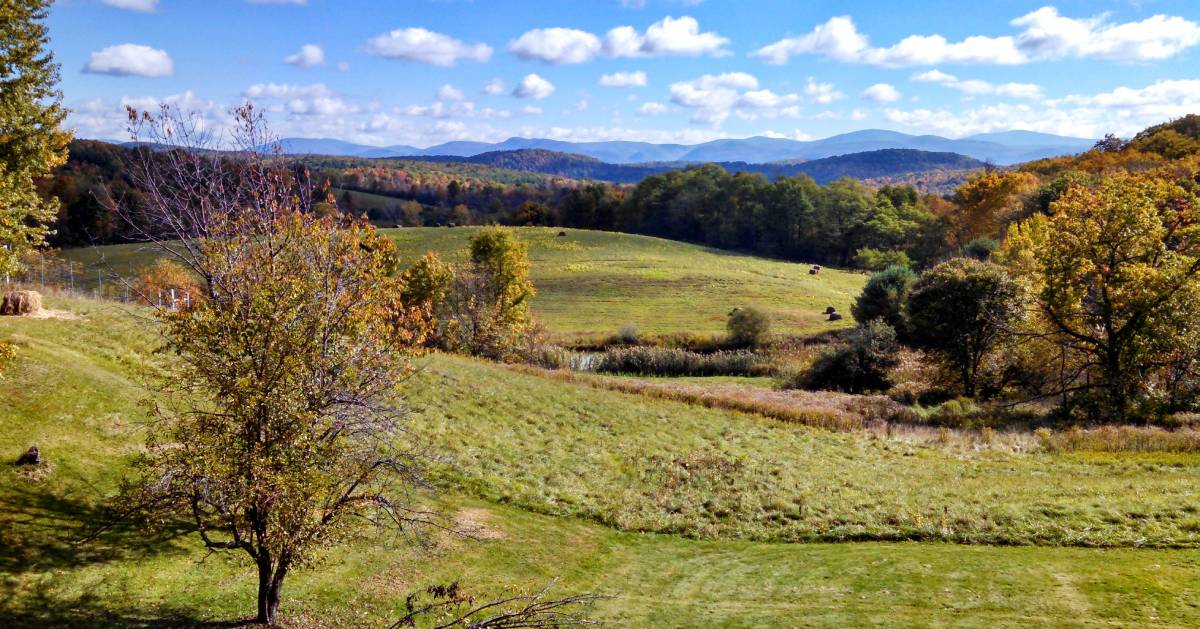 Escape to a countryside paradise at Lant Hill Farm Bed & Breakfast in Argyle. Perfect for couples and families, Lant Hill is a working organic farm with European chalet-style accommodations. What makes the lodging property special is that guests can experience life on a farm during their stay.
After starting your morning off with an amazing farm-fresh breakfast, the owners will let you know about farm tasks they could use help with. Based on the season, you might forage for fiddleheads, tap maple trees, harvest berries, or feed the animals. Lant Hill is open year round, and a getaway there is a nice opportunity to slow down and appreciate life in the country.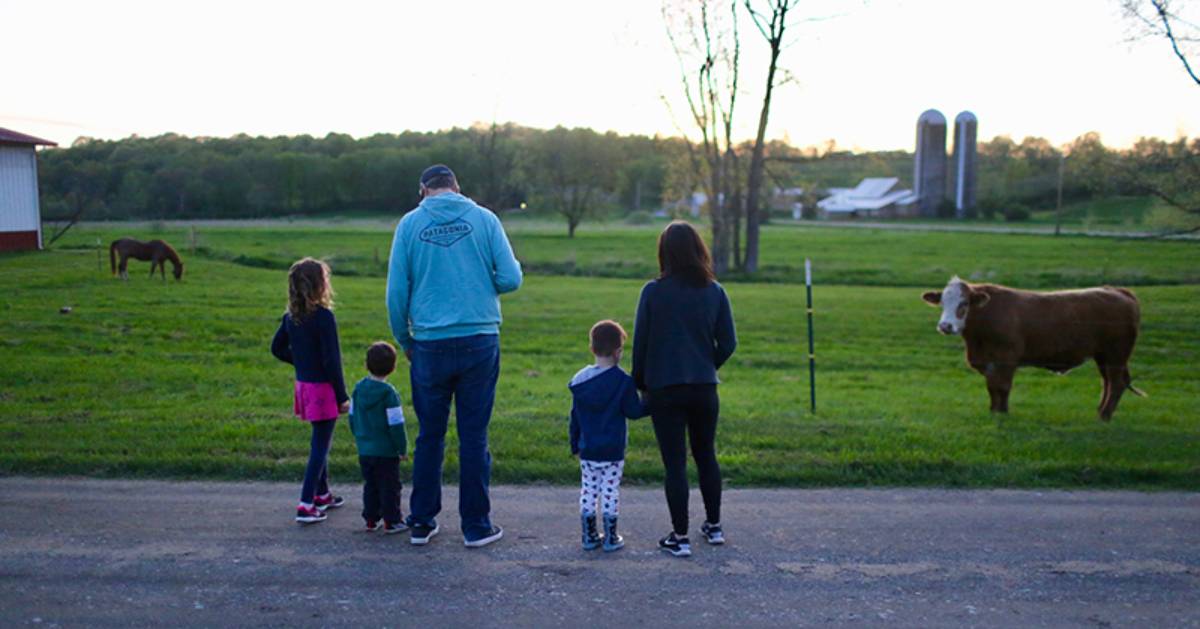 Photo provided
Located in the tranquil hills of the Battenkill Valley in Salem, Blind Buck Valley Farmstead is a women- and family-owned and operated farm and homestead. They offer guests a relaxing stay in an 18th century, fully-restored farmhouse that boasts five bedrooms, two bathrooms, and ample living space. Everything in the home is available to use while you're there.
Blind Buck Valley Farmstead is a working farm, and if you'd like, you can schedule a free farm tour to pet and feed the animals. The owners' goal is for their farmstead to be a gathering place where guests can connect with loved ones and friends, unplug, and experience nature together.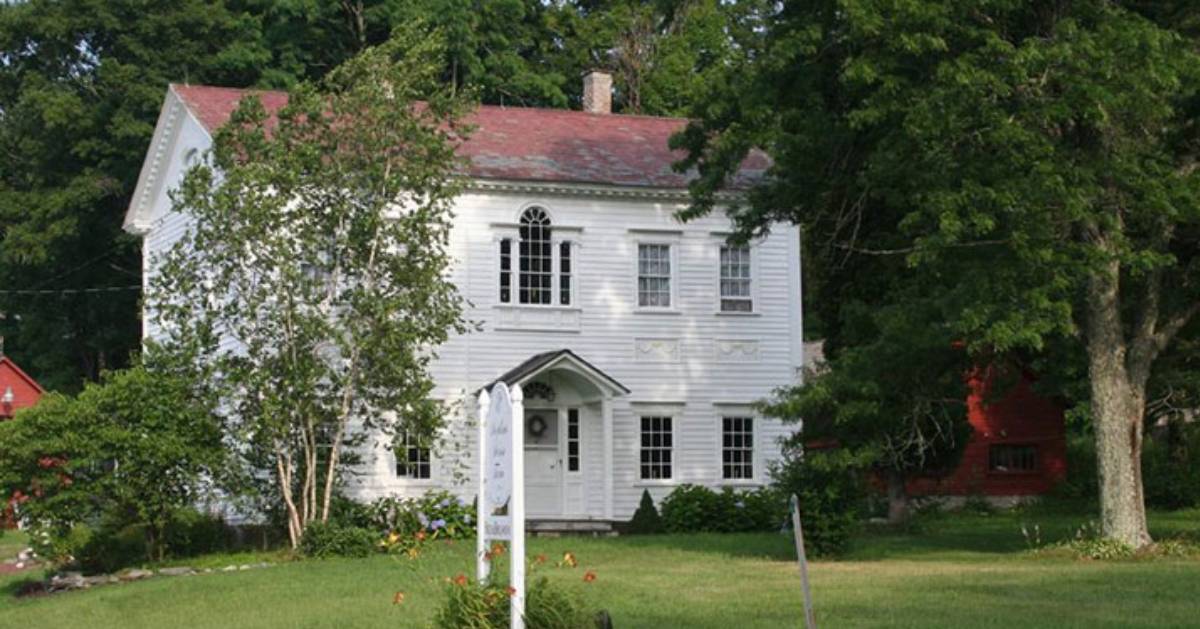 The Hopkins House Farm in Salem is a farmstead that Captain David Hopkins of the Continental Army built in 1790. Hopkins chose this site for its natural beauty and views of the surrounding countryside. The current stewards, Aggy and Charlie Duveen, acquired the property in 1997 and opened up the historic farmhouse for lodging guests.
You can rent the entire house (sleeps 16 people) or choose one of the guest rooms for your next couples getaway. This stately home features seven bedrooms, two bathrooms, a kitchen, dining and living rooms, and a playroom for the kids. Upon arrival, your hosts will make you feel right at home, and you can look forward to a farm-fresh breakfast in the morning.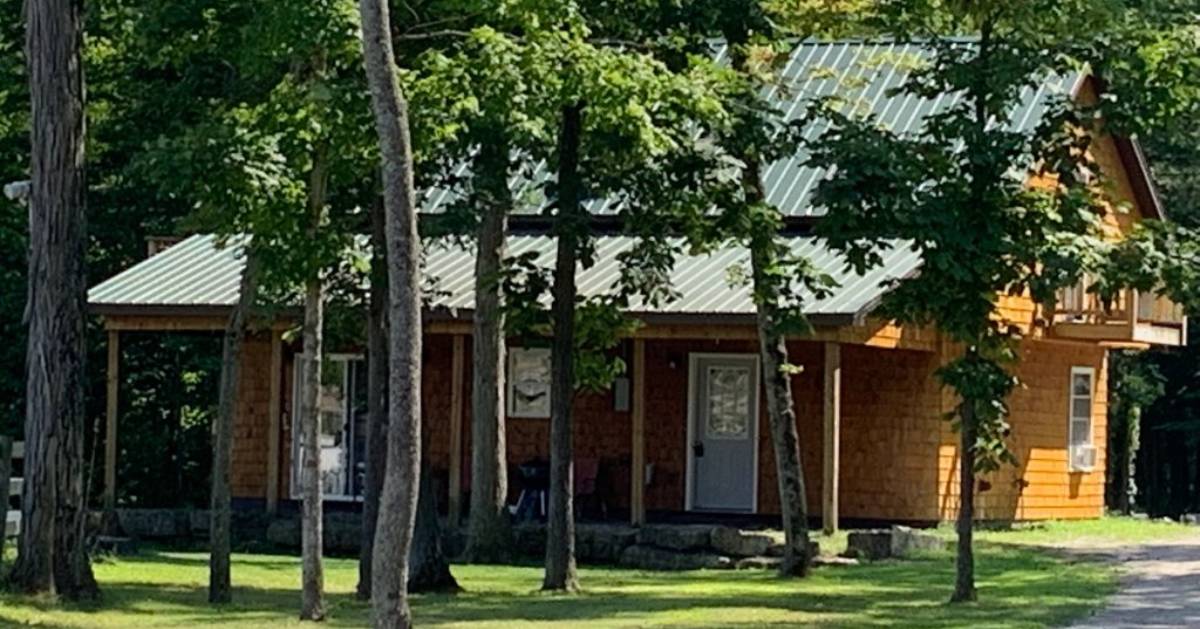 Photo provided
The Travers House at Chamberlin Farm in Comstock was named after William R. Travers, the co-founder of Saratoga Race Course. This house is located on a working cattle and horse farm, and it is available year round for up to six guests at a time.
Depending on when you stay at the vacation home, you may have a chance to see a foal be born, attend horseback riding lessons, or learn about the cows and horses from the owners. You can also make The Travers House your base camp for recreational activities, as there are plenty of places to go hiking, kayaking, fishing, and snowmobiling nearby.
Discover the Stories Behind These Historic Lodging Properties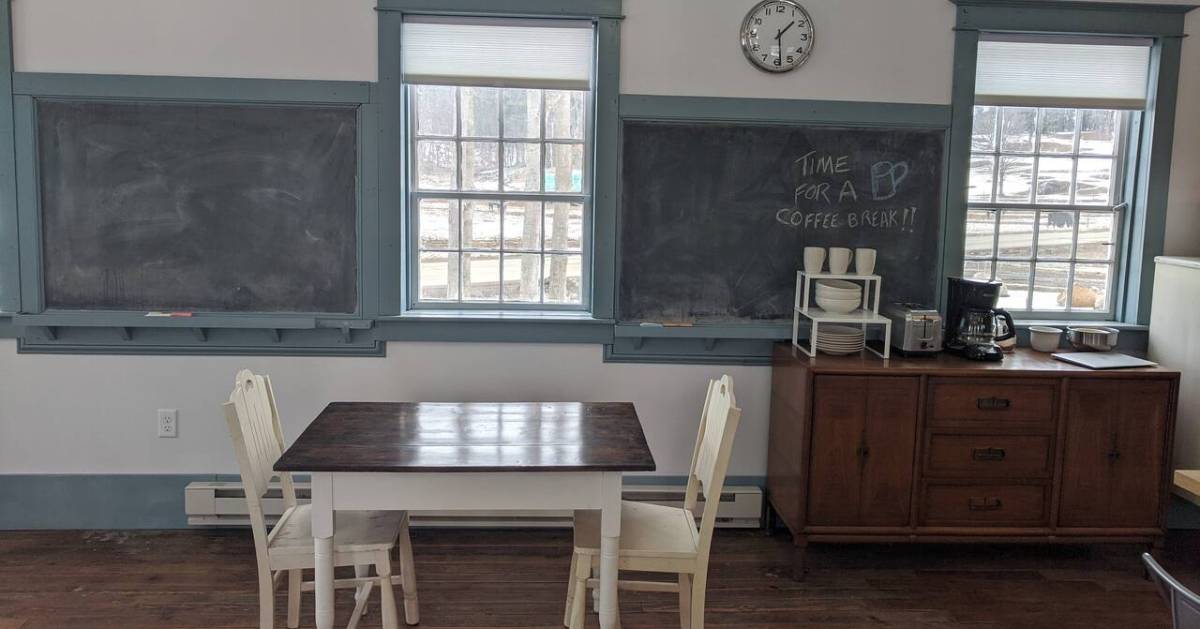 Photo provided
Gramp's Old School is a newly renovated one-room schoolhouse in Greenwich that was constructed in 1850. The name comes from co-owner Jill Tefft's grandfather (Gramp), who attended the school as a boy in the 1940s, right before one-room schoolhouses closed across the country.
Jill and her parents purchased the property in 2017 and renovated it into a vacation rental home while preserving the original floor, windows, and five chalkboards. A few years later, Gramp's Old School hosted its first lodging guests in March 2020, and the building now features one bedroom, one bathroom, high-speed cable internet, a full kitchen, and other amenities.
The site of the Log Village & Grist Mill Campground in Granville has a history that dates back to the late 18th century. During that period, the local community featured log cabins, cropland, and a grist mill. This grist mill served the settlers who lived there until 1902, and it still stands today as a historic site.
In 2009, Hilary and Bob Oreschnick purchased the land and aimed to revitalize it. The result of their hard work is the Log Village & Grist Mill Campground, which has luxury camping yurts. These Mongolian-style yurts are round tents equipped with beds, a refrigerator, a TV, free Wi-Fi, and more modern amenities. It's a fun glamping experience in a traditional type of dwelling.
Note: Contact the property owners to see if camping reservations are being accepted while New York State is on PAUSE.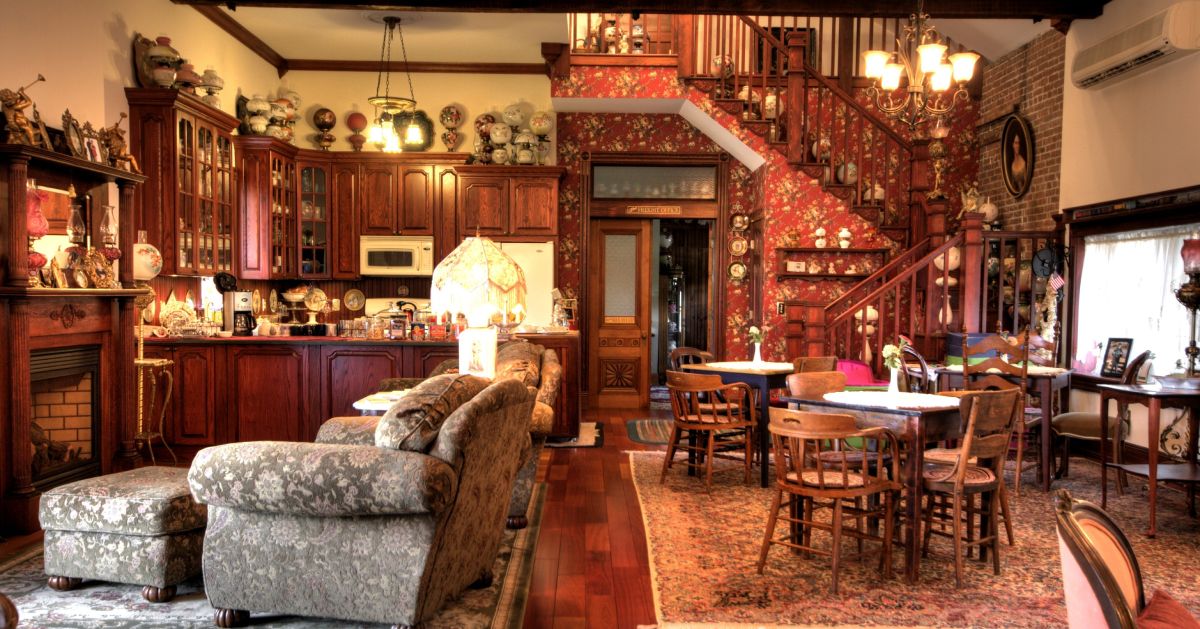 Many years ago, trains used to pass through Granville, and the town's D&H Railroad Station was fully operational. Although train service has since been discontinued, the station's owner has completely renovated it into the Station House B&B.
This 150+ year-old building features Victorian light fixtures, original decor, and antique oak furniture. Each guest room has a train-related theme, such as The Side Car Room and The Caboose, and the main common area was once a freight storage room. Guests can enjoy all the comforts of a bed & breakfast inside this historic railroad station.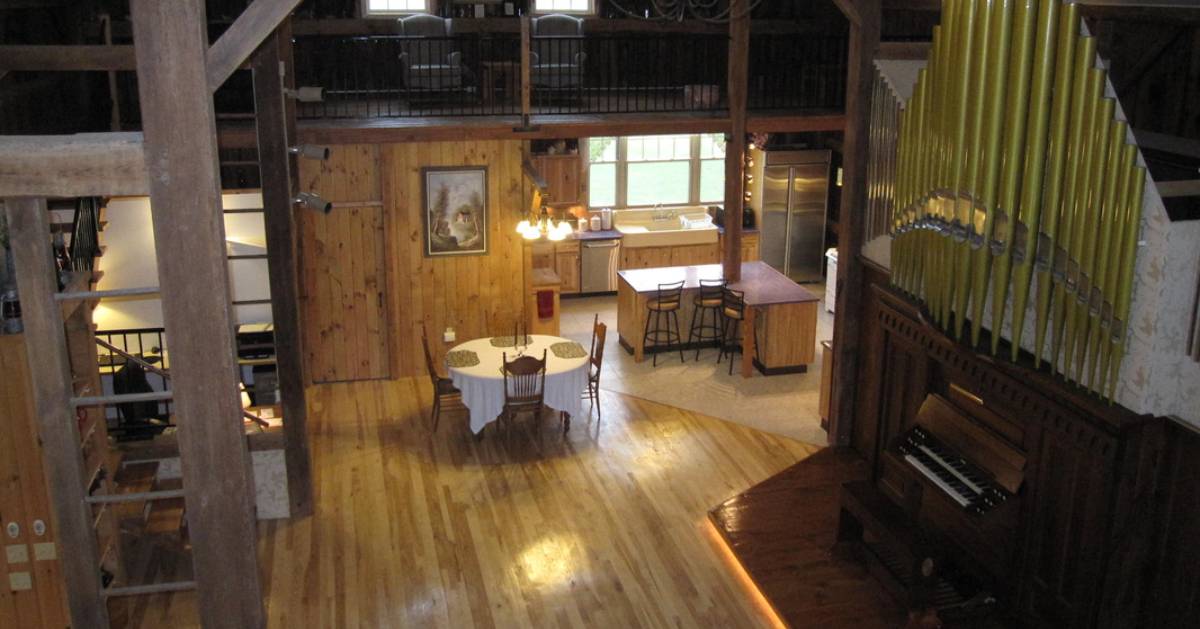 Photo provided
Deep in the Granville countryside lies a unique lodging property named The Organbarn, a 1905 barn that has been converted into a music center/residence/bed & breakfast. While it looks like a regular barn on the outside, after you step through the door, you'll see the magnificent pipe organ that gave the building its name.
This pipe organ was built in 1872 and relocated to the barn, and over the years, it has become a permanent part of the art and architecture of The Organbarn. Guests are welcome to play the room's pipe organ and grand piano and treat everyone to some wonderful music. Or, relax in the great room, and then stroll around the property. You can rent one, two, or three bedrooms, and guests have access to all of the barn's facilities.
Recharge Yourself at These Spiritual Retreat Destinations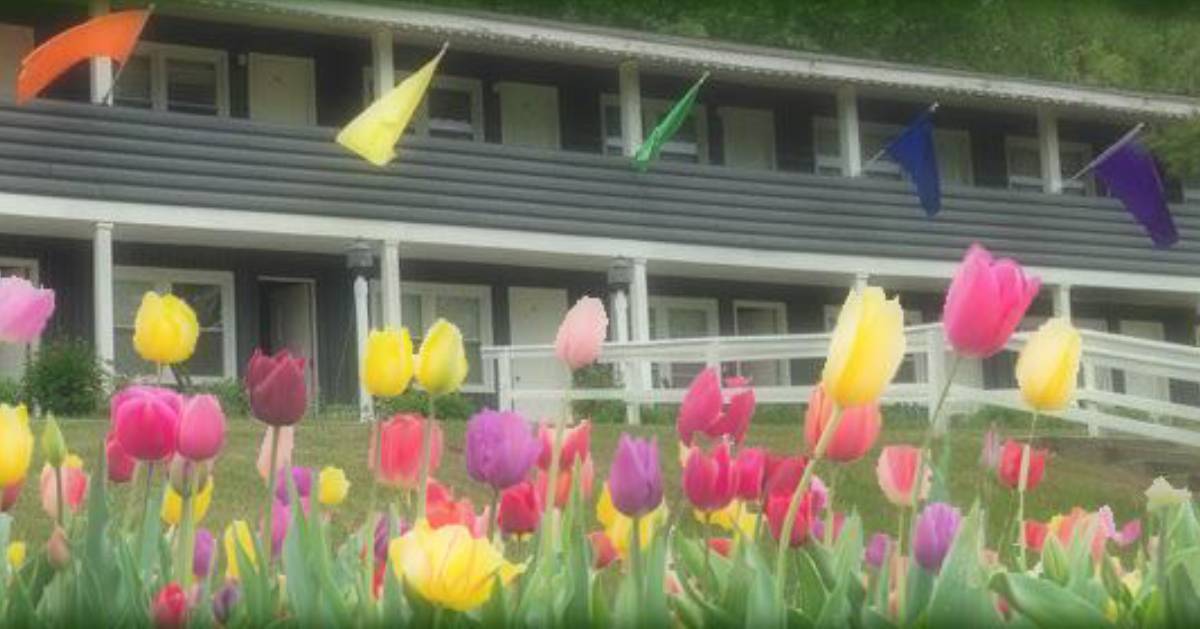 Photo provided
A spiritual or personal growth retreat can help you celebrate and heal your mind, body, and spirit, and that's exactly what Easton Mountain provides. Located in Greenwich, Easton Mountain is a community, retreat center, and sanctuary founded by gay men as a gift to the world.
The retreat center is available for conferences, reunions and celebrations, group events, and individual retreats. They offer a variety of room options, and you can personalize your stay with yoga, massage, coaching, and spiritual counseling. Or, spend some quiet time in the garden, hike around the area, and get back in touch with yourself.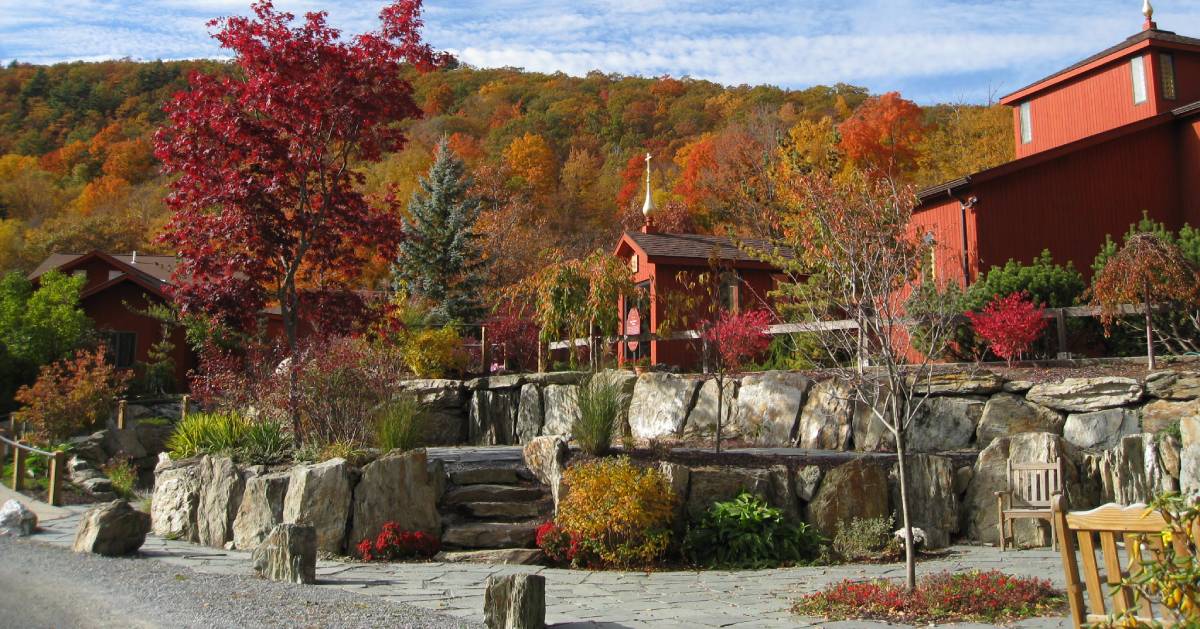 When you need a period of rest and renewal, consider a spiritual retreat at New Skete Monasteries in Cambridge. They offer retreats with both the Monks and Nuns of New Skete, and the two monasteries are located about four miles away from each other.
New Skete Monasteries is an Eastern Orthodox monastery founded in 1966. Day visitors and guests are welcomed at New Skete throughout the year, and retreats may be scheduled for two or more nights. All meals are provided, and guests are encouraged to attend worship services and enjoy the solitude and serenity of monastic life. A monetary donation for each day you stay is suggested.
Whether you'd like to play the role of a farmer, get an up close look at historic properties, or let your mind and spirit relax, these unique lodging properties are your best options in the region!