Jun 02

Hit the Green & Golf Your Way Through Washington County

Picture yourself on a scenic golf course with views of distant mountains, tall trees lining the fairways, and miles of rolling hills through the country. If this is your idea of a golfer's paradise, then you need to take a trip to the Washington County region near Saratoga Springs. From Whitehall down to Cambridge and Greenwich, Washington County is home to a variety of golf courses where you can hit the green and have a wonderful time outdoors.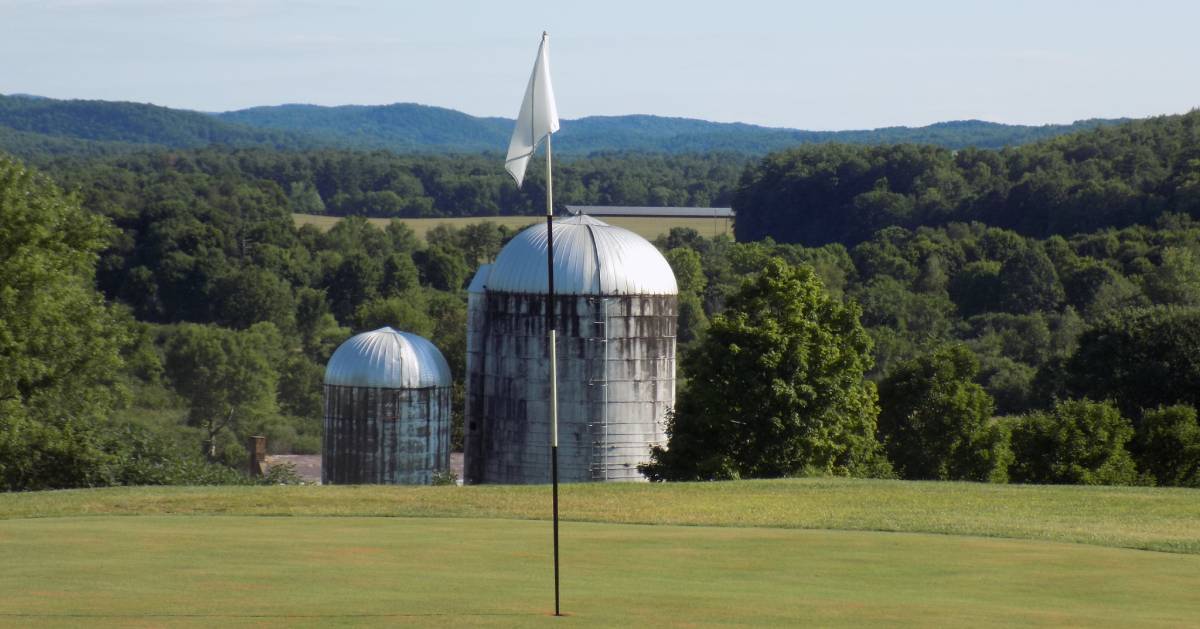 Test your skills and see if you can master the 9-hole executive-length course at Ondawa Greens in Cambridge. This scenic course offers some unique challenges, as golfers will want to avoid the treelines and beware of the slopes. During your round of golf, you'll be treated to spectacular views of the Washington County countryside.
With friendly owners, a newly renovated clubhouse and pro shop, and a driving range across the street, there are plenty of reasons to visit Ondawa Greens. As of mid-May 2020, golfers can walk the course or rent a golf cart (one person per cart). The driving range is open as well.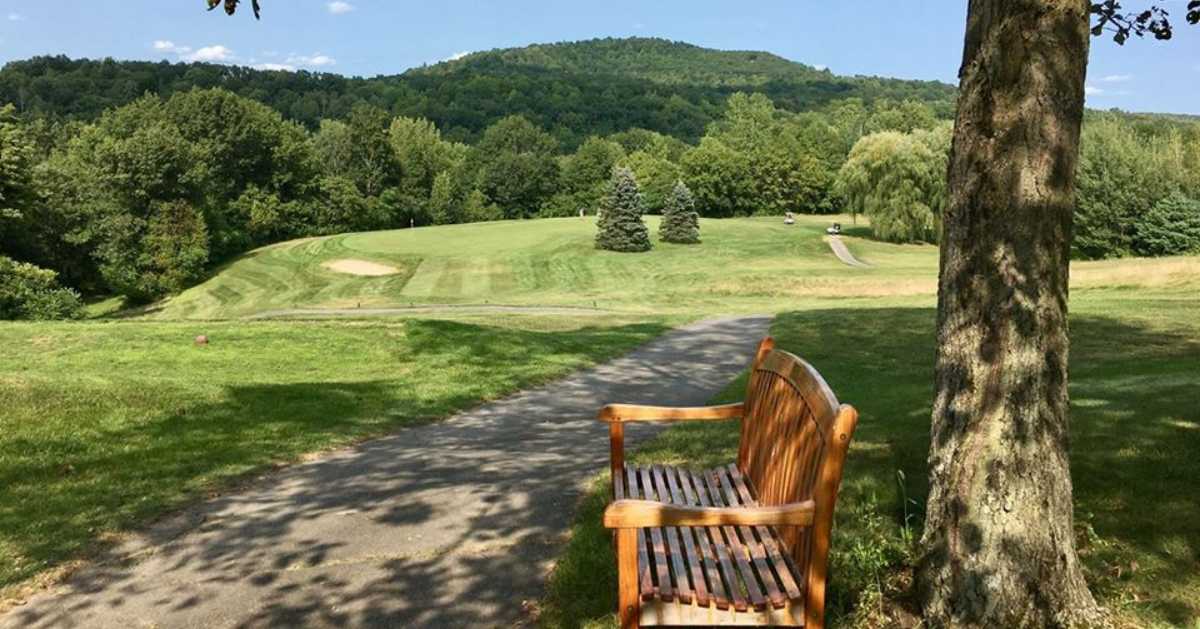 Built along the banks of the Battenkill, Windy Hills Golf Course in Greenwich features frequent changes in elevation and undulating greens. Golfers will also encounter wide open fairways across the 18-hole course, and only a few tightly controlled tee shots are required to score well.
2020 is Windy Hills' 25th anniversary, and they will offer specials throughout the golf season. As of mid-May 2020, golfers can walk the course, rent a golf cart (one person per cart), access the driving range, and order takeout food/beverages from the clubhouse. When restaurants are allowed to reopen their dining rooms for customers, make sure you visit the on-site Greenhouse Restaurant for a celebratory post-game meal.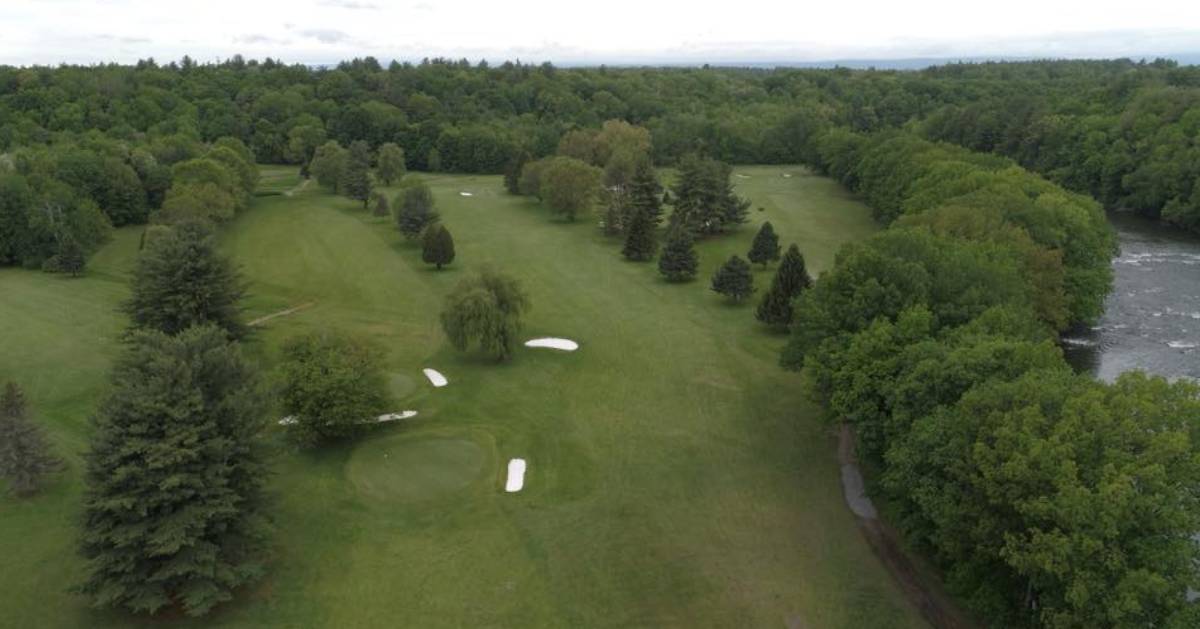 Battenkill Country Club in Greenwich is home to one of the most picturesque golf courses in the region, as the property is nestled along the banks of the Battenkill. They opened for their 2020 season in April and are offering limited access to the pro shop and golf carts (one person per cart).
The course itself has 9 holes, each presenting its own challenges. As you make your way from hole to hole, you'll find rolling greens and well-maintained fairways across nearly 3,000 yards. Battenkill Country Club's clubhouse has a locker room, pro shop, bar, and full kitchen. As of mid-May 2020, the pro shop is open with social distancing rules in place.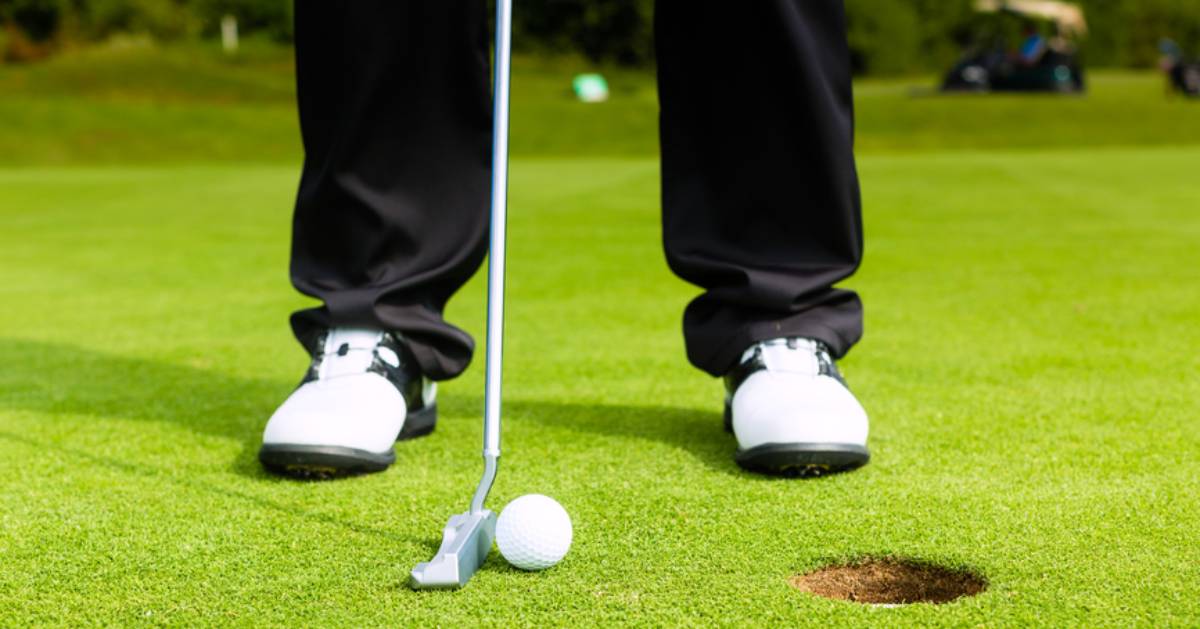 Located in Hudson Falls, Kingsbury National Golf Club is a beautiful championship golf course offering a challenge for golfers of all abilities. The course features a combination of bentgrass fairways and greens with small hills, grassy mounds, and strategically placed water hazards. They are an ideal choice for everything from weekend golf outings with friends to professionally planned trips.
Kingsbury National Golf Club also provides high-quality service, and when it's open, you can visit the pro shop for club repair or to sign up for private/group lessons. As of mid-May 2020, golfers can walk the course, rent a golf cart (one person per cart), order takeout from the on-site Fire Rock Restaurant, and buy refreshments before/during play. Tee times can be booked online using their reservation page.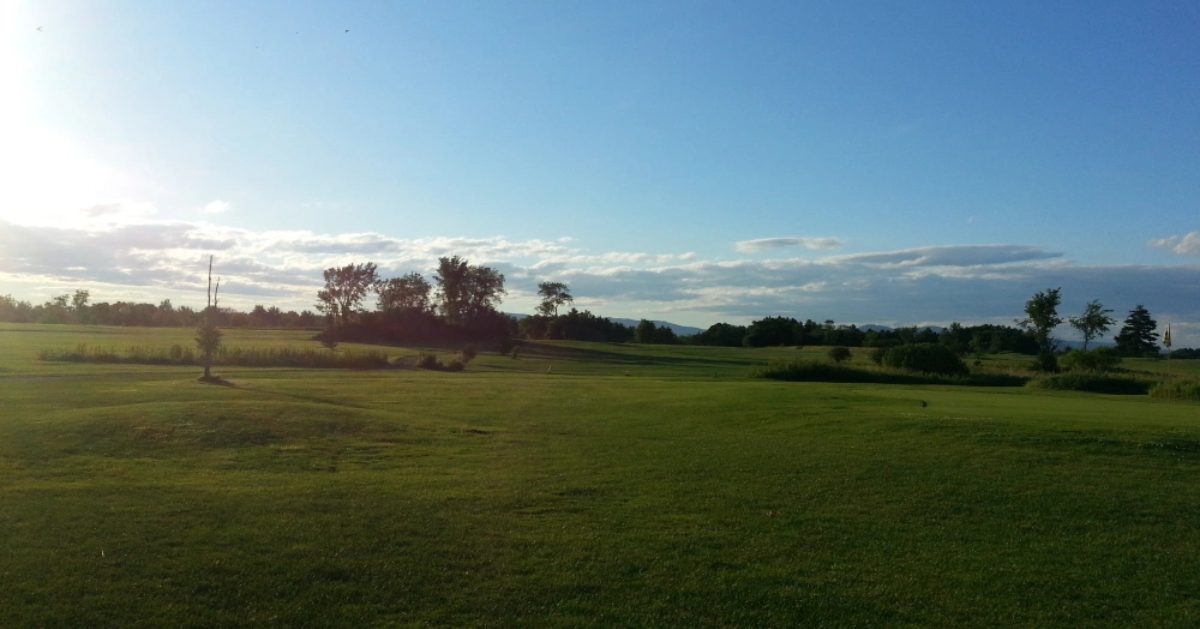 Pole Valley Golf Course in Hartford is a family-owned and operated 18-hole golf course that was built across 200 acres of Washington County farmland and grassland. Over the years, golfers have referred to the course as a hidden gem in the countryside thanks to its affordable prices, beautifully crafted layout, and amazing views of the region.
As of mid-May 2020, Pole Valley Golf Course is open to golfers, and you can walk the course or rent a golf cart (one person per cart). Since Saturday and Sunday mornings are usually the busiest, golfers are asked to call and schedule a tee time.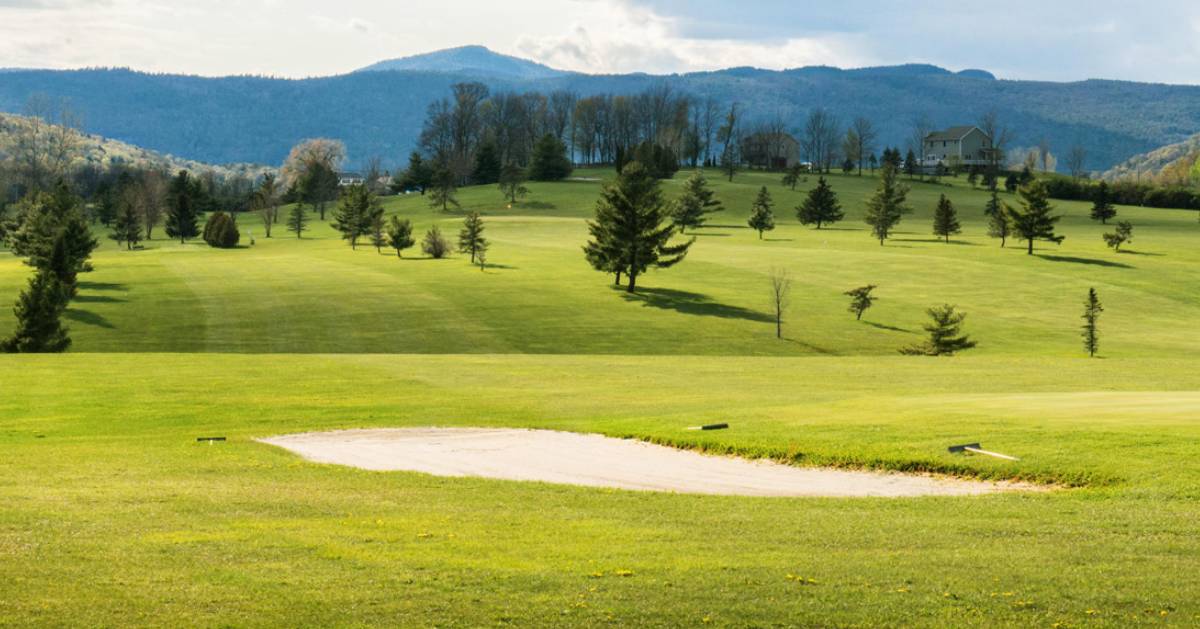 Bigfoot is a local legend in the Town of Whitehall, and sightings have been reported throughout the community for years. In fact, as the story goes, Skene Valley Country Club's owner Cliff Sparks once saw Bigfoot at Hole #1 before he took off into the woods. This inspired Sparks to add Bigfoot's image to the golf course's logo.
Plan a trip to Skene Valley Country Club and keep your eye out for Bigfoot as you play your way across the 18-hole golf course. This is a player-friendly course featuring 6,824 yards of golf from the longest tees. As of mid-May 2020, golfers can walk the course, rent a golf cart (one person per cart), access the driving range, and purchase snacks to bring with you. Please call ahead to schedule a tee time.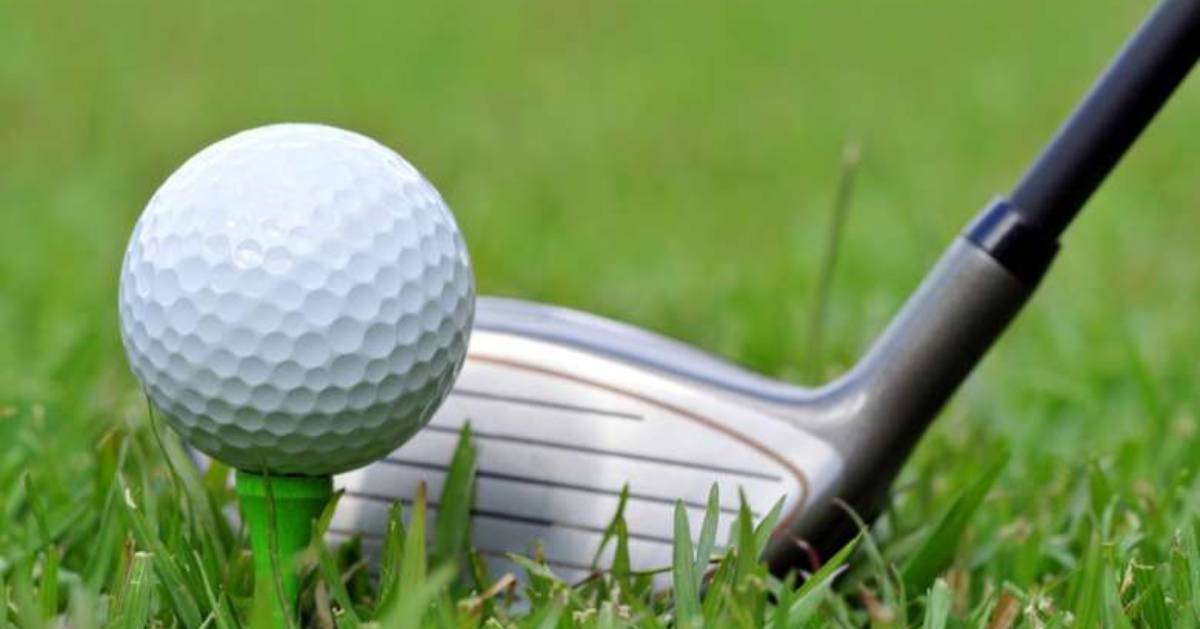 Drive up to Whitehall and take on the 9 holes at Valley View Golf Course. Although this golf course may be small, don't let its size fool you. Valley View is well-known for its wide open fairways and tough greens that will challenge golfers of all skill levels.
The golf course typically hosts tournaments from mid-spring into early fall, and they're a fun way to meet and play with other golfers. As of mid-May 2020, tournaments are on hold, but you can walk the course or rent a golf cart (one person per cart). Tee times are required, and you can make a reservation by calling Valley View directly.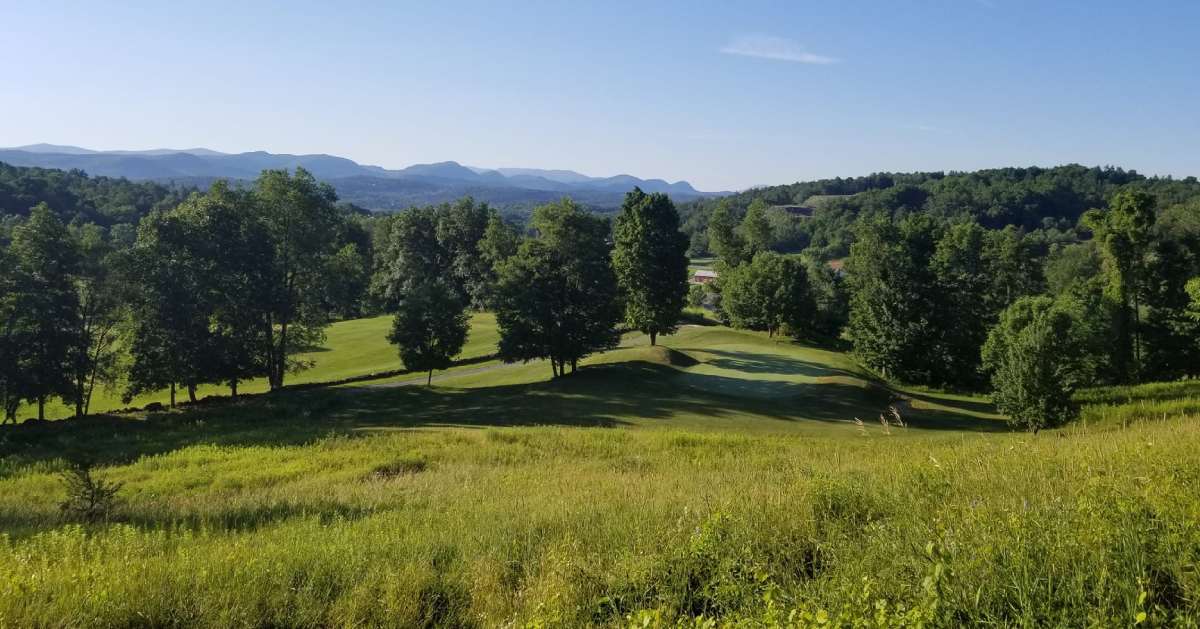 With a motto of "Come as you are," Milestone Golf Club is a one-of-a-kind golf course. No matter your attire or ability level, you're welcome to play a round of golf at this fun and challenging 9-hole course in Whitehall.
The mountain setting, pristine greens, and relaxed atmosphere will ensure you have an unforgettable experience during your time there. As of mid-May 2020, golfers can walk the course, rent a golf cart (one person per cart), or order takeout from the bar. Milestone Golf Club has an online store where you can purchase a round of golf, equipment and accessories from the pro shop, or food/beverages to pick up.
The greens at Washington County's golf courses await! This is the ideal summer to golf your way through all of these unique courses and discover a new favorite. Round up your clubs and begin your next golfing adventure.