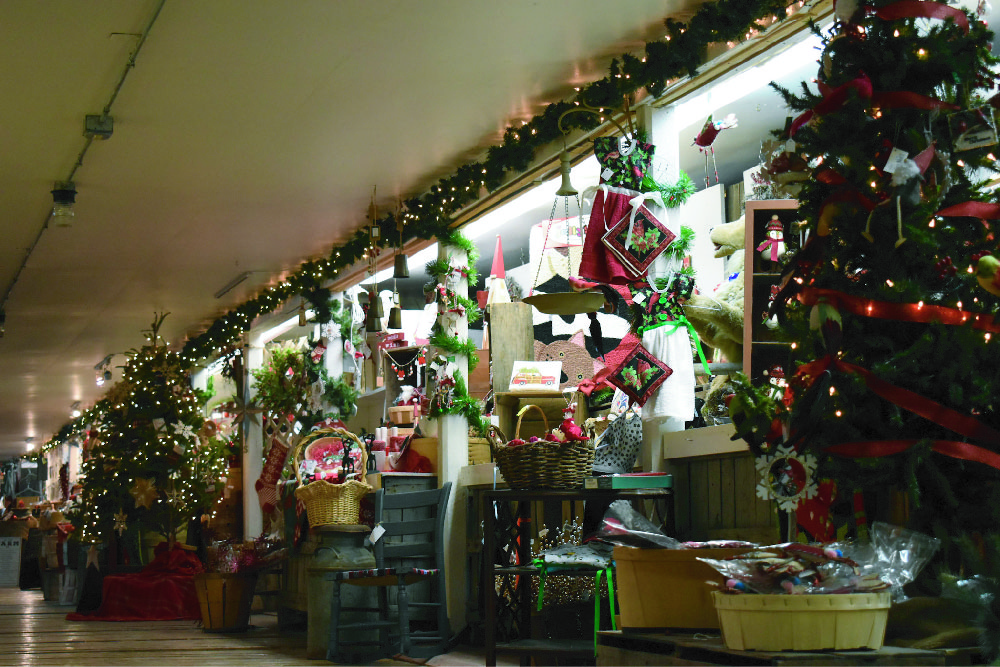 Dec 22

10 Ways to Bring Home Washington County for the Holidays

Whether you decide to celebrate the holidays with family or not, you can still bring a taste of Washington County home with you with the wide range of products from local businesses. Washington County is the home of many local products that bring a sense of warmth and comfort to your household.

Get your day started off right with speciality made Maple coffee from Mapleland Farms and Rathbun's pure maple syrup that is sure to sweeten your morning. These businesses create delicious maple flavored products like maple cotton candy and baking mixes that are produced right here in New York.

You can create amazing recipes with honey from Uncle Pat's General Store. Their wildflower honey has vitamins, minerals and amino acids that are both sweet and nutrient dense offered at affordable prices. Go to their website to find interesting health facts about honey or a delicious Pumpkin Honey Bread recipe to satisfy your sweet tooth!

Or you can join the Wine Club at Dancing Ewe Farm to receive exquisite imported wines. Picking out their favorite wines from small farmers the company knows personally, these wines are all handmade carefully and authentically. Each bottle is a perfect replica of the vineyard it came from. If you join the Wine Club, every month you will receive two bottles of wine and notes on the history of them and just how unique they are.

Take home our sweet and savory Beef Jerky from Muddy Trail that is sure to become your new favorite snack! Try the new flavors like Jalapeño Lime and Bourbon Barbecue Beef. Muddy Trail also offers seasoning and mixes like Backyard Steak and Chop Rub or Apple Pie Spice that are sure to spice up any recipe. You can find these products in multiple local stores and delis.

If you're looking for the perfect cheese for your holiday charcuterie board, Argyle Cheese Farmer offers a collection of aged cheeses that are produced right here in Washington County. The Amazing Grace is an award winning aged cheese that has a smooth bite with a creamy texture which changes to a dry, complex texture as it ages. While you're there, grab a creamy yogurt smoothie for a great "on the go" snack. These authentic products will leave your taste buds craving for more!

In need of gift ideas? Washington County is filled with authentic artwork and beautiful handmade decorations that are easy to order from on Valley Artisan's Market Online Shop. They offer anything from Jewelry to photography to woodworking, they have several artists that specialize in these areas. Find unique pieces to fill your home with or find the perfect gift for family and friends!

If you love the scent of Lavender, Lavenlair Farm offers a collection of lavender scented products that will make your bubble bath so much more relaxing. If you're a Lavender fan, these products will leave your home smelling like the Lavender farm itself! Gift a lavender aroma bracelet or the Lavish Lavender Gift Box to give your friend the ultimate relaxing experience.

Reading a book or completing a puzzle from The Gold Trout are great ways to entertain during the cold winter evenings. Find an adorable children's book to read to the kids or a fun fiction novel to get your imagination running. Gold Trout offers everything fragrance like Edge of Autumn Soy Candle and Roland Pine Petite Diffuser to get you in the holiday spirit!

Lose yourself in a themed board game brought to you by Freakopolis. Freakopolis has everything entertaining, from Game of Thrones inspired games to Star Trek coloring books. The collection includes many different games to spark your interest. Freakopolis also offers reading clubs, tournaments and gaming nights throughout the week! So get comfy by the fireplace or gather around the table because these will sure keep you entertained during a cold winter night.

Want to look your best during the holidays? Be sure to shop trendy and elegant clothing at Just Because to get the special holiday outfit. Just Because has apparel for women, handbags and jewelry to find stylish gift ideas for that special someone. Checkout the baby apparel offered as well to see baby clothing that will keep them warm for the winter!

Washington County products are wholesome and filled with passion that will make your home bright and cheerful. Shop locally and bring a taste of Washington County with you for the holidays!