Jul 14

Country Camping Close to Albany

What does country camping mean to you? A cozy cabin near a lake? A tent site in the middle of the woods? The comforts of your own RV and views of nearby mountains? Maybe you're looking to combine camping with another activity, like hiking or fishing?

Country camping is closer to Albany than you think, whether you're looking to camp in serious style with the whole family, or get away from it all with just the striking scenery of the countryside to keep you company. The following campgrounds and campsites are all an hour to an hour and a half from the Capital City.
Cabins, Tents, RVs & All the Extras You Could Need
Moose Hillock Camping Resort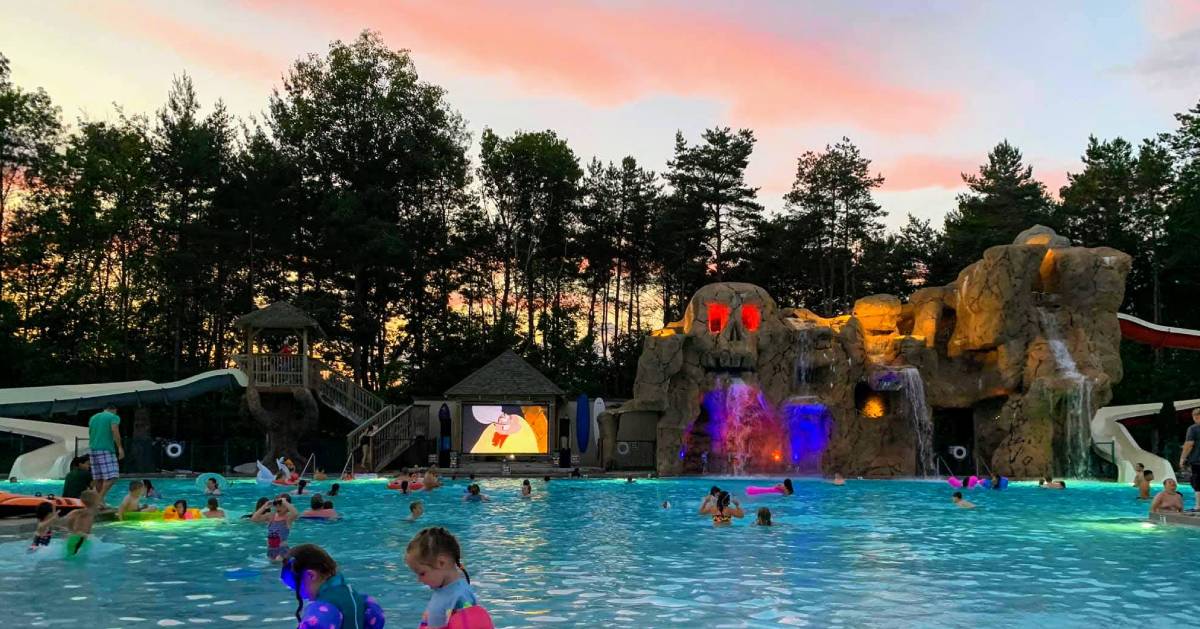 Photo provided
Moose Hillock Camping Resort is a hidden gem in Fort Ann an hour from Albany that is perfect for families, kids, and groups. They have one of the largest campsites in the Northeast, the largest outdoor swimming pool in the Northeast, and there are options for RV sites, tent campsites, or cabins, so there is something for everyone. Upgrade your camping experience and impress the kids when you opt for a poolside cabana rental!
All cabin sites include a picnic table, fireplace, and charcoal grill. The RV sites can handle any size camper and come with water, sewer, cable TV, and 20-30-50 electrical service. Or, enjoy the best of both worlds with a tent camping site and relax in wooded privacy close to prime amenities like the zero entry, tropical-themed pool.
Lake Lauderdale Campground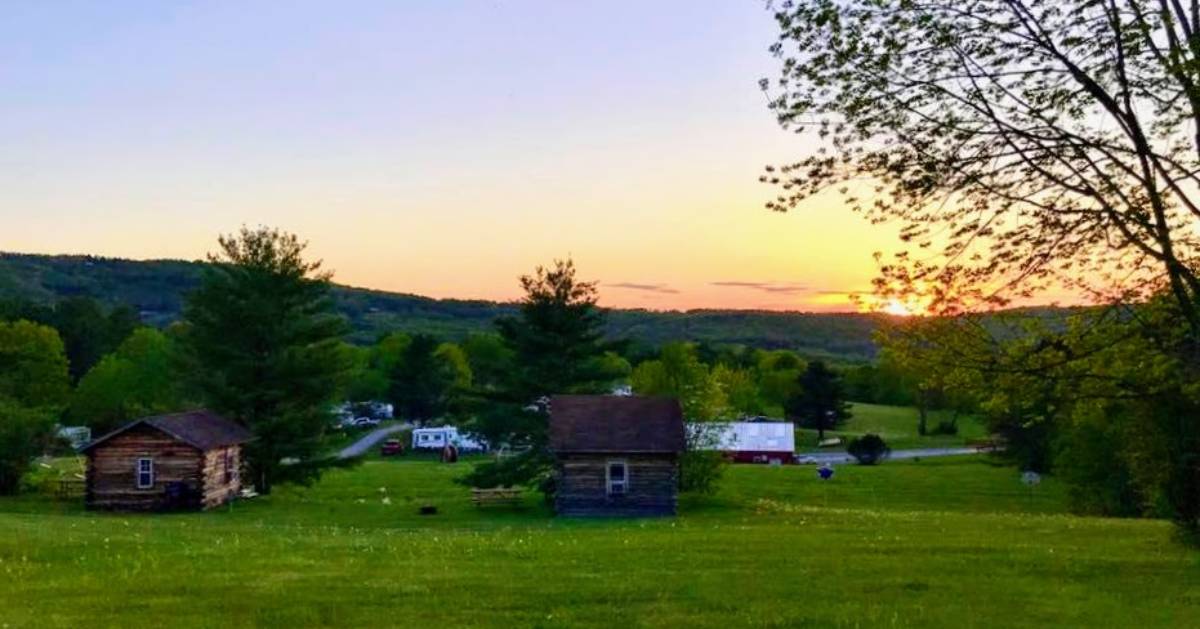 Photo provided
About seven miles west of the Vermont border and just one hour from Albany is Lake Lauderdale Campground. Offering stunning views of the surrounding mountains and Lake Lauderdale, this Cambridge campground provides camping opportunities for all types of RVs, travel trailers, and tents. They also have log cabins and campers available for rent.
Check out the nearby 63-acre lake for prime fishing – the DEC stocks tiger muskies here annually, and anglers have also caught Northern pike, black crappie, bluegill, pumpkinseed, yellow perch, and yellow bullhead here. There are nature trails surrounding the property as well, so whether you're into fishing, hiking, or just soaking in the sights of the country Lake Lauderdale Campground is an excellent option.
Camp Little Notch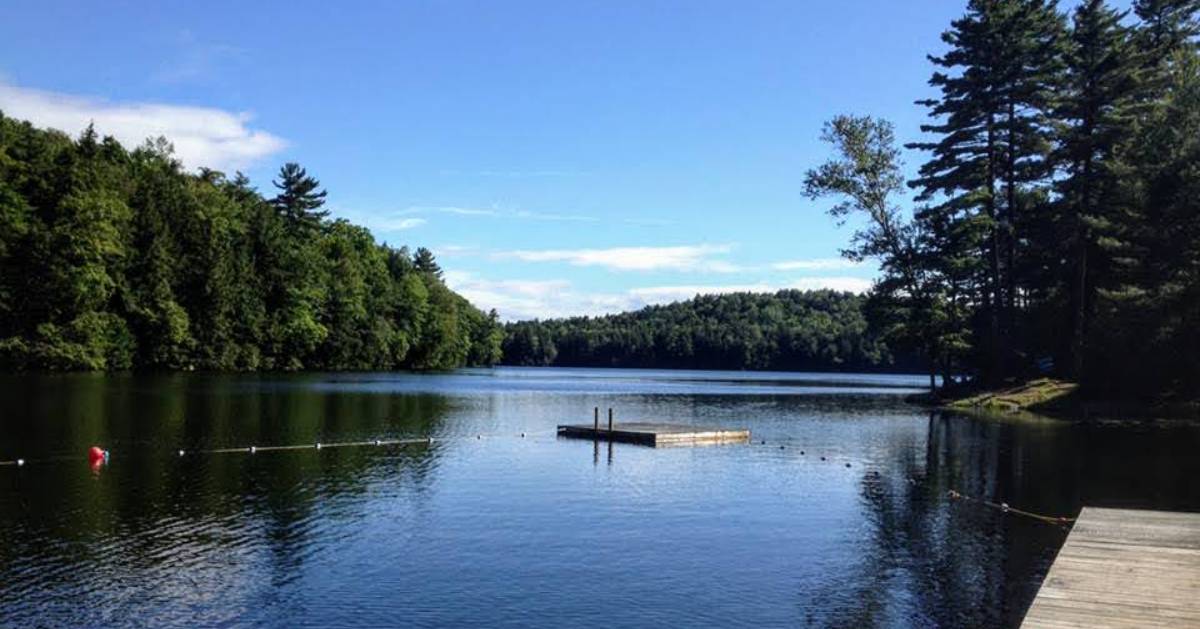 Camp Little Notch in Fort Ann is known for their reputable kids camps, but did you know they also offer open camping to the public? For 2020 open camping is offered from July 1 to August 6, August 11 to September 3, Labor Day Weekend, and September 21 to October 8. You can rent a cabin or tent for the night, or bring your own tent.
Get away from it all at this unspoiled location a little over an hour from Albany that includes 443 acres of pristine wilderness and an 80-acre private lake. (Please note, outside boats, kayaks, and canoes are not allowed to keep the lake free of invasive species.)
Log Village and Grist Mill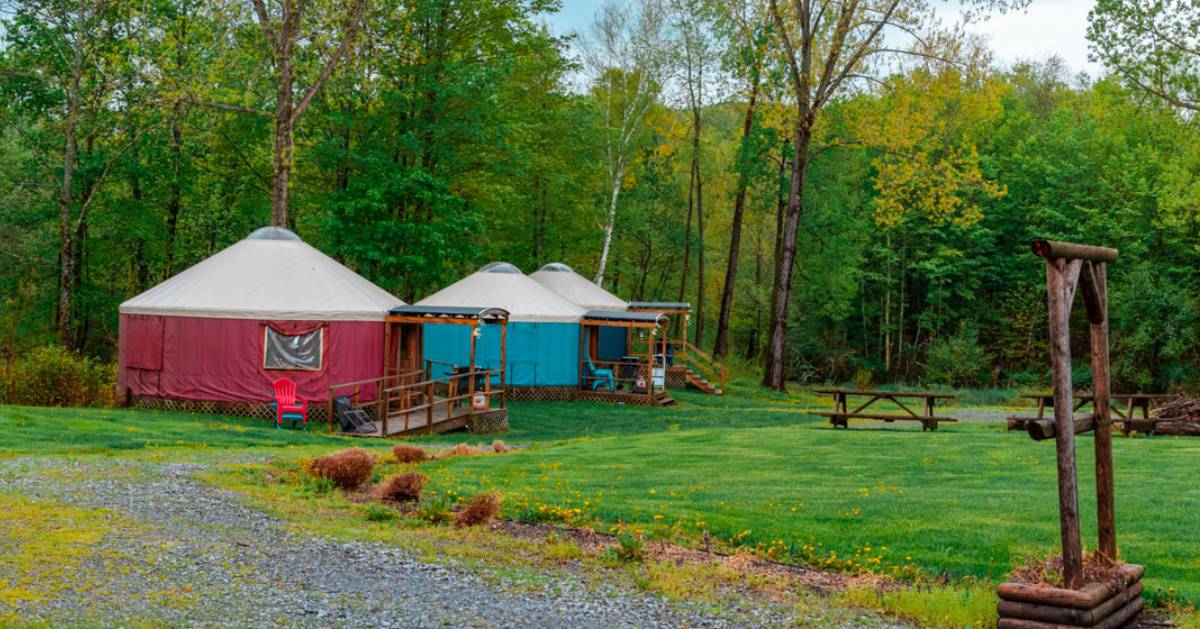 For those who wish for a glamping vibe in their camping outing head to Log Village and Grist Mill in Granville, about one hour and 15 minutes from Albany. The 117-acre campground includes open fields, forest, five streams, two ponds, and you'll be enjoying it all in their luxurious yurts.
Pillows, sheets, and a duvet are included on all beds, there are bathroom/shower and laundry facilities on site, and there's even a small convenience shop for key items like milk, bread, and bacon.
Bruce's Campground
Bruce's Campground, about an hour away from Albany in Fort Ann, is an RV camping site with 18 partial hookup sites. There are restrooms and showers available, and if you check out their Facebook reviews you'll find they keep them and the area well maintained.
"I've been camping there for approximately 20 years," said one reviewer. "Sean and his mother Fran are very friendly and they keep the bathrooms very clean, they keep their sites very clean and organized, and if you have any issues or concerns they try to take care of it promptly."
Champs RV Resort
An hour and a half from Albany in Whitehall is another ideal RV campsite, Champs RV Resort. They have 26 RV sites, can accommodate RVs up to 45 feet, and offer full hookups, partial hookups, a dump station, sewer, water, 30/50 amp service, and more, including showers/restrooms and a restaurant and bar on site. They also have a playground, a picnic area, a tennis court, and opportunities for hiking, biking, and fishing.
From one Google reviewer: "Stayed here while working out of town. Owner was awesome, helpful, respectful, down to Earth, and personable. The campgrounds are between the old and new canal, with sites backing up to the water. You can literally walk out of your camper, have a fire on the water, and fish."
Prefer to Rough It? Grab Your Gear & Head for These Designated or Primitive Campsites
Shelving Rock Area & Lake George Wild Forest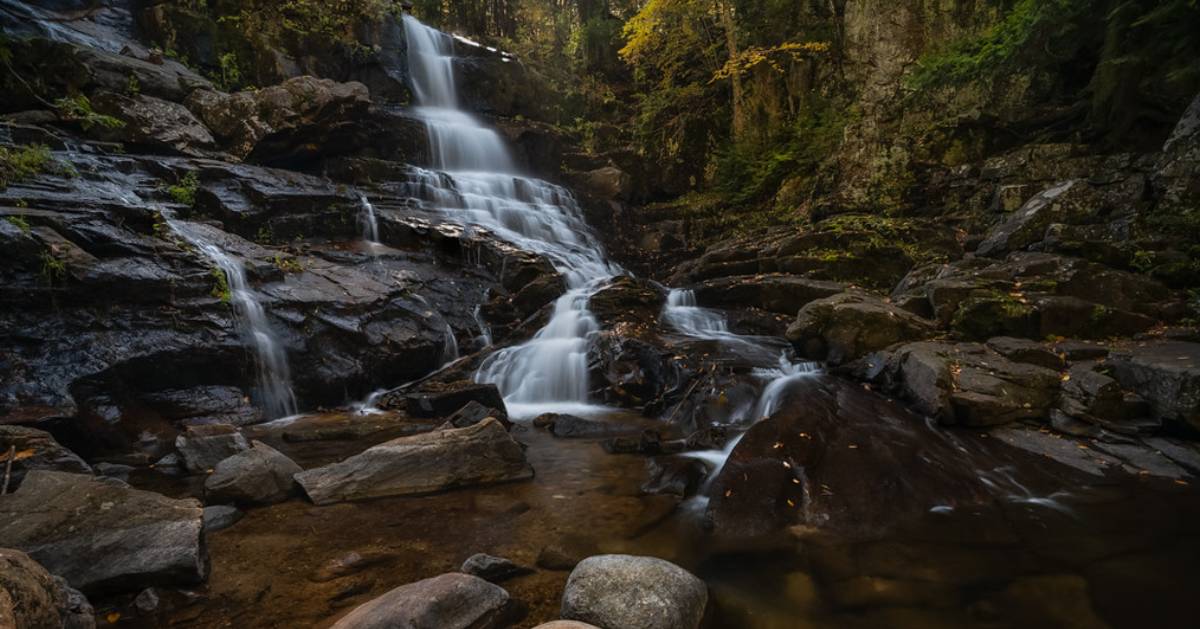 The Shelving Rock Area of Lake George Wild Forest, on the east side of Lake George close to Fort Ann, is a popular hiking spot because of the picturesque waterfall that is easy to get to even if you're a novice outdoor recreationalist. But, you may not know that there are also 13 designated campsites along Shelving Rock and Dacy Clearing Roads.
In addition to Shelving Rock, there are also popular camping locations at Lily Pond, Jabe Pond, Gay Pond, and Palmer Pond. Lake George Wild Forest also consists of the Hudson River Special Management Area, which provides many accessible facilities for people with mobility disabilities, including accessible campsites and trails. The Lake George Wild Forest is about an hour and a half from Albany.
State Forest Camping in Washington County
For more backcountry camping in rural Washington County, the following areas all allow primitive camping, although there are no designated campsites. Your campsite must be set up at least 150 feet away from a waterbody, road, or trail. Camping for more than three nights or in a group of 10 or more requires a permit from a forest ranger.
All of the following are about an hour from Albany, except Dolph Pond State Forest, which is approximately one hour and 15 minutes away.
Goose Egg State Forest and Batten Kill State Forest: These adjacent forests are close to the Vermont border in the towns of Jackson and White Creek. The Batten Kill runs through the Batten Kill State Forest, offering fishing and paddling opportunities for campers. And the Folded Rock Trail, which is primarily in the Batten Kill State Forest but does go through Goose Egg as well, offers a stunning view to the west.
Chestnut Woods State Forest: Extensive logging roads run through Chestnut State Forest in White Creek, which is open for hiking, biking, skiing, and horseback riding. Campers may see a variety of wildlife in this forest, including turkey, grouse, coyote, and a variety of song birds, hawks, and owls.
Mount Tom State Forest: Mount Tom State Forest, also in White Creek, teems with wildlife as well. Fun fact about this one: it's one of the few state forests that can be driven through from one side to the other.
Dolph Pond State Forest: Dolph Pond State Forest in Whitehall is known for its rich logging history. Skid trails around the property can make mountain biking difficult, but campers can feel free to hike along these old logging roads when it's not hunting season, particularly as there are no official hiking trails in the forest. The DEC says of this forest that for those "looking for solitude and the freedom to roam wherever your curiosity takes you, this is the place."