Sep 23

Attend the Adirondack Wool & Arts Festival and Get a Taste of Washington County

Autumn is festival season, and it's also the perfect time to take in the scenic beauty and fun attractions found throughout Washington County.

Plan a full day of adventure around the annual 2019 Adirondack Wool & Arts Festival happening Saturday, September 28 from 10 am to 5 pm and Sunday, September 29 from 10 am to 4 pm at the Washington County Fairgrounds in Greenwich, NY. It's the perfect way to celebrate the start of fall with the whole family.

Combine the festival with suggested stops at businesses found throughout Washington County. We've included breakfast and dinner suggestions, as well as places to go apple picking, wine tasting, hiking, or shopping.

All the details on the festival, as well as ways to explore the countryside are below.

About The Festival
The two-day family-friendly Adirondack Wool & Arts Festival features more than 100 local artsans and craftspeople, juried artisans shows, educational demonstrations, kids activities, fall decorations, craft beverages, food vendors and much more.
Discover Locally-Made Goods
Among the 100+ vendors participating in this year's festival are farmers, yarn producers, and crafters from both near and far. Stop by their booths and pick up supplies for your own craft projects, fully finished products for your own home or to give as gifts, or simply chat with the craftspeople about their creative processes.
Washington County Farms
Explore booths manned by sheep, goat, and alpaca farmers, including Washington County's own Haven Hill Farm in Greenwich, St. Mary's on-the-Hill in Greenwich, Quarry Ridge Alpacas in Salem, and Sunset Ridge Alpacas in Easton. You might even get to meet some of their furry friends!
Locally-Made Yarn and Fibers
Discover diversity in the color and texture of the yarns and fibers produced right in Washington County, including products from Battenkill Fibers in Greenwich, Fiber Kingdom in Salem, Furry Face Fibers in Fort Edward, Simple Pleasures Yarns & Fibers in Salem, and Woolambia in Granville.
Local Crafts and Other Goods
Shop beautiful decor and wearable art from Amity Farm Batik in Fort Ann, merchandise from V Style Boutique in Easton and Battenkill Books in Cambridge, delicious fudge from The Country Peddler in Greenwich, and goat milk products from Pure-N-Simple Soaps in Salem.
Demonstrations and Learning Experiences
Ever wonder where fiber comes from? At the Adirondack Wool & Arts Festival, you'll have an opportunity to meet the sheep who produce it and the farmers who harvest it.
In one demonstration – taking place at 11:30am and 1:45pm on both Saturday and Sunday – you'll see talented sheep dogs herd their flocks. In another – scheduled for 10:30am, 12:45pm, and 3:00pm on both Saturday and Sunday – you can watch as skilled farmers shear sheep.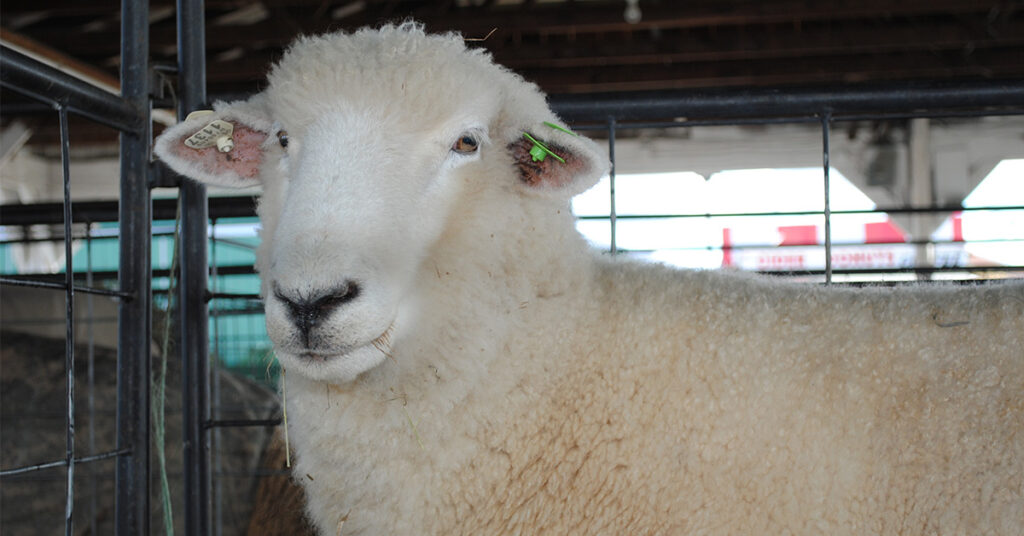 If you're looking for even more learning opportunities, check out The Washington County Fair Farm Museum, located right on-site at the Fairgrounds. It will be open from 10:00am to 3:00pm on both days, so you can stop by to learn about agriculture, explore historic buildings like a schoolhouse and a summer kitchen, and see farm equipment used or made in Washington County from the nineteenth century to the 1940s.
Shows, Sales, and Auctions
Discover all of the amazing things artists can do with fiber. This year's festival includes three judged artisan shows: a Handspun Skein Show & Sale, a Sheep Fleece Show & Sale, and a Fiber Art Show.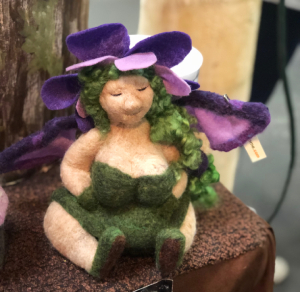 The winners will be decided on the Friday before the festival, with the sales taking place all weekend long. Come check out all of the entries and best in class winners, and purchase some handmade souvenirs for yourself!
There will also be a used equipment auction on Saturday from 2:00pm to 4:00pm. Are you a fiber crafter or looking to become one? Participate in the live auction for pieces like looms, spinning wheels, warping boards, and drum carders, starting at $50. Continuing a tradition begun last year, there will also be a silent auction for items like books, shuttles, needles, and other small tools.
Festival Fun For Everyone In The Family
Bring the kids along – the Adirondack Wool & Arts Festival is family-friendly! Kids can enjoy pumpkin decorating, felting, and wagon rides, and will also love watching the sheep herding and shearing demonstrations.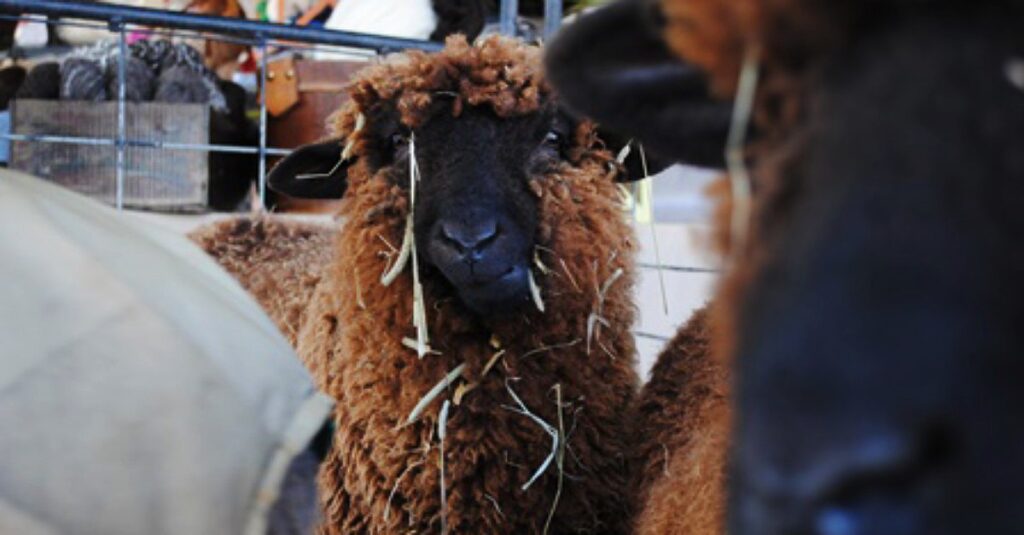 Local food vendors, including Farmer's Feed Bunk, a 4-H Food Booth, and Flavors of Lebanon will be serving fall favorites with local dishes celebrating ingredients from the region's farms. Craft beverage producers, including Patriots' Cider, Black Button Distilling, and many more will be located throughout the festival grounds!
Plan Your Day in Washington County
If you're in town for the festival, make sure to check out some of Washington County's other attractions and activities before heading home. Whether it's shopping, kayaking, apple picking, wine tasting, or dining, there are tons of options for a full day of fun.
Stop for Breakfast Before the Festival
The Adirondack Wool & Arts Festival starts at 10:00am both days, giving you plenty of time to stop for a full breakfast at a local dining spot nearby or en route. Here are a couple suggestions:
Greenwich Village Cafe is located in Livery Square in the heart of Greenwich. This popular cafe offers a dazzling array of baked goods. Enjoy muffins, pancakes, freshly-baked cinnamon buns, French toast, eggs, waffles, and more. They often put fun twists on their menu items, so be sure to check out their daily specials.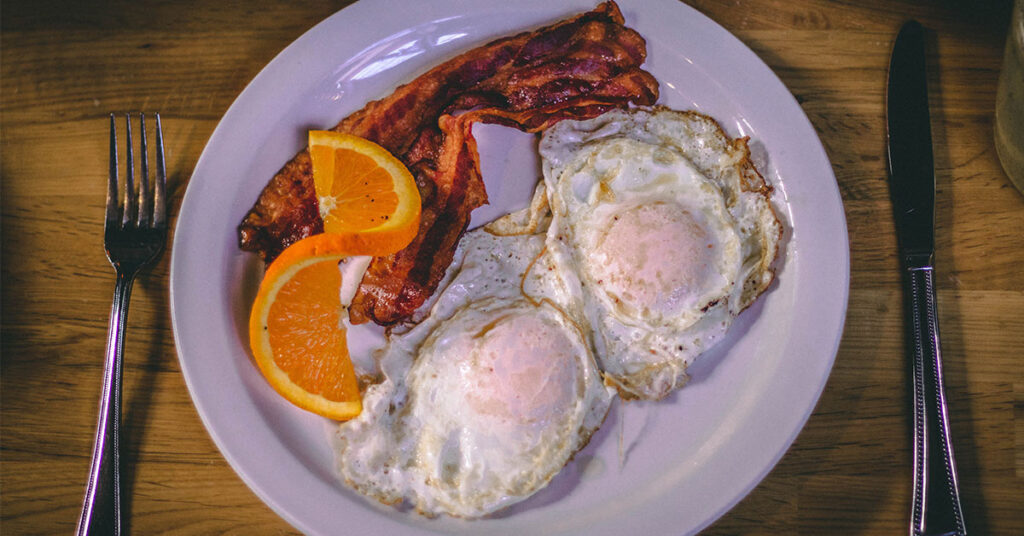 Don't let the name fool you, Burger Den in Cambridge offers up a really good breakfast. They're a a great place to eat if you're craving standards like pancakes, Belgian waffles, cinnamon French toast, omelets, home fries, or sausage gravy and biscuits. They serve their whole menu all day, so if you are craving a burger for breakfast, that's an option too. (Note: Burger Den is not open for dinner on weekends, so if you want to stop at this delicious spot while at the festival, plan for breakfast or lunch.)
Explore The Great Outdoors
Go hiking and birding before or after the festival at the Washington County Grasslands in Fort Edward, north of the Washington County Fairgrounds. The Grasslands are classified as an Important Bird Area by the National Audubon Society and you can catch sight of regional and endangered species there.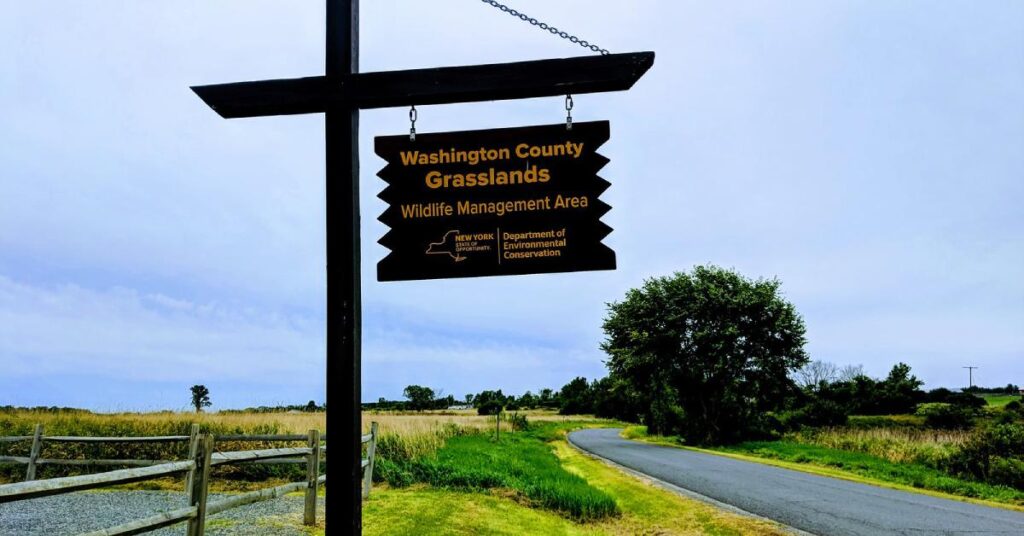 Want another way to take in the beautiful fall foliage? Bring your kayaks along and take a trip down the Battenkill, a much-beloved landmark in the region. There's a launch site in Middle Falls, only 2 minutes away from the Washington County Fairgrounds on Rte. 29.
For the best of both worlds between art and nature, visit the Salem Art Works' Cary Hill Sculpture Park. Hike or drive through the park to experience 119.4 acres of rolling hills dotted with large sculptures created by artists from around the area and the world.
Browse Shops Nearby
Greenwich is a lovely place to wander in search of the perfect find.
At Livery Square Shoppes (also the home of Greenwich Village Cafe), browse apparel and accessories at Just Because. If you tried The Country Peddler Shoppes' fudge at the festival, you'll want to visit their shop, located nextdoor to Just Because. The first floor is full of home decor, candles, kitchen goods, toys, and fresh fudge, but don't forget to climb the stairs to the second floor, which is completely devoted year-round to Christmas ornaments and decor.
On Main Street, shop for nineteenth century finds at Greenwich Hardware Antiques or clothing and homegoods at Pennywise Shoppe. Head a little off the beaten path to Owl Pen Books on Riddle Road in Greenwich, where thousands upon thousands of used and rare books are waiting for your perusal.
Enjoy Fall's Bounty
Nothing says autumn in Upstate New York quite like apples. Visit Borden's Orchard's farm store in Easton to browse their wide selection of apples, fresh cider, cider donuts, pies, and more. Don't forget to grab one of their signature cider slushes while you're there!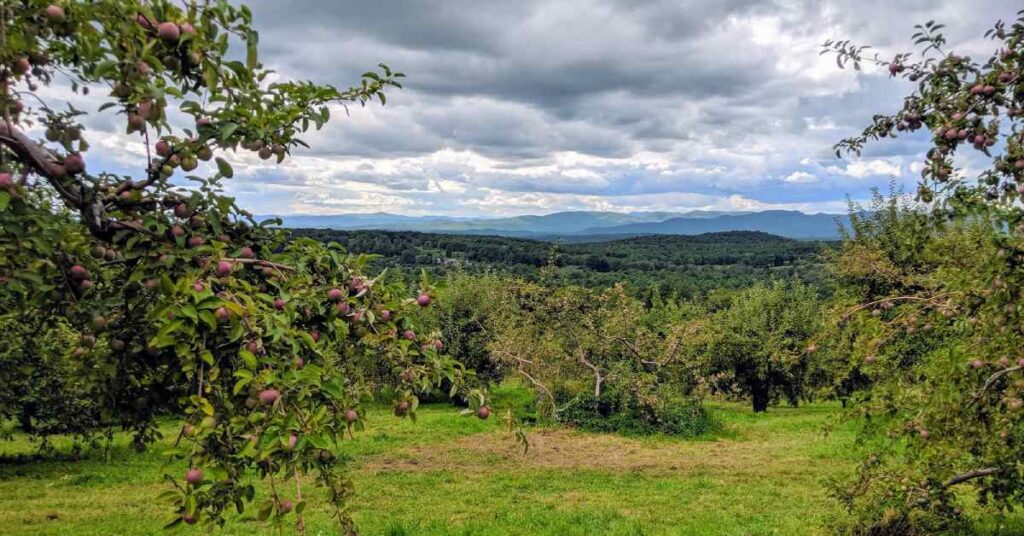 Feel like venturing out into an orchard and picking apples for yourself? Visit Hicks Orchard in Granville, a pick-your-own orchard since 1905 and the oldest in the state. Wander the orchards and pick a bushel of your favorite varieties, such as Empire, Macoun, Liberty, and Red Delicious, which are all usually ready for harvest in late September. They also often have fun activities for kids, as well as pre-picked apples, cider donuts, apple cider, apple wood-fired pizza, and a herd of goats to meet.
Visit a Winery or Brewery
If you're apple picking at Hicks Orchard, you don't need to go anywhere to visit a tasting room. Their Slyboro Ciderhouse sells a variety of hard ciders that you can taste and purchase on-site.
If it's craft beer you're looking for, Argyle Brewing Co. has two tasting rooms offering up a variety of ale, stout, and hard cider. One is located on Main Street in Greenwich and the other is in a historic train depot in Cambridge.
For Washington County wine, you have a couple of great options. Nestled between sprawling farms in Valley Falls, Northern Cross Vineyard has a tasting room where you can sample their red and white wines made from frontenac, marquette, St. Croix, la crescent, prairie star, and lacrosse grapes.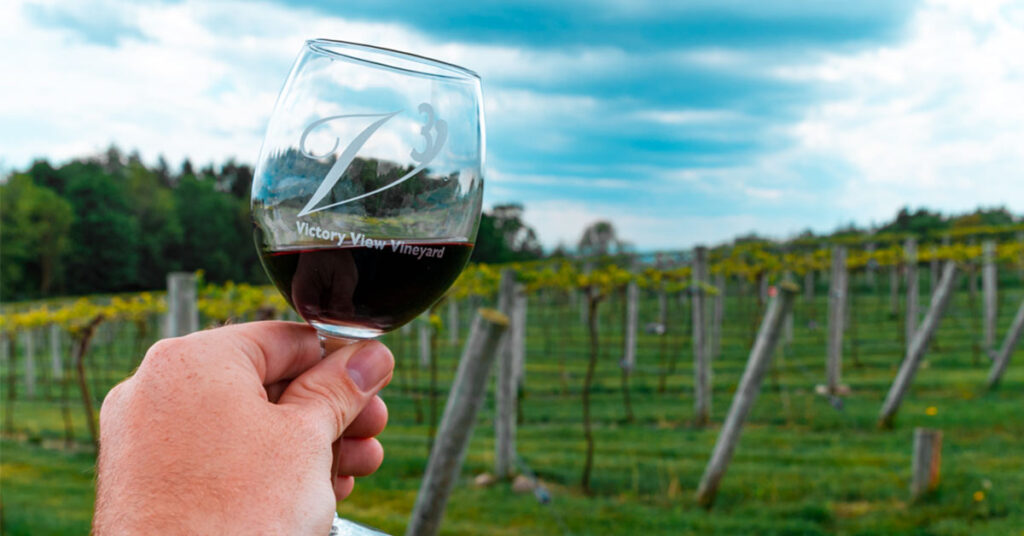 Victory View Vineyard in North Easton also offers a tasting room, as well as vineyard tours, often hosted by the owners themselves. Their grapes include frontenac, marquette, melody, lacrosse, marechal foch, and la crescent.
Eat Dinner and Dessert Locally After the Festival
Looking for a casual dinner? Greenwich House of Pizza is located in a shopping plaza off Rte. 29 and has a large, inviting dining room that embodies the term "pizza parlor." In addition to pizza, they also serve wings, subs, soups, salads, pasta, and fun daily specials, as well as a selection of wine and beer.
Sweet Beet Bistro, on Main Street in Greenwich, is only about 3 miles from the festival. The dining room is small and cozy, and while their farm-to-table menu is small, it's full of great regional cheeses, delicious charcuterie, intriguing appetizers, and eclectic entrees. Due to their small size, guests are encouraged to make a reservation ahead of time.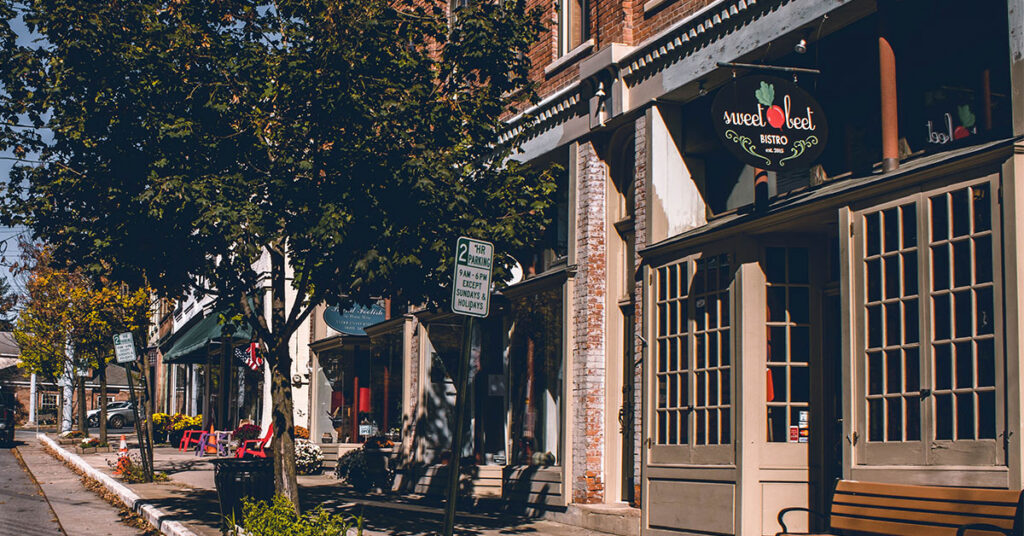 If you're craving Italian food, stop at Silvano's in Cambridge on your way home from the festival. Enjoy authentic antipasti, try the soup of the day, and order one of their many entrees, including traditional pasta dishes, steak, and seafood.
Before leaving Washington County, stop at The Ice Cream Man in Greenwich, a creamery that was featured on the Food Network for its handcrafted ice cream. With a wide selection of flavors, ranging from classics like vanilla to creations like coffee oreo and orange pineapple, you're sure to find a flavor you'll love on their rotating list of offerings. Enjoy a cone, signature sundae, or milkshake in their pink-striped dining room.
We know that we've given you far more ideas than you could ever fit into one weekend, even if you weren't already going to the Adirondack Wool & Arts Festival, but isn't it nice to have options? Plan your trip to the festival on September 28 and 29 and get a taste of Washington County, then return for more fun later this fall to experience some of the attractions you didn't have time for.