Sep 17

The Open Road Awaits: Discover 11 Hidden Gems in the Countryside Near Albany

While you may be familiar with Albany's top attractions, some of the best adventures are those that happen away from home. In the Washington County countryside, you can enjoy a scenic drive north of the city and discover a number of unique attractions and places along the way. It's the perfect road trip adventure, and to help you get started, we've highlighted 11 hidden gems that are all within 1 to 2 hours of Albany.
Enjoy an Hour's Drive to the Greenwich Region's Rolling Green Hills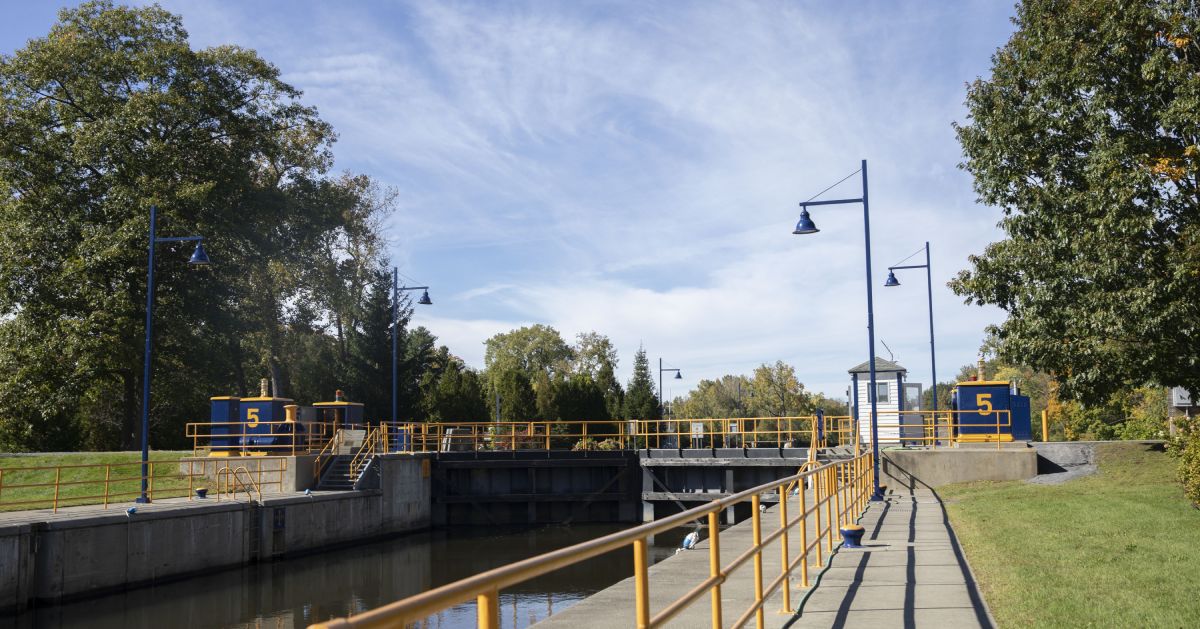 Located near Champlain Canal Lock C5 in Schuylerville, Hudson Crossing Park is a recreational and educational hotspot in both Washington County and Saratoga County. The park is home to over two miles of nature trails with views of the Hudson River and Champlain Canal, and some of its facilities include a Play Garden, a picnic pavilion, and a kayak launch.
Visitors will be happy to learn that Hudson Crossing Park is open year round from dawn to dusk, and there is no admission fee. Everyone is welcome to hike, paddle, play, and explore the 50-acre property.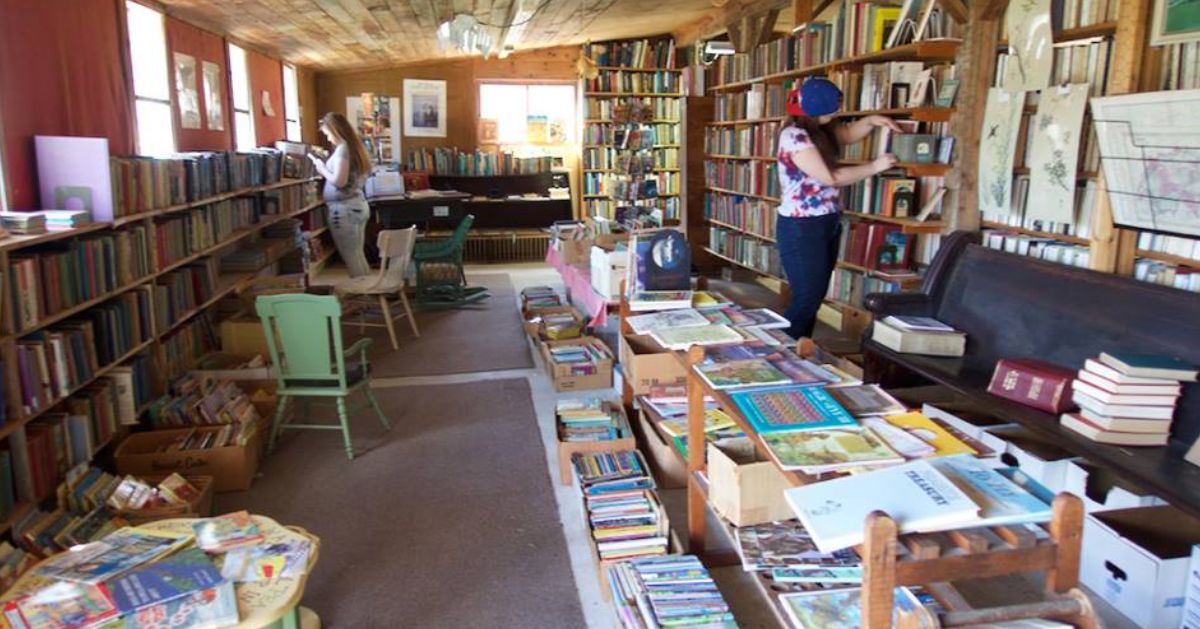 Book lovers won't want to miss out on this hidden gem in Greenwich. Established back in 1960, and located inside a renovated barn building, Owl Pen Books is overflowing with 100,000 used and rare books, old maps, prints, and ephemera.
The second-hand bookstore is open seasonally from mid-spring through mid-November, and you can easily spend hours looking through the shelves for a mix of classic books, out-of-print titles, and more. In addition, Owl Pen Books features an outdoor lawn and garden area where shoppers can settle down for a picnic lunch.
Drive deep into the heart of Washington County, and you'll come upon a small store and bakery near Cossayuna Lake named the Lakeside General Store. People who know about this seasonal establishment rave about their selection of baked goods, which includes fresh, homemade bagels, muffins, and pastries. Even Harry Connick, Jr. has called it "one of my favorite stores in the world," so stop by and see what kinds of goods and gifts are for sale.
Cruise Past Miles of Beautiful Farmland in Cambridge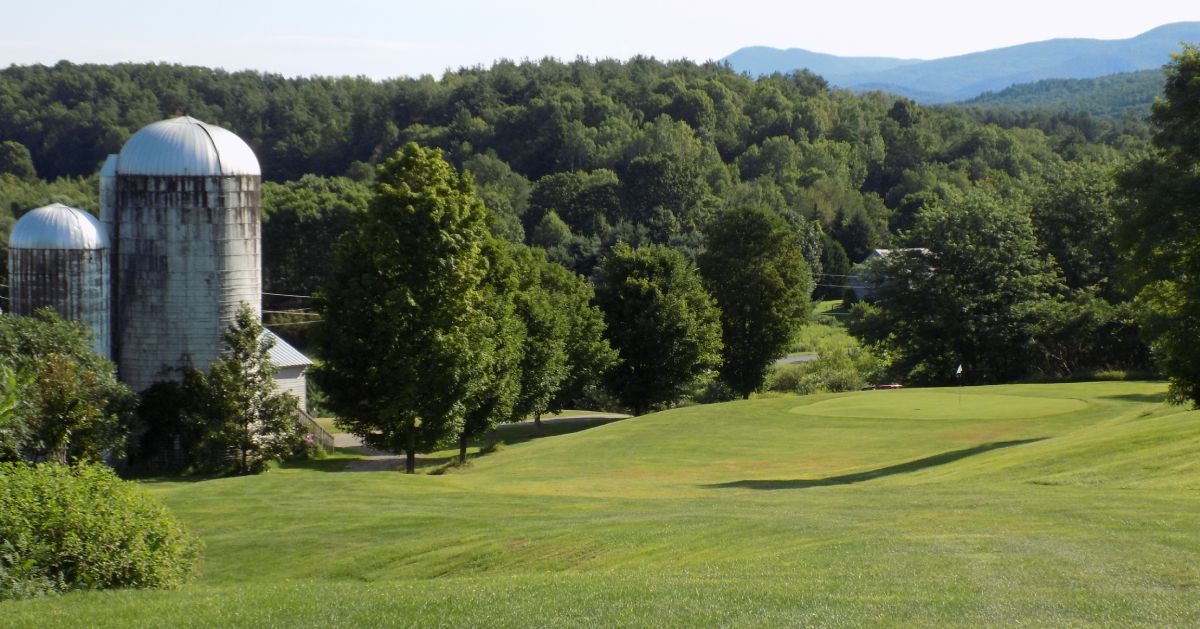 Do you believe you've hit the green at all the major golf courses in the region? If so, then think again! Next door to Greenwich in the Town of Cambridge lies the Ondawa Greens, an executive-length golf course. Recommended for players of any generation and skill level, this hilly course is a wonderful way to spend a morning or afternoon.
Golfers can look forward to stunning views of the countryside, affordable prices, and a Pro Shop with everything you may need for the day. Ondawa Greens' season begins in spring when the weather clears, and ends in autumn when snow arrives.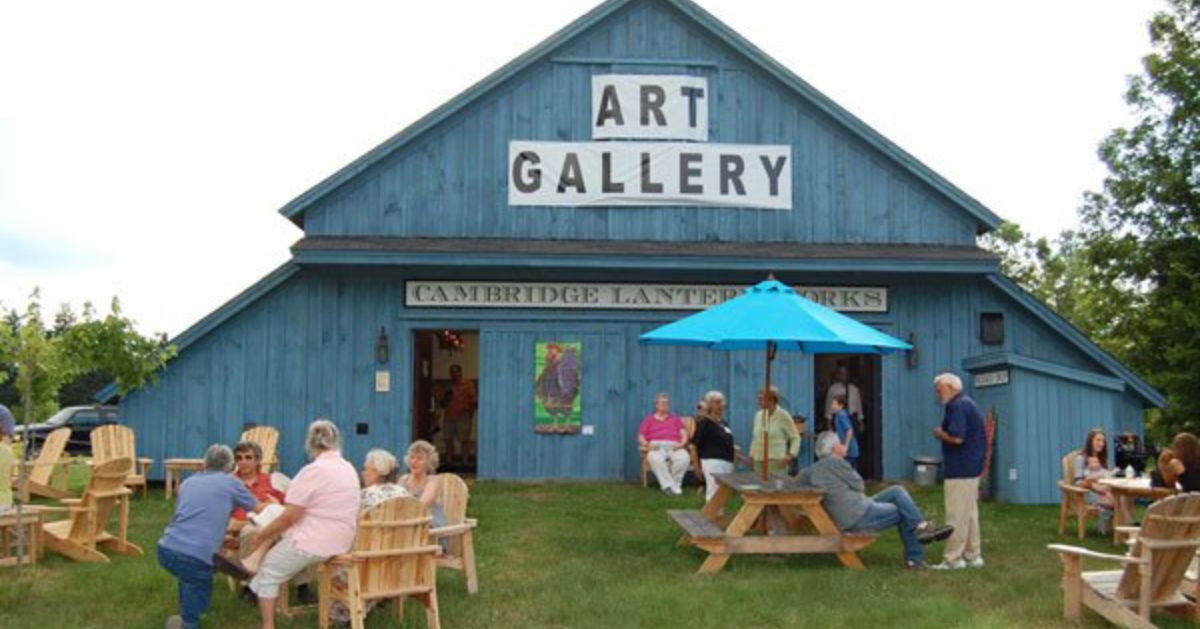 Fans of attractive interior decor and artworks should add Cambridge Lantern Works & Copper Trout Gallery to their list of must-visit places. Based inside a renovated pre-Civil War Era barn, Cambridge Lantern Works is a woman-owned company that produces handcrafted copper lanterns and lighting fixtures. Each piece is unique and fashioned from high-quality solid sheet copper.
The company's Cambridge Design Store has a range of thoughtfully designed merchandise on display, and their products are available in local lighting shops. You can even browse lovely artworks at the on-site Copper Trout Gallery. Take note, however, that the store is only open by appointment or for special occasions/events.
Journey into the Slate Valley Region About 90 Minutes From Albany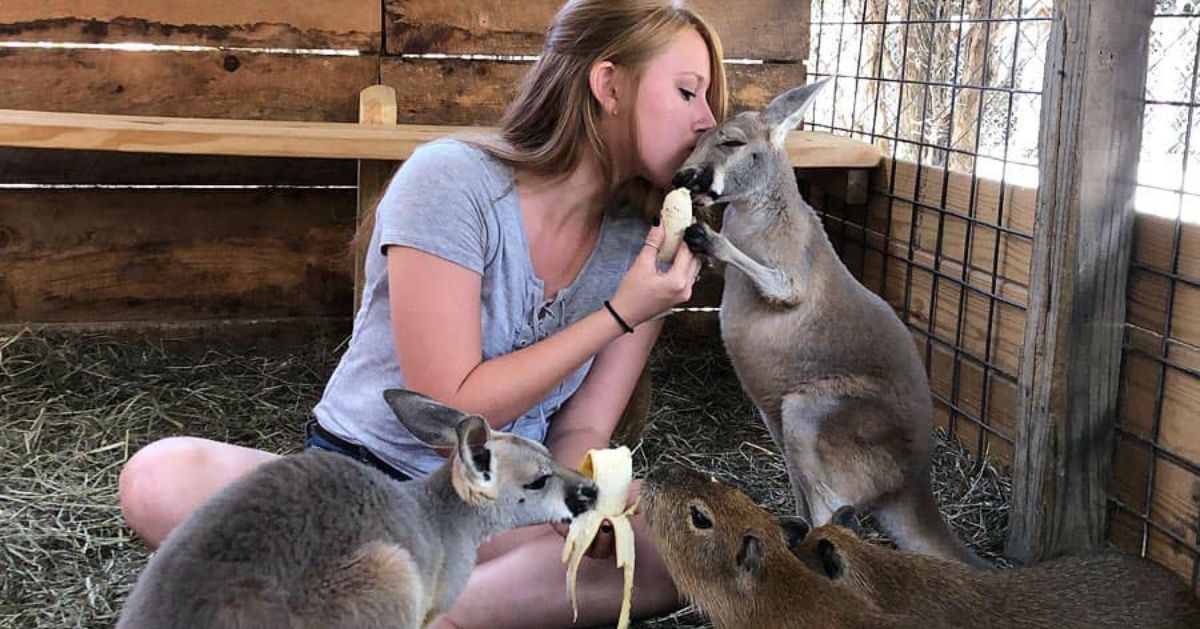 Although many know the Town of Granville for its slate industry and access to the Mettawee River, it may surprise you to hear that you can meet a zebra, kangaroo, and other exotic animals there. Jungle Zoo Experience in Granville is a family-owned petting zoo and wildlife sanctuary home to a variety of animals.
This small zoo is open seasonally from Memorial Day through October, and during your visit, you can get up close and personal with all their amazing creatures. It's an intimate experience both kids and adults can enjoy, so drive on over to this little jungle paradise in northern Washington County.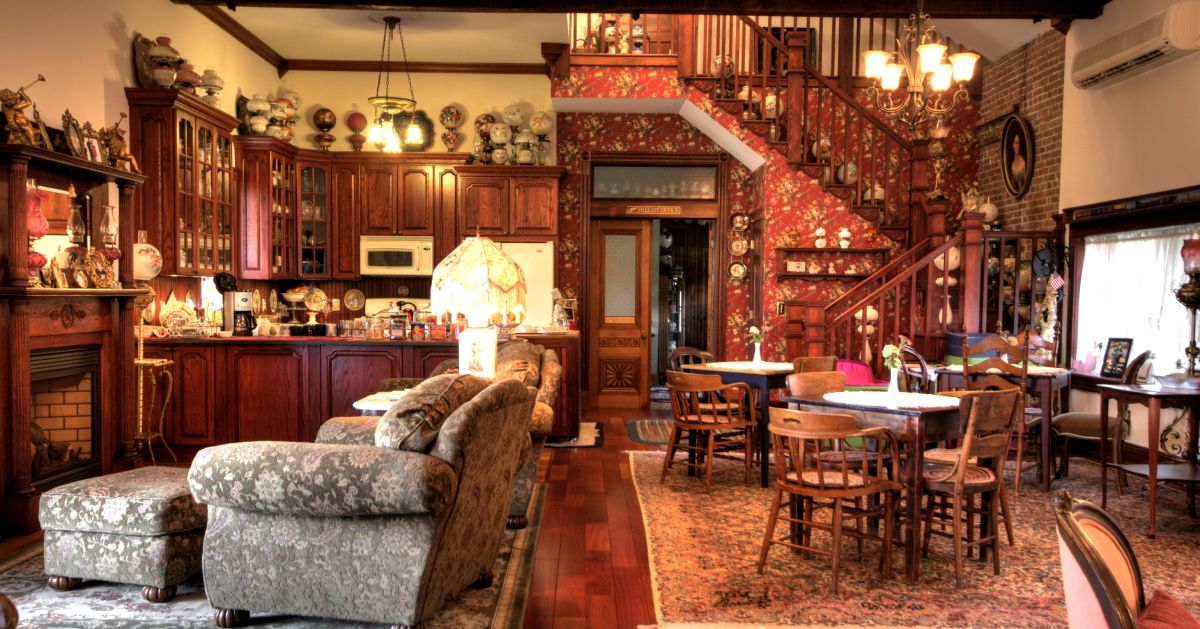 Nestled right on Main Street in Granville, Station House Bed & Breakfast offers exceptional comforts in a 150+ year old D&H Railroad Station. The owners have completely transformed the historic station by adding antique furniture and Victorian Era decor.
Whether you choose the Side Car Room, the Conductor's Room, or even the Caboose, you're sure to fall in love with this beautifully furnished bed and breakfast. It's a truly memorable lodging property for travelers who'd like to stay overnight in the area. Plus, Jungle Zoo Experience is just 6 miles west of it, and the Adirondacks and Green Mountains of Vermont are an easy drive away.
There's a lot to discover in Granville and the Slate Valley Region. Make Station House Bed & Breakfast the starting point for your next adventure!
Travel Around the Historic Whitehall Area North of Granville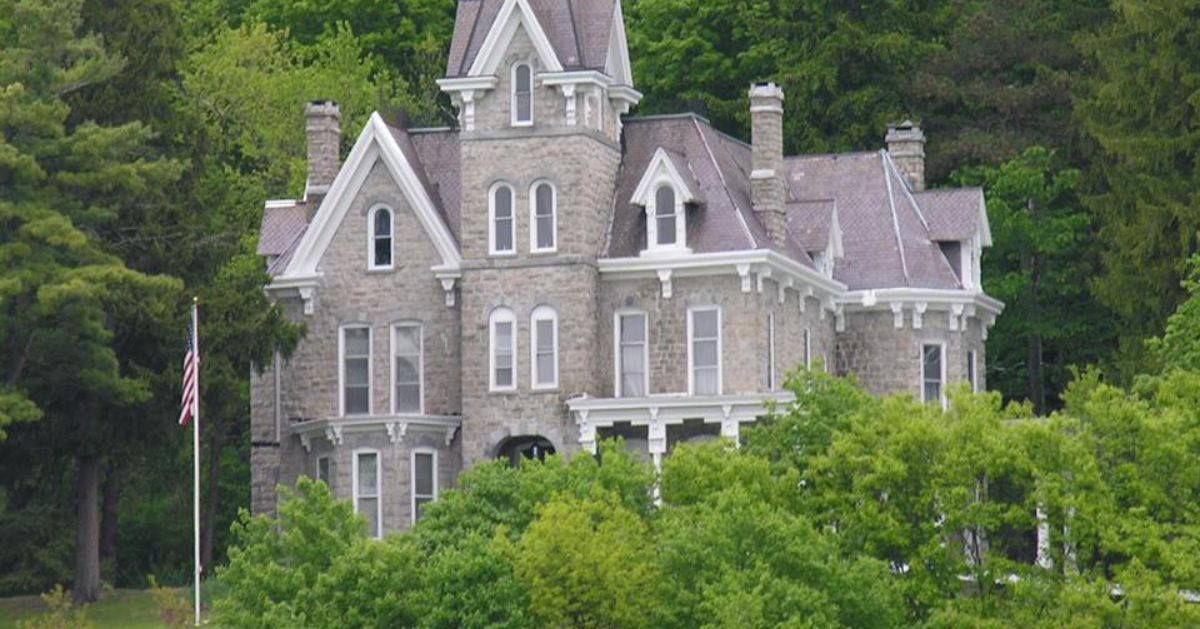 As you drive across the bridge in the heart of Whitehall and look into the distance, you'll spot a Gothic-style mansion perched atop a high hill. This is the Skene Manor, a historic building constructed c. 1874 and currently maintained by the Whitehall Skene Manor Preservation Inc.
If you think the stone exterior is impressive, then you should drive up to the property and view the rooms inside. The former home is now part of the National Register of Historic Places, and it is open seasonally for free tours and lunch in the Tea Room. Check out the mansion's Victoria Era architecture and antique furnishings, and before you go, pick up a souvenir at the gift shop.
Named after Lake Champlain's mythical monster, Champ's Corner Pub & Grill in Whitehall is waterfront restaurant offering a great selection of classic comfort food. Their menu has tasty appetizers like clams on the half shell and stuffed mushrooms, and entrees that include pasta, chicken, beef, and seafood dishes. Champ's is the place to go for a home-cooked meal when you're in the Whitehall area.
Hit the Road Early for a Scenic Drive to Putnam on Lake George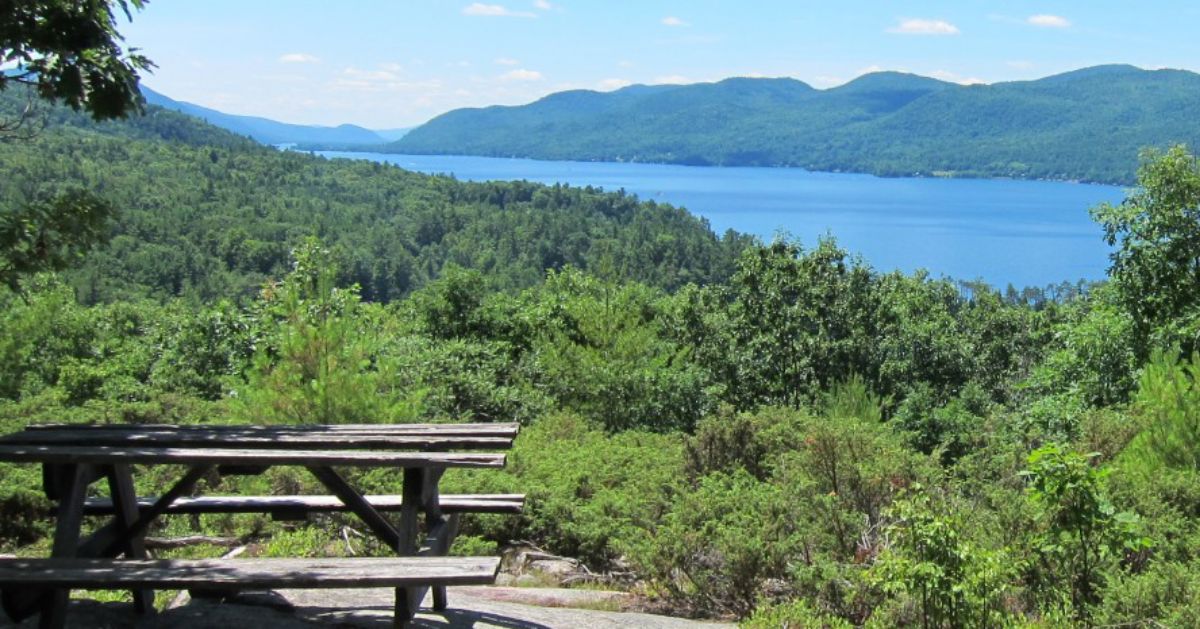 Photo Credit: Sarah Hoffman, LGLC
From Prospect Mountain to Pilot Knob and Black Mountain, there are many popular peaks around Lake George that you may have hiked before. However, have you heard of the Gull Bay Preserve? Managed by the Lake George Land Conservancy, this 434-acre nature preserve and woodland property is a great destination for hikers who want a little more privacy than normal.
The Gull Bay Preserve is located on the eastern shore of Lake George in Putnam, and there are over four miles of hiking trails to explore. To get the best views out of your trip, we suggest following the marked "Blue Trail." This half-mile trail travels from the parking area to an overlook where you can see Gull Bay and Lake George. Bring a lunch and soak up the spectacular scenery.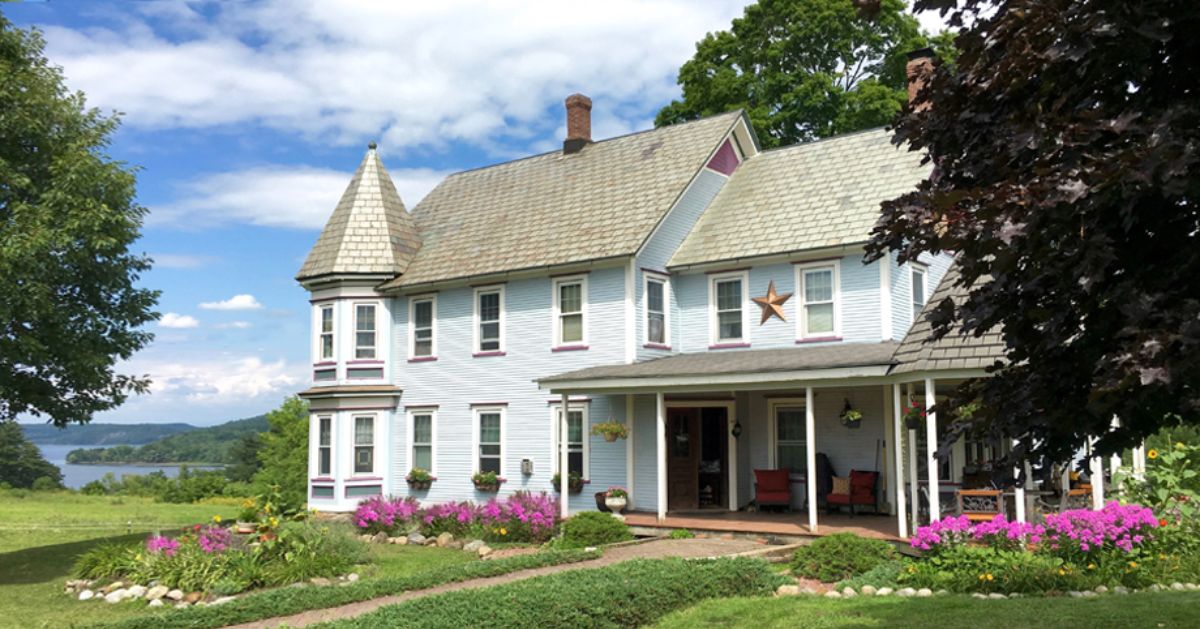 Escape from the stress of everyday life by staying at the Inn on Lake Champlain in Putnam Station. As a renovated c. 1870 Victorian farmhouse, this elegant B&B features original woodwork, antiques and artworks, comfortable rooms, and a farm-fresh breakfast in the morning.
What makes the property special is that it's one of the only inns located directly on Lake Champlain, which provides guests with refreshing breezes, waterfront views, and extra privacy. Guests can experience horseback riding right on site, or go for a hike through 440 acres of tranquil meadows and woods. It's a place where elegance meets relaxation and adventure.
Hidden gems can be found throughout Upstate New York, you just have to know where to find them. Plan a trip into Washington County and see what makes each of these hidden gems worth the drive.