Jun 26

Farmers Markets Around the County

The rolling hillsides of Washington County are an incredible provider of everything from wine grapes to grass for cattle to graze on. While much about our region has changed, a commitment to agriculture remains, and you can't see it any clearer than at our farmer's markets!

From farm-grown beauty products to fresh produce, these weekly markets are the hubs of our community. It's always a great day to shop local for fresh flowers, funky-shaped vegetables, farm-raised meat, and more.

Plus, shopping at a farmer's market is a great way to invest in the community and support the farmers who work so hard all year long!
SEASONAL / SUMMER MARKETS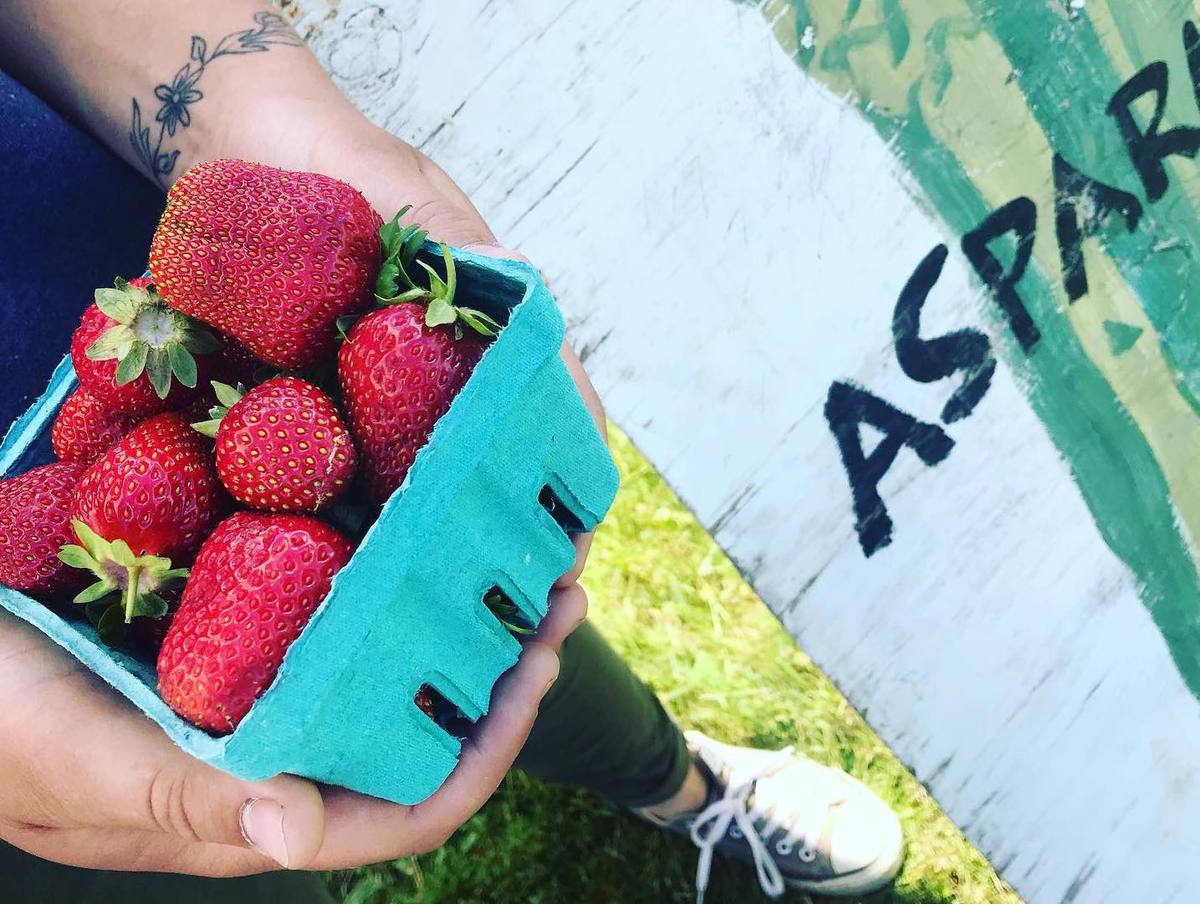 Thursdays 4 to 7 PM at 63 Canal Street in Fort Edward
This farmer's market is more than just a place to shop for fresh produce and artisan products. The Canal Street Marketplace has an incredible history tied to its namesake: the canal system!
The newly restored marketplace building was actually moved to Fort Edward just after 1900. At that time, it was actually located in nearby Fort Ann, right in the way of an in-construction Champlain Barge Canal. The "barn" was removed and reconstructed in Fort Edward at the former Canal Wharf where it was used as a woodshop for the canal's boats, buoys, and other equipment for the canal and locks until 1978.
Today the building is fully restored and acts as a community gathering place each week, with vendors, live music organized by Little Theater on the Farm, and children's programs presented by the Fort Edward Free Library.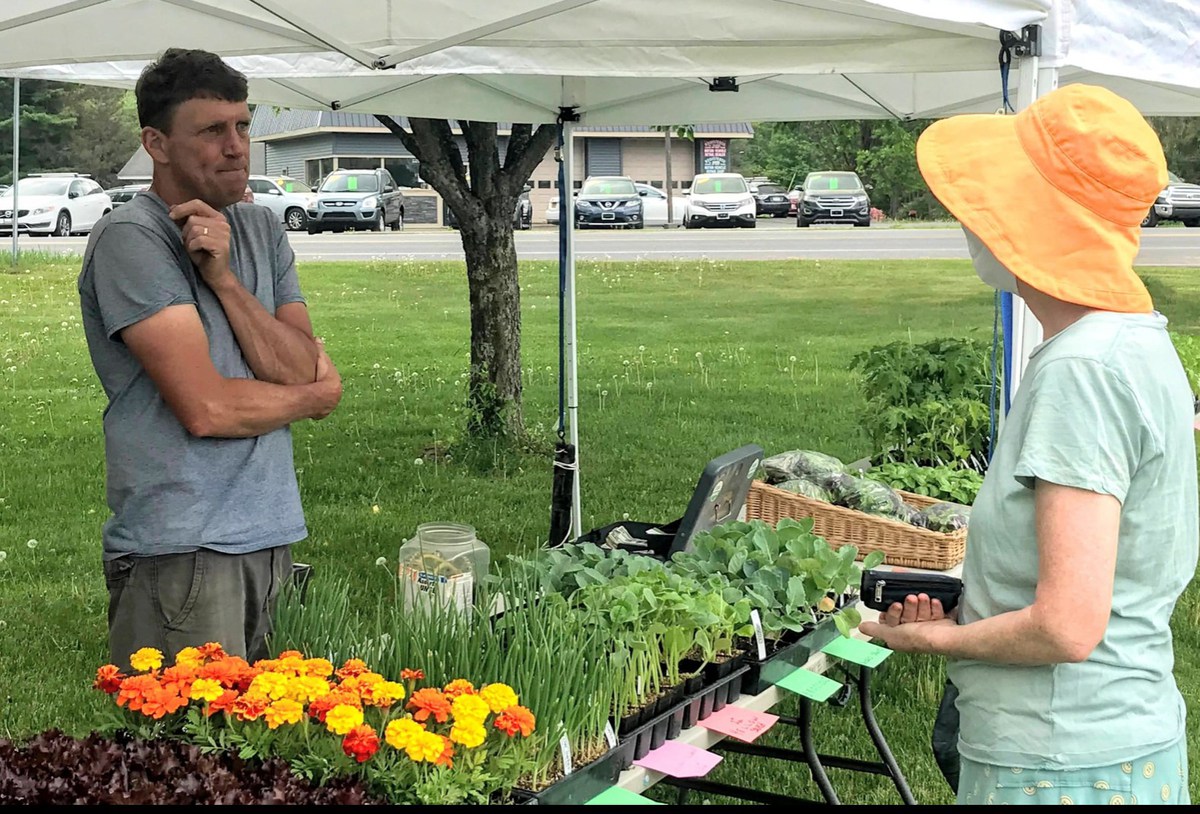 Salem: Saturdays 10 AM to 1 PM at the Gazebo on Main Street in Salem
Granville: Mondays 2 to 5 PM at 88 Quaker Street (Mountview Commons) in Granville
Whitehall: Tuesdays 1 to 4 PM at 58 Skenesborough Drive (Canal Park Pavillion) in Whitehall
Running north-south along the eastern side of Washington County and parallel to the Vermont border, Route 22 runs almost the length of the state, from the Bronx to Canada! Naturally, today's Route 22 is quite historic.
This important rural route was used by Native Americans, and then the Dutch and other settlers, for travel, trade, and to get their farm products to market. In Washington County, the Route 22 Farmers' Markets take place along this route, in Salem, Granville, and Whitehall.
YEAR-ROUND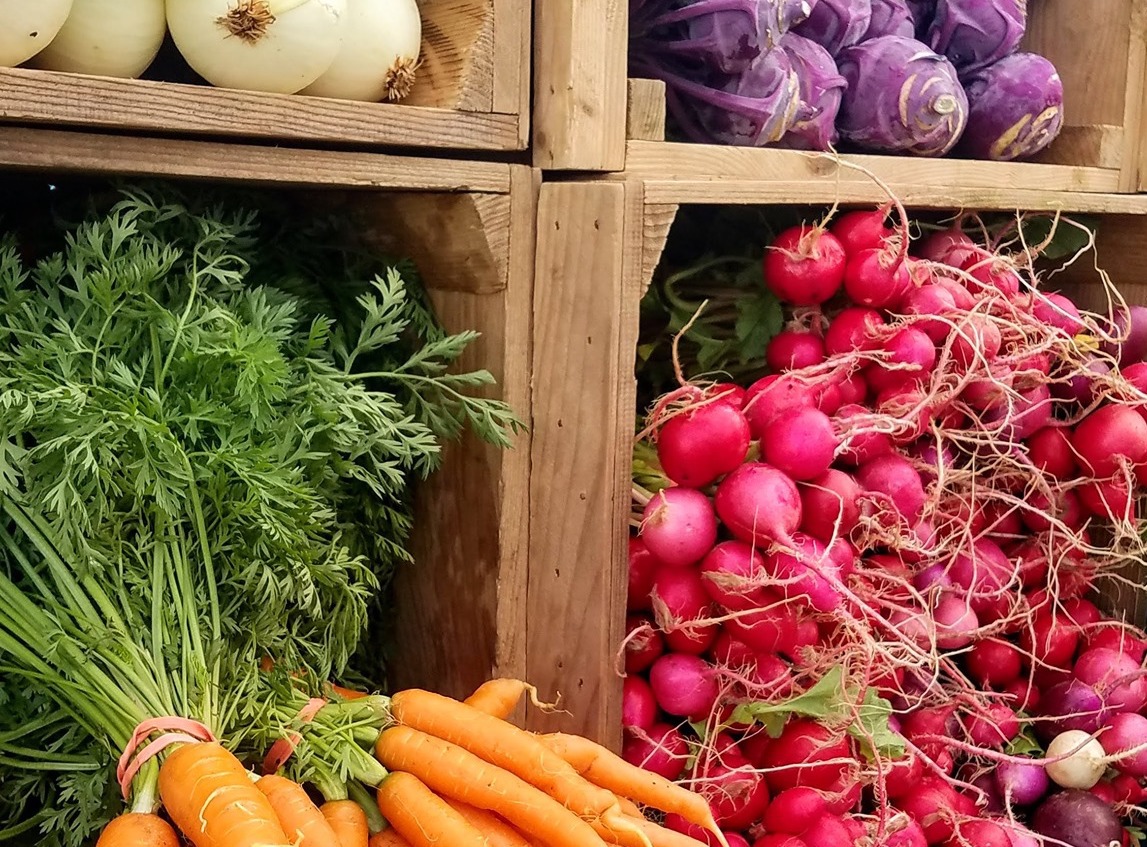 Wednesdays from 3 to 7 PM at 103 Main Street in Greenwich
The Farmers' Market at Gather 103, a community and event space on historic Main Street in Greenwich, is a weekly celebration of all things local! You can find a rotating selection of vendors with great home goods, fresh flowers, farm-raised meat and eggs, and lots more.
In the winter, the market slows down a bit (just like the growing season!) and markets are held monthly, not weekly.
Sundays from 10 AM to 1 PM at Cambridge Central School (summers) and Brieman Building of the Presbyterian Church (winter) in Cambridge
Celebrate the best of each season, from winter greens to late summer bouquets, plus baked goods, prepared meals, and so much more at the vendor-run Cambridge Valley Farmers Market. Every Sunday through October, local food producers, artists and artisans load up their products and head to the lawn at Cambridge Central School. Once the weather starts to cool off, you can find the market at the Presbyterian Church on the  2nd and 4th Sundays of the month from 12 to 2 PM.
Have trouble making decisions on the spot? You can preorder your groceries for pickup, just head to their website to browse what's available and place your order by 1 PM on Friday. Your order will be waiting for you at the market.