Jul 26

What's New at the Washington County Fair: 2022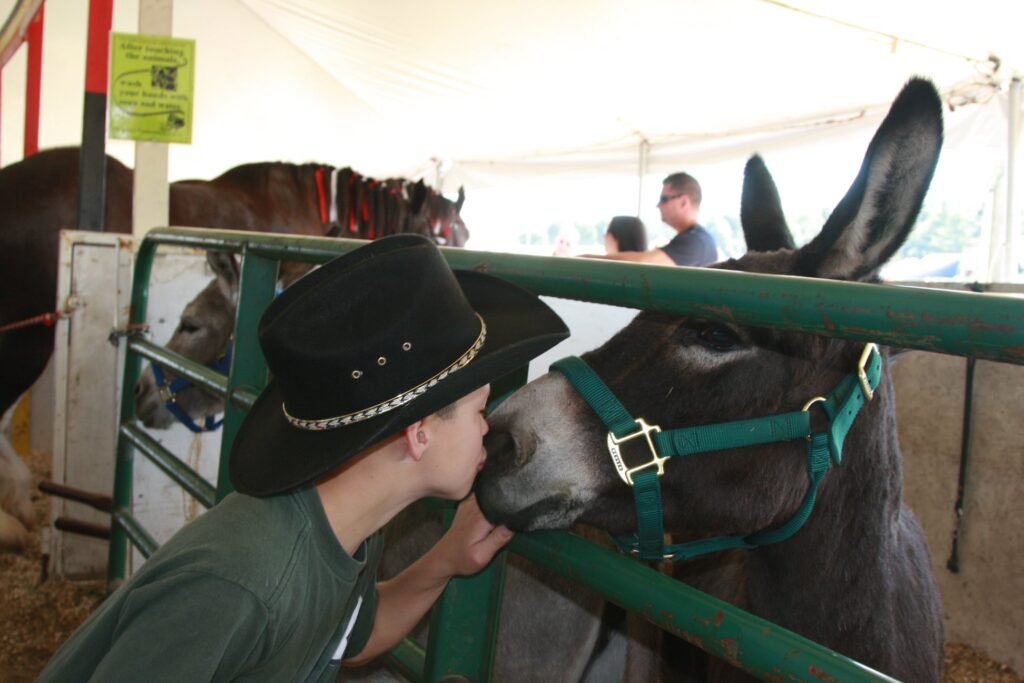 Just a short drive from Saratoga and an hour north of Albany, the Washington County Fair brings together the best entertainment, rides, and more animals than anywhere else for one special week at the end of each August. It's New York's #1 Agricultural County Fair!
But it's so much more than sno-cones and cotton candy. For more than a century, the Washington County Fair has been an important part of our community. Take in the sights and sounds of the midway, taste the county's incredible products, from milk to maple, and experience the Big Push, a live dairy cow birthing demonstration celebrating the beauty of new life that farmers experience many times throughout the year.
While we're proud of our great agricultural traditions, the fair also changes with the world around us. And this year is no different! Let's see what's new at the 2022 Washington County Fair!

Your New Fair Favorites
There are so many treats to enjoy during the fair, and this year you'll be able to choose from even more! New this year is everything from Taylor's Steak Tip Bowls to Corner BBQ Grill, plus new items from favorite concessions like Pickle Pizza at Angela's and Key West Style ice cream donut sandwiches at Polar Bear Ice Cream.
Get a Taste of Washington County
Our county is known for its agriculture, and this year you can see, taste, and explore all about how your favorite (and new favorite) products are made!
First stop, the County Bounty building for the Farmers' Market, back this year and bigger than ever! Learn more about our local farmers and sample and purchase products produced right here in Washington County, all week long! Also in the County Bounty building, the Washington County Craft Beverage Corral has new hours: Enjoy samples of locally made beer, wine, cider, and spirits from 12 to 4 PM or by the glass from 4 to 8 PM, Monday through Saturday!
Plus, you can find the Washington County Tourism booth in the County Bounty building, too. Stop by and say hello!
Experience Incredible Entertainment
Each year, the Washington County Fair near Saratoga Springs puts out all the stops for great entertainment. From grandstand favorites to the region's best music, there's something for everyone, all day long!
In the main Entertainment Tent, you can catch performances by ​​Grit-N-Whiskey and the Adirondack Fiddlers, both new to the fair this year. Returning to the Entertainment Tent are Skeeter Creek, Big Sky Country, Smokey Green, Whiskey River Band, and Our Region's Got Talent, presented by Hits 95.9.
Another great new attraction at this year's fair is the Living Zultar: Is he a machine? Or is he human? Either way, he is here to tell your fortune! Visit him daily, in front of the Entertainment Tent. Some new fun for kids in 2022 includes Niagara County Downunder, offering a visit with parrots and kangaroos, and the Barnyard Cackle, a rousing comedy routine that will keep you laughing all day long, located by the Poultry Barn.
For more incredible animals, be sure to catch the Saddle Sisters Drill Team from 4J Farm in Argyle, Tuesday and Friday in the Horse Arena. And don't miss the new fundraiser, Little Britches & Over the Hill Showmanship! Young and old alike will enter the show ring for some friendly competition to help raise money for the Capital Campaign.

Hands-On Learning
The fair may be getting bigger and better each year, but we still love to show off how things were done in years past! Joining the artisan reenactors at the Farm Museum this year, you can catch blacksmithing demonstrations and watch metal become unique creations and useful tools throughout the week.
Another fun spin on tradition is the new "Fleece to Shawl" competition! Teams will race to take raw wool through the skirting, carding, spinning, and weaving processes to create a garment or other fiber-based product. Get a hands-on look at what it takes to make your favorite knit scarves or cashmere blankets, Sunday at 1 PM in the County Bounty Building.
Jam-packed days and entertaining nights: there's nothing like spending the day at the fair. It's not long now before the gates open on August 22 for the Washington County Fair! Check out our new video for a glimpse at all the fun: